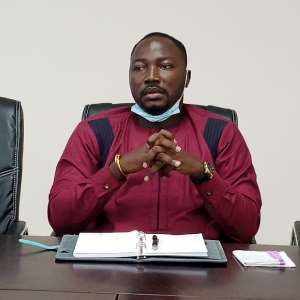 Edward Mortey
A Member of the National Communications team of the National Democratic Congress (NDC), Edward Mortey has described the 2022 budget as a funeral announcement.
According to him, the government in the 2021 budget imposed harsh taxes compelling several Ghanaians to use various means to survive leading to frustrations and eventual death.
Speaking in an interview on Accra FM, Edward Mortey has said the budget statement presented to Parliament a week ago by Finance Minister Ken Ofori-Atta has nothing good for the people of this country.
"The 2022 budget has come and in fact, it contains nothing good for the people of Ghana. This government continues to blame the hardship of this country on Covid-19 but clearly, we know that is not the case," the NDC Communication team member shared.
In his argument, Edward Mortey said although President Akufo-Addo government has raked in total revenue of 400 billion, it has not effectively used it for the benefit of Ghanaians.
Taking a bite at the discourse on the Electronic Transaction Levy (E-Levy), he described it as shame indicating the government is only seeking to impose more hardship on Ghanaians after misappropriating the huge sums of money it received as revenue in the last five years.
"Government is looking to tax Ghanaians because the huge revenue it raised in the last five years has been misappropriated. The money has been wasted through corruption," Edward Mortey said.
He stressed, "The 2021 budget only came to kill Ghanaians and now the government is bringing this 2022 budget as the final funeral rites of Ghanaians."