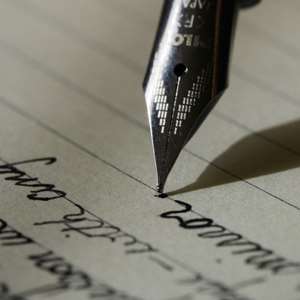 The US$785,587,340.00 draft national budget for fiscal year 2022 is a projection of the money that is expected to be generated. It is not money in the bank, ready to be spent. Certain factors like the global decline in the market value of iron ore, rubber, and timber could drastically reduce revenue and bring about a budget shortfall. Refusal to pay lawful taxes could also lead to a decline in anticipated revenue. Simply put, the budget is prepared with the assumption that all factors will be constant over a given period.
More worrying is the fact that Liberia has a history of growth without development. Economic growth without development occurs when you have an increase in the Gross Domestic Product (GDP) but the majority of the people do not see actual improvements in their living standards. One example is the Open Door Policy announced in 1944. By the early 1960s, there were 25 major foreign firms investing in Liberia. Our untapped iron ore reserves were among the largest in the world. Liberia's rubber plantation and plantations in Ceylon (now Sri Lanka) were the main sources of rubber supply for America and Europe. We experienced substantial growth after WWII but more than 95% of our people lived in hopeless beggary and abject degradation. Sadly it was only the bigots and braggarts in the TWP government that thought Liberia was developing; only the people who dined at the Ducor Palace Hotel thought Liberia was developing; only the people who met at the E. J. Roye building on Saturdays thought Liberia was developing. The 95% waited for the sun.
We can avert this age-old problem by working with the media to promote programs that benefit ordinary people. We can encourage the President to utilize his veto power under Article 35 (1) of the Liberian Constitution to undo any unfavorable item(s) created by the lawmakers. This should be done for the records even though the lawmakers have the final say - the authority to override his veto. Opposition political parties have the majority in the Senate. They, too, must call their lawmakers to order. Another allocation of US$30,000 for each lawmaker would be a flagrant disregard for the people's interest.
In any case, objectivity demands that we congratulate President George Weah administration for the biggest budget in the history of Liberia. Special thanks to Finance Minister Samuel D. Tweah Jr. and the Economic Management Team (EMT) for the adequate disclosure of additional sources of revenue. A draft national budget of US$785,587,340.00 in the era of global pandemic impresses even the fiercest critics. What is even more remarkable is the projection from the World Bank that Liberia's economy will expand in 2022 and 2023.
The writer is the Executive Director of the People Action Network (PAN-Liberia). +231777477395. [email protected]