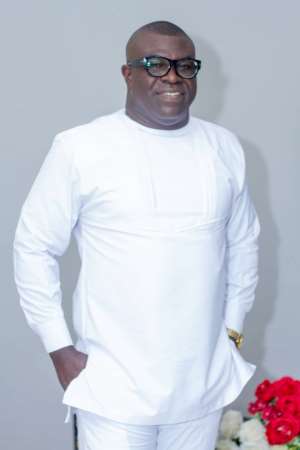 Felix Kwame Quainoo
The Ghanaian media landscape very often gets inundated with incredible stories of widespread examination malpractices. It is not only worrying but also quite disheartening to note that this perennial issue of examination malpractices are mostly recorded in external examinations organized and regulated by the West African Examinations Council (WAEC) the statutory body clothed with the ultimate responsibility of organizing and delivering credible external examinations in this country.
For the avoidance of doubt, let me place on record that it is not only in WAEC organized external examinations that examination malpractices are rampant. It is trite knowledge that examination malpractices have widely permeated internal examinations in our various educational institutions for a very long time.
That notwithstanding, I would not say examination malpractices has been unofficially institutionalized but I dare say it has almost been ingrained into our educational system albeit surreptitiously to the extent that it is difficult if not impossible to stamp it out. All levels of our educational system stand accused in this undesirable phenomenon of examination malpractices.
It is sad to note that even in well respected institutions of higher learning the phenomenon of examination malpractices is pervasive. For instance a friend once told me he was shocked to note that even in a well respected theological tertiary institution which trains only reverend ministers and pastors some of these men of God cheat in examinations and engage in examination malpractices. Sex for grades and cash for grades among others are now a commonplace especially in our institutions of higher learning and that is not only pathetic but also quite unfortunate.
These days hardly does any external examinations end without reports of widespread leakages and other examination malpractices. These reports invariably taint the integrity of examinations in the country. From the mandatory Basic Education Certificate Examinations (BECE) and West Africa Senior Secondary Schools Certificate Examinations (WASSCE) to internal examinations the safety, security, sanctity and integrity of examinations can no longer be guaranteed.
It is sad to note that examination leakages and malpractices are gradually sinking the beautiful academic image of this country. Today, the level of confidence reposed in Ghana's examinations and certificates by the international community is gradually waning and that should be a source of great worry.
The vision of WAEC is "To be a world class examining body, adding value to the educational goals of its stakeholders" whilst it's mission is "to remain Africa's foremost examining body, providing qualitative and reliable educational assessment, encouraging academic and moral excellence, and promoting sustainable human resource development and international co-operation". In my candid opinion WAEC over the years has not been able to live up to its own standards as stipulated in it's vision and mission statements. WAEC seems to be feeble, helpless and almost bereft of ideas upfront in tackling the monstrous canker of examination malpractices.
It is public knowledge that the source of most examination leakages in external examinations is WAEC itself. Indeed moral and ethical standards governing the setting of examination questions, security and distribution of same have been thrown to the dogs with impunity.
Serious allegations have time and again been leveled against WAEC that some unscrupulous WAEC officials deliberately leak examination questions ahead of schedule every year for personal gains. These officials engage in the business of selling examination questions as an economic activity. It is because of their unbridled greed and avarice that the sanctity of most examinations in this country are in tatters.
Then on the demand side there are allegations of parents and guardians who pay huge sums of money to corrupt WAEC officials to buy examination questions for their wards ostensibly to ensure their wards pass out with flying colours. But my question is why would any responsible parent do that? It is high time we chided the creeping sub-culture of irresponsible and improper parenting in Ghana, these are some of the forms in which irresponsible parenting manifests.
Some shameless invigilators and teachers are neck deep in this canker of examination malpractice. Some of these teachers and invigilators who are supposed to be gatekeepers rather go to the extent of allowing candidates to import foreign materials like scripts, phones, tablets and other electronic devices into examination centres. These invigilators connive with candidates to cheat in effect condoning examination malpractice. Some teachers lurk in nearby bushes and hideouts around examination centers and answer examination questions for candidates at a fee from these candidates whilst some invigilators look on unconcerned as they also receive their share of the booty eventually.
Electronic gadgets when imported to examination centres by candidates are used as a conduit for examination malpractices as they are used as storage devices during examinations. Also answers to questions are shared via WhatsApp, Telegram and other social media platforms some in the full glare of invigilators.
These days it is not uncommon to meet graduates who obtained distinction or excellent grades in all subjects in external examinations but who cannot stand the litmus test when subjected to rigorous scrutiny for validation of their academic prowess. This outcome is mostly pathetic. Using dishonest means to obtain excellent grades via examination malpractices therefore has consequences. This is not to say we do not have genuine academic whizz kids, indeed there are very many brilliant academicians in the system who will emerge victorious in any examination no matter how difficult. What I am talking about are the dubious ones who have infiltrated the system through academic dishonesty.
Today most of our wards in our various schools do not take their lessons seriously because of the firm belief that at the end of the day they would get an unfettered access to examination questions even before they go to the examination hall. To them there is absolutely no point in reading or studying hard, studying hard for what exactly?
We risk putting square pegs in round holes in this country if we do not take steps to stem the rising tide of examination malpractices. In fact it is already happening. Imagine admitting students to the university to read a particular program based on his or her results only to realize that that same person's performance is abysmal and nothing good to write home about?
As responsible citizens we cannot continue to shelve this thorny issue of examination malpractice and push it to the back burner. This definitely is the time for us to deal with this malignant tumour in our educational system and deal with it once and for all. Let us speak up with one voice and one accord to redeem the sinking image of Ghana's examinations and put Ghana's academic image in its proper place on the world map.
To this end I would like to admonish WAEC and heads of various academic institutions in the country to revolutionize examinations in the country by subscribing to modern testing systems like the Test Serialization System (TSE), Parallel Tests and making use of variable data printing.
TSE is a system that generates multiple questions such that candidates in the same examination hall receive different question numbers in a randomized fashion. Parallel Tests is a system where examination questions set are different but are of the same difficulty level whilst variable data printing is personalizing the question papers. Much as mainstreaming these reforms would come at a huge cost WAEC and school administrators should find sustainable ways of implementing these reforms to stamp out examination malpractices from our educational system.
Finally The Ministry of Education (MOE), Ghana Education Service (GES) and WAEC, Parents/guardians, students, teachers and all other stakeholders must collaborate and work together round the clock to modernize examinations to rid our country of the myriad of needless examination malpractices which does not benefit anybody in the long run.
Let us rise up lest our society sinks further down the abyss. May God continue to bless our homeland Ghana and make us great and strong.
Felix Kwame Quainoo
0244998919/0207744933
The writer is from Aboso in the Western Region