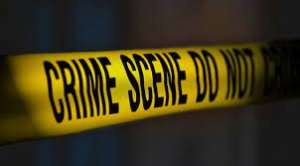 A man is wanted by Police in the Volta Region for allegedly killing his girlfriend and stuffing her body in a refrigerator in his rented room at Ho.
The man identified as Frank resides at Ho-Fiave, a suburb of Ho in the Volta Region where he has been renting.
Recently, some of his neighbours noticed a strange smell coming from his room. Alarmed and curious, some of the men in the area forced the door of the suspect open.
To their shock, they discovered the dead body of the girlfriend of the suspect stuffed in a double-decker refrigerator.
The matter was subsequently reported to Police in Ho. Investigations have been opened into the case.
The boyfriend, Frank is currently nowhere to be found but the Police are on the ground looking for him to answer how his girlfriend, Lizzy, ended up dead in his refrigerator.
Meanwhile, the body of the deceased has been taken to the Ho Municipal hospital morgue for preservation.
An autopsy is expected to be conducted to ascertain the actual cause of death as part of the investigations.