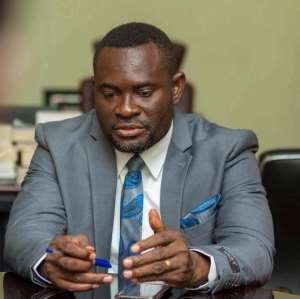 A Deputy Minister of Finance, Dr. John Kumah has said it will be unpatriotic for his colleague Members of Parliament on the Minority side to oppose the 1.7% E-Levy to be introduced by government in 2022.
He questions how the Minority expected government to generate the needed revenue to develop the country when over 28million Ghanaians are not paying tax.
Speaking in an interview on Joy News' AM show with Israel Laryea he explained that the positives of the E-Levy far outweigh the propaganda being chorused by the Minority.
"In order to avoid the evasion of taxes, let us adopt a process that reaches out to everybody and help government to raise enough to address all these problems, that's exactly what we have done.
"We need to also let people know that we are seeking the get more from the rich and take less from the poor," he stated.
He intimated that encouraging people to carry physical money on them would mean putting their lives in danger.
The Deputy Minister admitted that government understands the difficulty the E-Levy policy would bring but quizzes, "is there anywhere in the world where a government tax policy has not brought burden on the people?"
He added that there is the need to help build the nation collectively to contribute by way of paying tax.
"The monies we get from elsewhere, it is a contribution of their citizens' taxes that they give to us either in loans or in grants, so we should be bold to say that we will build our country. This is our contribution, even if it is hard, it is our bigger contribution," he insisted.