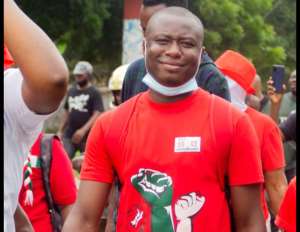 The author
This is one more spending plan of sadness, measurable distortions and monetary untrustworthiness.
We will see their settled up-canines protecting the weak and making the grim future look obscure. If you see anybody emphatically safeguarding this bombed organization, simply go check his Momo or ledger? They have settled up workers who are not in similar classification with the enduring masses.
It's undeniably true that 'krom ay3 shi' indeed, things are hard costs of products and essential administrations are deplorable. Web and call credit charges are settling on many to defend decisions and online media exercises. Youth joblessness is turning into a pandemic and graduates are lamenting their useful time spent in school.
While trying to raise trust, he depended on his pseudo-Biblical endeavor to hoodwink Ghanaians by and by. This phony prophet in white is essential for the plundering hardware of government. Go check the properties they've made for the time being, just because of being named as government representatives. They are more extravagant and the remainder of the populace are more unfortunate. They have free fuel, free foodstuff, free power, free water, free convenience, free vehicles, free mistresses, and so on, to the detriment of the normal Ghanaian citizen.
The hazardous part of this exploitative common agreement is the paid off media houses that keeps their mottos noticeable all around and their plunder away from plain view. They no more represent the customary, yet rather, who pays more. Such a crime of Justice.
In this miserable state, I encourage all enduring masses to keep trust alive, endeavor more diligently to make due, and begin running after change. I encourage all honest news sources to continue to uncover the decays in government and keep to fidelity and responsibility.
We endure yesterday, we are enduring today, we will endure tomorrow. CHANGE is CONSTANT and CHANGE is COMING
Bismark Tettey
PRO
ADENTAN CONSTITUENCY YOUTH WING
0266320598