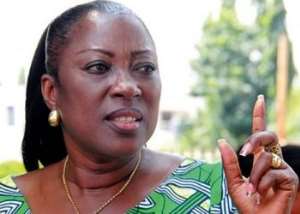 The National Democratic Congress (NDC) says it is saddened by the death of former transport minister, Dzifa Attivor.
The 65-year-old passed on Monday, November 15, 2021, at the University of Ghana Medical Centre after battling a protracted ailment.
She was Minister for Transport under the Mahama administration until her resignation in December 2015 due to a controversial bus re-branding contract.
Deputy General Secretary of the NDC, Peter Boamah Otukunor, in a Citi News interview, said Madam Attivor will be missed.
"We have lost a political colossus. Aside from the fact that she is a very good friend, she is very affable. I credit the terminal three Airport to her hard work."
"She has served the party and the country diligently. We are heavily pained. We will greatly miss her."
Born on 22nd February 1956, Dzifa Attivor is known as a politician and a businesswoman.
---citinewsroom