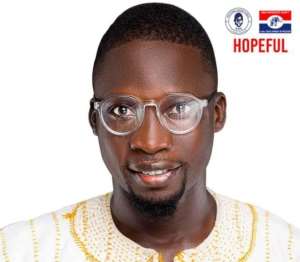 Press Release
08/11/2021
PROCLAMATION OF INTENT TO RUN FOR DAMONGO CONSTITUENCY DEPUTY SECRETARY
One of the tests of leadership is the ability to recognize a problem before it becomes an emergency and act swiftly to get it abated.
Leadership to me is a calling from Allah through the masses because there is a saying that, "The voice of the people is the voice of God."
I Kanyiti Saburu Kantama (Alhaji NABCO) paying heed to the numerous calls from the masses (grassroots ) and upon broader consultation with polling station executives, electoral area coordinators, patrons, the council of elders, constituency executives, and other key stakeholders of the party in the constituency, I hereby declare my intention to contest for the Deputy Secretary position for Damongo Constituency when nomination is open.
It has always been part of me as a believer of the elephant family to serve the party with truth, humility, alacrity, and proactively.

I believe in the spirit of togetherness that is why I wish to wholeheartedly appeal to everyone to kindly join me run a very clean and purposeful campaign when the time is due.
#ManOnMission
#TheTimeIsNow
#ItsPossibleTogether
#ConsolidatingOnOurGains
#LetUsAllGetInvolved
Thank you
...Signed...
Kanyiti Saburu Kantama
(Alhaji NABCO)
Deputy Secretary hopeful
0540206233