When I was young boy, I often heard my father tell people "no man is encouraged to do better if the good he does is not appreciated". Normally, Nigerians would say "man is God to man" which would literarily mean that it takes one man to make or unmake another. My father was one man who firmly believed that God used fellow human beings to bless humanity and he was always anxious to be used by God as a vessel or channel to achieve that purpose.
But every so often, you discover to your chagrin that those you helped in their times of trouble and tribulation – the very people you went out of your way to assist climb the ladder of life – are the ones who would castigate, libel and even blackmail you. They are the very ones who would call you names. My father would say that he did what good he did for God and not for men because men are sometimes very ungrateful and unappreciative of good things done for them in their lives. He would emphasize that he was serving God, doing the wish of God and not the wish of man.
Many years went by. I was working in a train station in London with some European, Asian and African people. Among the Africans, we developed a habit of paying school fees for some indigent students back home whose parents could not afford to educate at school. It felt good to be a part of the solution rather than a part of the problem. And many of us dedicated a fraction of our monthly wages to what we sincerely believed was a noble cause.
Then came a time I was in Nigeria for my annual leave. I was miffed to discover that the daughter of the security man who looked after my country home had dropped out of school. I was surprised because I paid her father well. But I think the man didn't actually bother about his children's education. He would rather spend the bulk of his salary in beer parlours drinking away almost all day.
It was absurd watching a young girl of 17 who looked quite bright left at home by her parents to inadvertently ruin her future. I felt quite worried. I called my security man and asked him why his daughter dropped out of school. He said he didn't have enough money and that she had only two more years to go. So, I decided to take on the responsibility to train her at school for those two remaining years. Of course, my security man did not as much as show me any sense of gratitude and I wasn't bothered any way.
I got his daughter enrolled back into a secondary school close to my house, so she could comfortably walk to school. I paid all the initial fees the Principal demanded. I bought her new school uniforms which included the school's official dress, school shoes, sports uniforms, paid sports levy, bought text books, exercise books and much more. She started school and two weeks later, I was back in London where I live.
I monitored her progress at school through her father who confirmed she was in school and doing well. I was encouraged. So, I decided to send her N5, 000 as pocket money every month when I got my pay. I paid for the remaining two years through her final year. She called to inform me she was through with her school certificate exams and that she passed. But she could not tell me what subjects she offered and what grades she got in them. That was the first time I suspected something could be wrong.
But I was not discouraged. I asked her to register in a computer school to do computer training for six months. I had the intention of employing her in my magazine after the computer course. She would then be able to help her parents put her siblings back in school. I paid fully for the computer course into her bank account.
When I came to Nigeria the following year, I sent for her. By this time, her father had left my service and gone back to his profession of heavy truck driving. When she came, she confessed that all that time she told me she was in school and had done the computer studies I paid for, she lied to me. She had not actually been in school.
I was very angry. Who wouldn't be? To suddenly discover that you paid school fees for close to three years for someone who actually wasn't in school! Even a biological father would feel hurt if he discovered that his daughter was that truant. But I had to forgive her because I remembered my father's admonition to do it for God and not for man. But frankly, even thinking I did it for God, I felt that this one misfired.
So, when I listened to the former governor of Abia state, Senator Theodore Orji enumerate on Channels TV, the very few number of primary schools he had renovated or built, initially I was surprised that he would take such pride in talking publicly about renovating one or two primary, not even secondary, schools in his constituency. Then came the bombshell!
Every year, in the past few years, he had offered 60 scholarships to his constituents. He was increasing the number of the scholarships from 60 to 100. He had six wards that made up his constituency. Each ward was entitled to ten scholarships. Five were offered on merit and five on inability to pay school fees.
I smiled in admiration.
To enable so many young people in his constituency to go to school on his scholarship is a robust incentive the country should be proud of. It is a magnanimous gesture other senators and politicians should gracefully emulate. The greatest gift any parent can give to his child is the blessing of good education and by this singular gesture of his, Senator Orji showed that he is a good father to the young-adults in his constituency.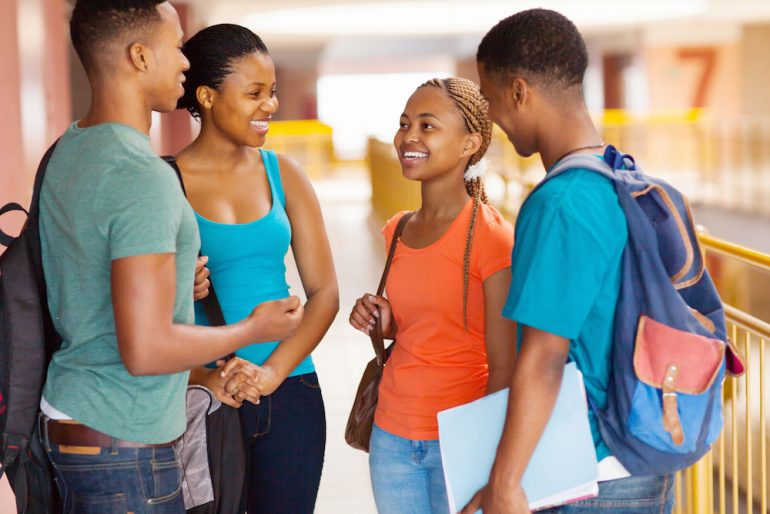 Investing in human resources
Investing in human resources is politics of service delivery. That is modern politics. It runs sharply and diametrically opposite the anachronistic politics of power which has been discarded by progressive politicians in many developed democracies in favour of politics of service delivery.
But while Senator Theodore Orji has done this well for his people, there will be a need for him to follow up the issue. First is that he needs to set up an office that would monitor the progress of the scholarship recipients to avoid making the same mistakes I made paying fees for someone who was not actually at school. He may need to approach a bank to set up a loans company which would loan money to students to go to school and pay back when they are through and have got a job. It can be arranged for them to pay 10% of their monthly salary back to the loans company so that others can also go to school after them. In such a way, Senator Orji would be able to reach out to many more people willing to take on the responsibility of better education.
The distinguished senator might also need to get a list of all the companies and businesses within his constituency that are employers of labour. He will then invite them to a stakeholders meeting. Here, he will tell them emphatically that they must take in these young-adults on graduation from institutes of higher learning. This is because it is even more frustrating if after so many years at school, a young school leaver finds that he cannot get a job and live a decent life, which is the reason people go to school in the first place.
This can be done as a matter of policy.
Senator Orji needs to first get a list of the possible employers. Then he should have a stakeholders meeting with them and introduce his idea to them. Each of them should be assigned one or two staff from the scholarship scheme each year.
It is obvious that some of the companies or businesses would say they haven't got the money to take on additional staff. And that's where the distinguished senator has to display his genius. He should convince them that adding more staff would imply expanding their business and what business wouldn't like to expand, given a favourable financial climate? This means that even before the stakeholders meeting, the senator would have to make friends with some banks that would be able to loan money to the businesses to expand and to start up a students' loan company. In such a way, the businesses can continue to expand as more qualified people replace the analogue staff and as the beauty of good political leadership begins to dawn on the people.
Other senators should do well to follow the example Senator Orji has set. Our children need to be given good education to be able to grapple with the problems of the country we will eventually leave for them.
Chief Sir Asinugo is a London-based journalist, author and publisher of Imo State Business Link Magazine (Website: imostateblm.com)