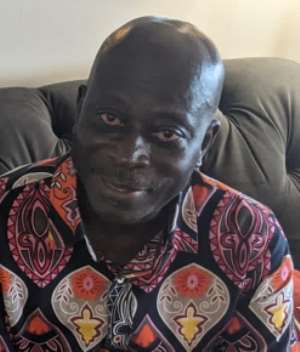 The Council of Elders and the entire legitimate and concerned membership of Asanteman Association of USA, Inc., New York led by Abusuapanin Charles MANU have taken the newly constituted 3-member Board of Electors which is chaired by Dr. Kofi Antwi Boateng to the Supreme Court, Bronx County, New York to obtain an injunction to halt its November 7th, 2021, general elections to choose a new Chieftain and Executive Members.
The injunction order has been necessitated as the only measure that seeks to restrain the 'unfair and non- amenable' electoral board from going ahead with any elections that breaches our Constitution despite numerous calls and petitions that sought the attention of the the Board of Electors to address pertinent issues for peace and unity.
The generality of Asanteman Association of USA New York and their Council of Elders resorted to a court order due to the behavior and mode of operation of the Board of Electors which portend unfairness and bias, unilateral showmanship, disrespect for the Council of Elders and dictatorship that are geared toward giving undue advantage to their perceived candidates to win the elections.
The joint court suit and restraining orders were served to Oheneba Boachie Agyei Owoahene, Dr. Kofi Antwi Boateng, Dr. Kwame Anyane Yeboah, Rev. Dr Yaw Frimpong Manso and Kelvin Dwomfour aka Attakora Amaniampong.
Under New York Law, pursuant to CPLR 6301, one can "restrain" or "enjoin" a party from engaging in certain conduct provided it meets the requisite legal standard.
A court of competent jurisdiction can at least grant a temporary restraining order or preliminary injunction at the first instance. The 34 power reliefs sort by the plaintiff seeks among other things to prevent Kelvin Dwomfour aka Attakora Amaniampong from contesting for the position as Asantefuohene because he is not a member in good standing and does not satisfy the requirements/provisions of the Constitution of the Association.
According to the plaintiff, the filing of the court suit against the Board of Electors was carried out in good faith to address the concerns of the Association over the oncoming elections and to seek redress regarding the behavior of Dr Kofi Antwi Boateng, the Chairman of the Board of Electors, whose activities have seriously frustrated the legitimate and concerned members of Asanteman Association of USA, Inc. New York.
Sources: Abusuapanin Charles Manu.
Asanteman Association Of New York.