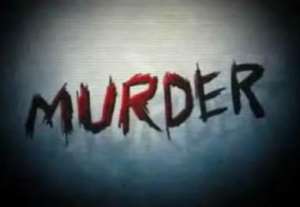 A 30-year-old man identified as Banuda John has allegedly smashed the head of his mother against a stone resulting in her death.
The incident happened at Gindabuo, a community in the Sawla-Tuna-Kalba District of the Savannah Region.
Reports say the culprit committed the dastardly act after her mother, Yillbilena Banuda Rebecca, refused his plea to travel at midnight.
The victim and her son were said to be residing at a prayer camp at Nabil near Gindabuo to solicit spiritual healing for the culprit who is reportedly suffering from epilepsy.
According to residents of the community, the culprit who is currently at large, woke up on Monday night and insisted on returning home which the mother vehemently resisted. An altercation quickly ensued between the two.
The deceased however managed to persuade him to stay but the culprit out of stress reportedly felt unconscious in the process. He woke up in the morning acting strange and violent. He reportedly vented his anger on his mother and started pursuing her.
In an attempt to escape the violent attack, the deceased took to her heels but fell on the ground and accidentally smashed her head against three stones.
The culprit is said to have fled the community after realising his mum was dead.
The Police Commander for Sawla-Tuna-Kalba District, ASP De-Graft Adjei who confirmed the incident in a telephone interview, said the command has commenced investigations into the matter to unravel the circumstances that led to the death of the woman.
The mortal remains of the deceased has since been deposited at the Salwa District hospital for autopsy.
The police are on a manhunt to bring the perpetrator to book.