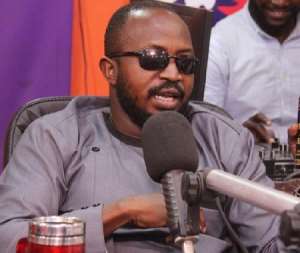 The leadership and communicators of the opposition National Democratic Congress (NDC) have been advised to stop demanding on government to complete and operationalize projects started under the John Mahama administration.
According to Stephen Atubiga who was a former member of the party, it will be an endorsement of the NPP's 'Break the 8' agenda in 2024, if NDC continues the attitude of pressurizing government to complete projects started under their [NDC] regime.
"The NLC believes the incompetent leadership of the NDC, crying out and wailing for the NPP to continue or to complete their projects is a signal of endorsement to the NPP to break the 8 circle," Atubiga said in a post on his Facebook wall today, Monday, October 25, 2021.
The leader of the newly formed National Liberation Congress (NLC) has also expressed shock as to why a political party like the NDC would be calling on its opponent they want to snatch power from, to finish projects started by them.
"Why will a party like NDC having the confidence of winning power come 2024, be pushing its unfinished mandate to a party they are hoping to take power from? Well, the public should help NLC on their mindset," he noted.
Source: //Contributor on ModernGhana.com