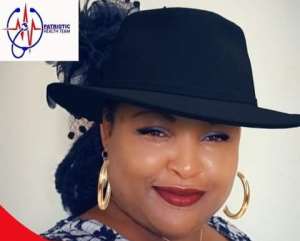 Madam Ellen Sey, Gomoa East NPP Constituency Women's Organizer
The Gomoa East Constituency branch of the Young Elephants, a women wing of the ruling New Patriotic Party (NPP) says it was undertaking series of public campaigns on breast cancer to reduce cases related to the disease.
Chair Lady of Gomoa Young Elephants Ladies, Madam Priscilla Okyere Yaafi interacting with newsmen at Gomoa Akoti in the Gomoa East District of the Central Region indicated that the month of October has been declared worldwide as Breast Cancer Awareness Month to sensitize women the need to take proper care of their breast.
She indicated that breast cancer was becoming an epidemic in the Women's World attributed mainly to unhealthy lifestyles.
"The sensitization programme is to create Breast Cancer Awareness across the Constituency to enable the women to take precautionary measures that would protect their breast from infection from various diseases, especially cancer.
"Apart from organizing forums and public education, we also move from house to house to explain the need for healthy lifestyle and to avoid acts that would affect their body negatively.
"Breast Cancer is an expensive disease because when affected, it takes years to be cured at a cost thus draining resources of the family," she stated.
She noted that medical team from the Gomoa East District Directorate of the Ghana Health Service were collaborating with the group for the one month public education and screening.
A Principal Midwifery Officer at the Gomoa Ojobi Health Center, Madam Vida Aidoo disclosed that two suspected breast cancer patients have been given referer letters to undergo further checks at bigger health facilities for further examination.
She cautioned women against self-medication saying it forms part of the causes of breast cancer diseases.
"Let me also warn against heaping of the breast. It is unfortunate some ladies of today keeps wearing tit clothes that shows their breast protruding to the general public, this is unhealthy lifestyle for women. It's a recipe for breast cancer infections.
"To the men, I urged them to assist their wives and girlfriends to attend regular breast screening exercises at our various Health Facilities in their locality and also know the proper way of handling their partner's breast for whatever way they want to do with it.
"This will save them greatly from been infected with breast cancer and to keep them healthy and strong," she stated.
The Gomoa East Constituency Women's Organizer of the NPP, Madam Ellen Sey further stated that the Young Elephants took advantage of the breast cancer awareness month of October to raise public awareness on breast cancer, its detection, treatment and the need for a reliable and permanent cure.
"We are hopeful that this campaign would reduce breast cancer cases in the Gomoa East Constituency drastically because of the awareness created.
"Wherever we go, we encourage the women to go for regular breast screening or do personal checking periodically to examine their breast for early detection of the disease.
"The campaign also sought to educate them about prevention of breast cancer. We told them not to smoke, they should control their weight, limit or avoid alcoholic intake, be breastfeeding, stay active physically and avoid exposure to radiation. These and other negative attitudes contribute to breast cancer," Madam Ellen Sey stated.
She commended the Gomoa East District Directorate of the Ghana Health Service for their collaborative effort aimed at eradicating breast cancer and its related cases in the District.
She disclosed that every community in the District would be covered during the period of the awareness campaign.