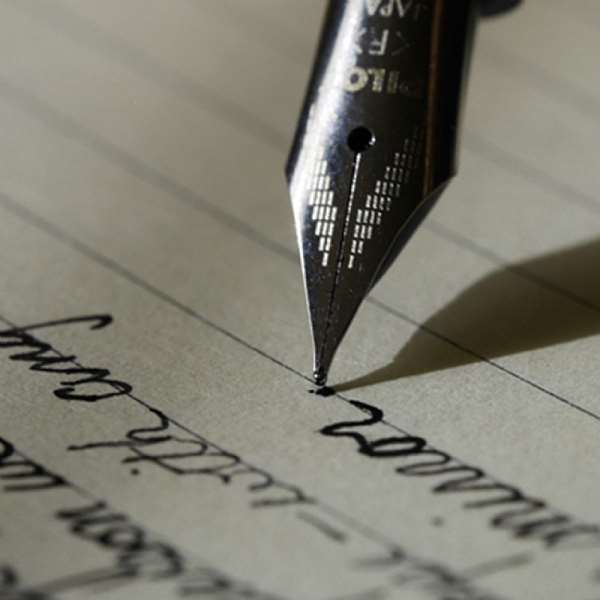 REJOINDER TO: EDITORIAL: Mr. President Please Stop this (Ref. Recall of 12 Vehicles from Ex-President Rawlings) I had an article that I was writing on how we run our nation, but for the sake of time and relevance today, I stop and write this as a rejoinder to an Editorial of Aug.23, 2002 on Ghanaweb. As much as I like the tone of Peace and reconciliation in the editorial of the National Concord of Aug. 23, 2002 published on GhanaWeb, I have to disagree on the grounds of simple budgetary considerations. A family that cannot count money remains poor. So does a nation. In the Editorial, the paper is asking the office of President Kufuor to rescind the decision to recall all but one of the twelve vehicles given to the ex-President Rawlings for his personal use. They argue that the decision may have been made in anger, and anger should not be the mode in which policy decisions are made. ANGER and ENVY? I personally agree that anger should not be the way through which a policy is made, just as envy should not be the path through which policies on taxation should be made as done in the mid 1980s to early 1990s under Jerry Rawlings and his finance Minister Kwesi Botchwey. I To be honest and straight to the point, whoever made a decision to grant the ex-President 12 vehicles was either drunk, has no idea on the value of state property, or was doing it as a bribe for reasons not known to us Ghanaians. There is no anger when it comes to counting the peoples money. Period! Ghana does not have that much money to be so generous to an ex-President who left us with a $6 Billion accumulated debt. It is extremely sad to note that many Ghanaians in office make policies and decisions for the nation and for their personal comfort whiles in office, without consideration for the common funds that we all put together from taxes and duties, revenue from cocoa and gold and other limited sources. These moneys are limited, and they cater to our business as a nation. Ghana cannot afford to have every President, head of State, and hence Vice President, and of course Ministers, retire and pension on houses, cars and many such benefits that the state does not have. The state has filed national bankruptcy, HIPC, and that speaks for itself. Ghana is scrounging to make ends meet, with state enterprises like Ghana Airways having a budget shortfall of over $100 Million. Why are we going to borrow $1Billion from the IFC if we could balance our budget? Is a nation destined to borrow money all the time? How the hell can we live like that?
FAIR PAY FOR WORK: It is fair to expect people to be paid well when they are working, and I am the first to point out that the MPs and Ministers who voted $20,000 for themselves for cars, should perhaps have voted to increase the salary structure they are paid under, and taken that as their annual salary instead, and hence work towards raising the salaries of other workers in the civil service and governmental system. Nobody deserves to be paid under the living wage. However, JH Mensah and his company in parliament decided to do this "Nicodemously" and take the money from an indirect way, in the eyes of most Ghanaians, a dishonest way. The President and his Ministers should set goals for themselves to achieve for the nation, and nobody will begrudge them if they so achieve something good for the economic upliftment of their people, and hence are paid well. We cannot neglect to look at the budget. We must learn to live within a budget. CULTURAL DISGRACE: It is culturally a disgrace indeed and in fact, for an Akan men like J.A. Kufuor, J.H. Mensah, Akuffo Addo, Kofi Apraku, Kwabena Agyapong, Osafo Maafo, Kwesi Nduom, Hackman Owusu, and many others, to start spending money without looking at their pocket books. I do not know about other ethnic groups, but I'd bet the Ewes, the Hausas, the Dagbanis, the Mosis, and many ethnic groups in Ghana consider it a taboo to steal public money, and spend money that one does not have. This disgrace is one that our women should take equal responsibility for. Tell me, women, what woman would marry a man whose checks are always bouncing from the bank, and publicly known to be a thief? And how about if it's known that he lives on bribes? Our women should check their husbands when they handle public money and start being active in managing our common society as they do at home. I know many women who are far more savvy about money than their husbands, though African empty machismo and braggadocio will not let us accept it publicly. Let us remember that we are as human as all other humans, and we cannot expect Americans or Europeans to be coming in every few years to give us loans, and then asked to write them off every few years. President Kufuor and his Ministers should have a sense of pride, but first and foremost a sense of reality and common sense to look at how much revenue we make as a nation, and spend accordingly. Almost all of them have good education, and we need good managers to manage the resources we all put together as a nation, to provide security, build infrastructures, and provide police, fire, health care and other services. We need to pay them well, but we don't want thieves parading as politicians in our society anymore! Period!
STRICTLY BUSINESS: Based on this, some of us are strongly against the way and manner in which the "end of service" pay was given to the former President, plus four houses, plus perhaps servants, garden boys, cooks, body guards, plus 12 vehicles! It's strictly business, and no emotions. If he has his own money to buy his own $100,000 Jaguar Convertible and Toyota Landcruisers, and there are no illegal attachments, fine! But for us to foot the bill for his luxury and comfortable lifestyle is simply too much for a nation like ours where people die daily because we cannot afford cleaning liquids for our hospitals, beds, IV solution, ambulance, and stand bye power generators. I know friends who have had a parent die at Korle Bu or other public hospital because of lack of medications on site at that critical time. A few years ago a man from the North wrote on the Okyeame Internet Forum how people died at some hospitals because snake serums were not stored at the hospitals, even if people would pay. Relatives had to go to town to buy them and it was too late for a snake-bitten man. God! What a shame!! Rawling's speech of Aug. 10th, 2002 in Kumasi may have helped to reveal many things, but that is not the issue at stake now. Security may be at stake. Many people feel strongly about it. To give a sample, I just opened email from a very respectable friend who wrote: "I have not contributed on the cyber forums lately, because I have given up on our ruling dysfunctional elites. I am disappointed in the NPP government not for what they are doing but what they have not done. Look, they have allowed these terrorists to go around the country and thumb their noses at the good people of Ghana who had to endure their terrorist acts for over twenty years. The current Attorney General is a wimp and I cannot understand why the grass root NPP diehards should allow the so-called "gentle giant" to cause this precarious situation for the good people of Ghana. JJ Rawlings knows very well about the "Oburoni factor" and he is surely taking advantage of it. I cannot imagine how a person like Kwabena Agyepong will be feeling knowing very well that JJ and his wife were allegedly involved in the murder of his father." But this writer is talking strictly business now. I am of the strong opinion, as many others, that the decision was flawed to grant the ex-President Rawlings and family everything under the sun, whiles schools have no water, electricity and toilets in Ghana, and his fellow Ghanaians are dying due to poor services which could improve for the cost of one of his four (or now eight?) $50,000 Toyota Landcruisers. I personally think Jerry Rawlings and wife Nana Konadu Rawlings should be ashamed of themselves. Some people have expressed that the people chanting Rawlings on are perhaps paid former commandos, or simply idiots normally found in any society where notorious men like bank robbers and serial killers can even win admirers. However, my analysis is strictly business. It must be noted that even Americans don't give that much to their retiring Presidents. US President Bill Clinton, who is reputed and credited to have supervised a national economic boom and budget that has brought so many millionaires, still has to be creative to make money. He sure has. Ex-President Clinton has been on the speaking tour sharing his ideas and understanding of nation building, economics, and political savvy with the rest of America and the world after office. He gets paid very well. He set a record last year among US former Presidents, making over $10 Million. Why can't our former President Rawlings, if he knows he did that well and has good ideas, travel around Ghana and other African nations who look up to him and appreciated his work, and get paid honorariums! Why can't a man who claims to be honest, security buff, and democracy lover use his brains to earn a decent living!
RESPECT MONEY: It is this lack of respect for our common funds that has kept us behind economically. Our leaders don't seem to respect the accountants and auditors reports. They don't seem to even understand it. Our politicians spend as if there is no limit. President Kufuor is being criticized for traveling excessively, and getting $1,000 per diem, whiles his Ministers make $500 per day allowances. This is simply too much!! Some call it legal thievery. Do we have that much money to spend or they simply don't care? As I write, it was revealed and reported today that the current President himself of HIPC and LDC (lease developed country) Ghana has ordered 7 Toyota Landcruisers, three bullet proof, and Ghana has to pay about $500,000 for them. God Save us!! Do we have that much money? With all due respect I think Mr. President may be out of touch or out of his mind. Comparisons are not fair between Rawlings and Kufuor. The fact is that Jerry Rawlings is a pest in Ghana, and everybody knows that from his history. Whiles trying to find a nice civilized way to get rid of the man from our backs, we should not be forced to compromise on every aspect of our society and goodness as a people. There is no society in the world that has not been forced to do harsh things for its security in its history. To hell with the critics! As Singapore Premier Lee Kuan Yew did to his Western critics. In a few years, he proved all skeptics wrong, due to his sincerity, personal integrity, hard work, discipline, and simply savvy management of his third world country. Now they boast a per capita income higher than the USA. Waoh! This does not mean we should harass Rawlings and his family unnecessarily. What we should do is to probe him and his family, and if we find him or his wife guilty, put him them in jail. Period. Sympathy and "dwanetoa" should be put aside if we are serious. There is no excuse to pretend like we are so civilized, when nobody knows that we inherited $6Billion in debts. Of course once we have the courage to probe JJ and his men, we set the precedence for good behavior that all future presidents will have to abide by. Are President Kufuor and Attorney General Akuffo Addo ready for this? CIVIL SOCIETY: At the same time, I wish the members of some civil society in Ghana such as the Ghana Bar association would find the courage to challenge the ordering of so many cars for the officials and let the courts put a legal restraint on the ability of the Executive or Legislative branches to spend within confined budgets, without counting on loans to balance the budget. Our leaders need to learn discipline! If Kufuor and his men think they can "chop small", as we say in Ghana, they are mistaken. They will be brought to book one day! There is no nation that can develop on a weak framework of corruption and perpetuity of injustice, economic or social. An aura of uncertainty around Ghana for the many sins of the former governments of the PNDC and NDC, coupled with the suspected ill intention of a few in the new administration, will not pave the way for us to attract the investors as we are looking for. Ghanaians themselves are finding it hard to return home, let alone foreigners. Our leadership has to show a clean conscience, and clear desire to do well for Ghana with justice and fairness to all, and to plan and execute, in order for the light of good Karma to shine on us. Long live Ghana. Kwaku A. Danso (Aug. 23, 2002) Fremont, California.