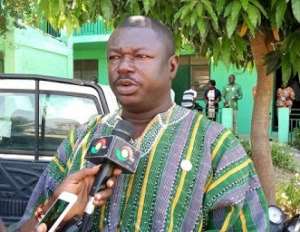 Dr. Gabriel Bernakuu
The Coalition of Non- Governmental Organizations (NGO) in Health are calling for a Community Medicine Policy.
They say the country seems to give recognition for traditional medicine at the national level but the community level needs a Community Medicine Policy.
Leader of the Coalition, Dr. Gabriel Bernakuu, argues that the policy is needed to enable community health practitioners provide access to basic support services in times of need.
"When we say health, we are not only talking about medicine, we are talking about psychotherapeutic intervention, we are talking about good nutritional services which we already have but we need a policy to back that," he stressed.
Speaking to Ernest Manu on Joy News Prime Wednesday, Dr. Bernakuu said even though the orthodox medication is helping, there is the need to find alternative medicines and expand access in the country.
This, he said government needs to scale up the infrastructural provision in the health sector.
"So in all the Districts mentioned in the report, we have pointed out facilities that have not been completed, that have not been put to use, or that has been under-utilized. So we cannot continue to make noise about it. It is very instructive.
"…reports are showing, and what government needs to do is to respond to the people," he noted.