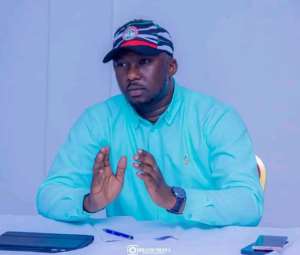 Communications Officer of the opposition National Democratic Congress (NDC) for Savannah Region, Mr. Malik Basintale, has said the Akufo-Addo and Dr. Mahamudu Bawumia government has failed graduates in the country.
He said this when he appeared on TV3's morning show today, Tuesday, October 19 monitored by Modern Ghana News.
Malik Basintale's comment follows a statement by Finance Minister Mr. Ken Ofori Atta at a graduation ceremony at the University of Professional Studies, Accra (UPSA) that the government payroll is full and can longer absorb new graduates.
In reaction, Mr Basintale wondered why the Finance Minister would make such a "reckless statement" when he and his cronies are busily employing their children and close allies into juicy government positions at the detriment of the unemployed Ghanaian community.
The Finance Minister is reported to have urged fresh graduates of UPSA to venture into entrepreneurship indicating that 60% of Ghana's revenue is used for the remuneration of public sector workers making it unsustainable for further intake.
According to Basintale, what the Ghanaian graduates have been subjected to is the complete opposite of what the then opposition NPP promised in the lead up to the 2016 election.
He said the current administration has failed woefully in the area of job creation and must be shown the exit come 2024.