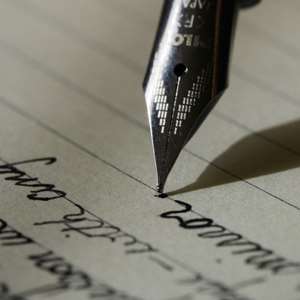 No other statement could have succinctly captured the plight of the Ghanaian more than the one made by Tarzan (Dr. Charles Wereko-Brobbey, the chief executive officer of Volta River Authority): PAY MORE OR PREPARE TO STAY IN DARKNESS.
But this is almost a euphemism. Electricity is not merely a commodity that helps fight darkness in a remote village at Donkokrom. It is always at the centre of all economic activities. It is at the centre of life in a busy city like Kumasi and Accra. Confronted with this reality, a level headed person would therefore prefer to give Tarzan's statement its bona fide meaning: SQUEEZE MORE OUT OF THOSE STONES OR BE PREPARED TO LIVE OUT OF EXISTENCE.
Coming just at the heel of yet another strong revelation by the minister of finance, Mr. Yaw Osafo-Maafo, the current pronouncement by Tarzan and the subsequent water and electricity tariff increases have disillusioned many Ghanaians. As a result, it sounds like the minister's was just a harbinger of worst things to come.
We can all recall how the minister, who had been allegedly voted the second best finance minister in the whole world (likely in the whole universe), came close to telling our people that there is no hope after all for the future. He said the economy is still fragile. The donor inflows are slow in coming, and investors are reluctant injecting foreign capital into our system. As expected, these words were meant to ask the poor man on the street to brace himself to pay more as the tax network widens.
That seems the biggest surprise to many since it was not too long when the minister and the NPP government in general claimed credit for stabilising the macroeconomic environment and the cedi, our national currency. They went ahead and assured the entire nation that the 'golden age of business' had received favour from all over the world including investors who were expressing interest in the new Ghana under the transparent governance of President Kufour.
Yet, with disappointment boldly written on their faces, many in reacting to Tarzan's statement have started asking, "so where do we begin: from economic tariffs to economic wages and salaries or vice versa?" "We have given them our mandates as they demanded hoping they would create the wealth they promised, but now they are asking for our last breath", some charged.
Under the circumstances, there is the need to inform the citizens of our country on the basics. For the present predicament has set the tone for educating ourselves on what went wrong, and which possible solutions could work. I believe that every government has the people in mind, but it is always the issues that have the reality at heart.
Like I always want to do, I have dedicated this article to exhuming and examining the little little things that have escaped our attention but that have successfully damaged our ability to develop as a people.
BACKGROUND
To put our past in perspective and to achieve proper analysis of issues, I need not travel too far. Just a year or two back into our political history suffices.
Before the New Patriotic Party (NPP) came to power, the economy was in trouble. It started with a slow-down in donor inflows, and got exacerbated by unfavourable commodity prices. The NDC then in government tried to convince Ghanaians that external factors were responsible for the shock, citing lower receipt from cocoa and gold as against higher expenditure on crude oil, which stood at $32 per barrel.
Refuting this claim, the NPP then in opposition, asserted that Ghana was supposed to be a rich country. That we have too many resources to think we are such vulnerable. We have cocoa, gold, bauxite, diamond, timber, manganese, etc, except efficient, dedicated and visionary leadership. So, as the electioneering campaign intensified, the picture of Ghana's economy nose-diving towards concussion was painted, causing all of us to believe that the sooner the NDC was kicked out of power, the better for all. After all, the issue was diagnosed as a simple case of mismanagement.
But with developments so far, the question of who is responsible for wealth creation needs to be examined critically.
THE ENERGY SECTOR
The energy that drives Ghana's economy comes from two main sources: fuel and electricity. Over the cost of producing from the first, we have almost no control, since crude oil prices are determined by external factors. For electricity production, we have some control. This is as far as the water level in the Akosombo dam is concern. Even here, major inputs like machine parts are imported, whilst the waterways that feed the dam gets narrower every passing day. In brief, electricity generation in the country may sooner than later go totally thermal, and for that matter, also play us into the inhuman hands of external forces. So it is fundamentally no nonsense to tell Ghanaians to pay economic tariffs to sustain the industry. For, we must meet the demands of today and prepare for the growth of tomorrow.
Sympathetic, however, is the rate at which the word 'affordability' has been obliterated from the vocabularies of the people in authority. As if to call the bluff of consumers, we are being told to go to hell if we insist on that dreadful word – AFFORDABILITY.
Since year 2001 to date, electricity tariff had gone up approximately 325% over what the new administration came to meet. In the same token, water tariff has witnessed about 274% increases. Thus 103% plus 60% of 103% for electricity, and 96% plus 40% of 96% for water. Despite all these, we are yet to get to full cost recovery, beyond which we are told our destiny in this sector of the economy lies.
Now let us face it. If we don't pay more, the industry would collapse. If we are forced to pay more, we would starve to death. So we are caught in a cleft stick.
Nevertheless, we can no longer afford the simple explanation that we would all sleep in darkness if we don't pay more. If tariffs are unaffordable, there is a serious implication for industry. Either the producers of goods and services push the increases into commodity prices or consumers by paying more for domestic electricity are compelled to cut down the demand for certain products from our industries.
Moreover, as a gatekeeper in the circular flow of income, it is government who decides the amount of money to be in circulation, not forgetting the repercussion on the rate of inflation. This implies government should come out with a pragmatic approach to the issue. Otherwise, we run down the utility companies today, and face the future without them. Or we suffocate the consumer to death with unaffordable tariff today, and lose the future generations for whom we are investing. Yes, those involved in procreation will have died long before they get pregnant.
THE MACROECONOMIC ENVIRONMENT
Inflation, interest rate, exchange rate, unemployment, trade balance and growth are the concern of every government worth the name. Therefore, it is for the prudent manipulation of these interconnected economic variables that political parties are mandated to rule a democratic country like ours. Our constitution insists that a political party must necessarily be broad based. Perhaps, this is to ensure that we 'glean' from the nook and cranny of this nation all manner of human resources for the arduous task of economic management.
It is no longer news that a government in today's global economy has its job circumscribed, and that the platitudes used in this context have already become clichés. Everybody knows it now; governments must create the enabling environment for private people to create the wealth we all hope for. Yet, fiscal and monetary policies that are the tools for this responsibility need to be used tactfully, balancing the social costs and benefits with the economic costs and benefits.
To me, the NPP government has so far been drifting dangerously towards one end of the scale. There seems to be overemphasis on economic cost and benefit as though these benefits are not meant for society. I mean people must not die before the day of harvest.
In essence, a situation of 'we' against 'them' is being created. The government seems to be saying that theirs is to create the enabling environment and expect the private sector, which now looks an isolated group, to create the wealth. Otherwise, not much consideration is being given the fact that many of our businessmen can hardly identify a niche, let alone utilise one. Some cannot even interpret the macroeconomic indicators to enable them make effective decisions.
For example, when inflation was uncontrollable, the attention and worry of many in business turned towards how difficult it was to forecast (budget). They clamoured for a measure to stop the trend. But when the government embarked on contractionary measures to take the boom out of the economy, many businessmen did not see the effects in general. They waited till they started realising that they could no longer break-even. Then the attention swung back to "there is no money in the system. People are not buying our wares".
Another interesting case in point has to do with exchange rate. Once upon a time, the business community complained about the rate at which the cedi was depreciating. They wanted some action on that. The NDC government then decided to introduce a special tax on certain non-essential commodities that were being imported. This measure was meant to shift the demand for such goods to the local substitutes thereby reducing the demand for the foreign currencies. We all saw what happened. Ghana Union Traders Association (GUTA) went on strike, and many supported them.
The truth is this. The solution to our problems is simple but difficult. To solve our economic problems, we have to employ our numerous resources we keep boasting about including the human resources. We cannot do that without injecting more money into the system.
On the other hand, since our economy is basically commercial in nature, any expansionary economic measure taken would cause inflation and worsen our trade deficit situation. One would therefore think there is no way out, but there is.
It is suicidal for government to continue atrophying the economy by taking money out of the system under the pretence of maintaining a stable macroeconomic environment. What needs to be done is to increase government's autonomous expenditure in the area of investment in capital. This increased capital expenditure would nonetheless stimulate the market and cause some disturbance. But running alongside the expansionary policy, must be physical controls that ensure that the resultant increase in demand for goods and services become an impetus for local businesses, not for import.
I started my suggestion by saying that the solution is 'simple but difficult'. Now, I want to explain why. It is simple because it does not require the establishment of new institutions. But it is difficult because it implies the enhancement and inhibition of some aspect of the automatic adjustment mechanism. This mechanism in every economy is built on the collective decision of households and businesses. As such, at least 70% of our population have to understand why we have to toe this particular line, or else, every attempt is fiercely resisted. This point therefore leads me naturally to my next sub-topic.
EDUCATION
At least, it is now clear that we all need to re-learn or unlearn what we claim to know already.
The present predicament has given us cause to honestly appraise our knowledge base and embark on a crusade against ignorance before it is too late.
For, it is too obvious that what education takes decades to build, ignorance destroys within hours. This is where some of us get disheartened when people equate education to spending some years in the classroom. Though some people, after leaving school several years back, have never opened any book, they still believe their archaic academic records are enough proof of their ability to understand issues and make informed choices.
It is also held acquiescently among our people that any learning acquired outside the classroom is not authentic and for that matter no educational all. What we are ready to accept, however, is a pile of certificates that speaks on behalf of a bearer who is either a spent force or a false saint.
Another misconception about education is the believe that a highly skilled technical population is better off than a generally informed and knowledgeable people.
The above fallacies must change if we are to lift ourselves from the economic quagmire we have sunk into.
Now, since we have chosen the path of democracy, it means we would rely on majority views in all things. Yet, an ignorant majority, as it lacks the ability to discern and foretell, always chooses inept leaders. It demonstrates against policies violently and goes to war if its fantasies are not met. It is the very erratic minded part of the population who is highly unpredictable making forecasting difficult.
For example, if we decided as a nation to domesticate a sector of our economy, it is not the bills and policies from parliament that would put the practices into action. It is the collective drive of an informed majority that would take the economy by storm. To wit, about 80% of us in this country must understand basic issues, and be capable of good reasoning, not just rearranging our prejudices.
At least, we can now see that nobody is out there who has the magic wand. We all have to help this country to develop, but first by acquiring knowledge for ourselves. We should not feel shy to ask when we don't know. For, ignorance is too transparent to be used as a cover for our deficiencies. Even if we keep mute, someone who knows more than we do can reason out why we pretend to be deaf and dumb. That would by no means bestow on us the prestige we want.
To recap, I wish to state that we have responsibility. Government has responsibility too. Government should therefore not think all they need to do is collect and redistribute taxes, whilst they keep exhorting the people to work hard. They owe it a duty to teach the individual how to create wealth. After all, many understand hard work to mean flexing of muscles and frowning of faces.
Please Government, nobody tasks a dog that has never been taught hunting. Stay tuned for more to come.