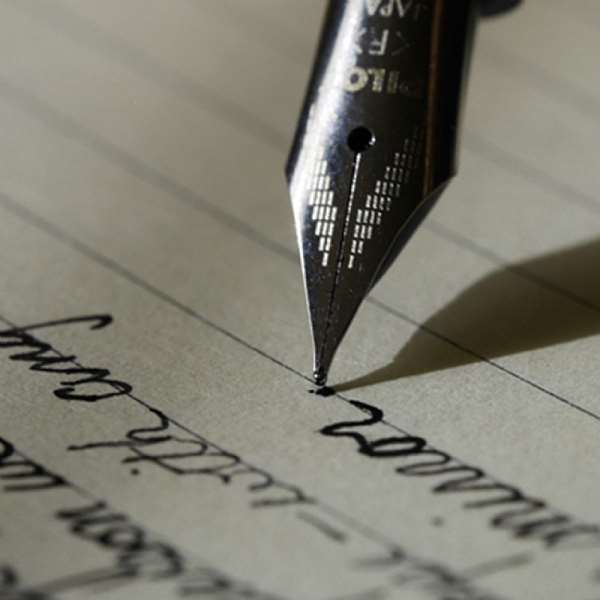 Third World could use an all-terrain wheelchair
ACCRA, Ghana - Every day, Rosena Deede begs on a downtown street corner. Other beggars pack the intersection, since it's one of the few with functioning stoplights, but Deede stands out. She's the one in the broken wheelchair.
As if Deede didn't face long enough odds begging in a country in which most of the people passing by are struggling to make ends meet themselves, the wheelchair that provides her only mobility is in shambles. The back tires are both broken and held together by tape and string; a front footrest is missing; the seat is torn. If the chair can't take her somewhere - which happens at least a couple of times a day - she crawls from place to place protecting her hands with a pair of sandals that she keeps on the back of her chair. With a severe case of rheumatoid arthritis, Deede faces the rest of her life in that chair - no matter how broken down it gets.
Deede is a victim of fate and misfortune: Ghana has a per-capita income of less than a dollar a day and there just isn't enough money to pay for high-quality health care. But she's also a victim of misfiring American magnanimity.
For years, the United States has shipped thousands of wheelchairs to the Third World that are designed for getting around the smooth surfaces of American streets, hospitals, and houses - not the rugged, crumbling pathways of Ghana where even a city road can stymie an SUV. ''Most of the chairs we get are used in people's homes in rich countries; they help people move from the bedroom to the bathroom. But they're not suitable here,'' said Lawrence Ofori-Addo the senior official in charge of wheelchairs at Ghana's Ministry of Manpower, Development, and Employment.
Most chairs that arrive in Ghana break within about six months, leaving the riders helpless in a country where repairing a chair could well cost more than someone's annual income, even if repair shops were easily found.
''The people who need wheelchairs here need them for the rest of their lives,'' said Group Captain Joseph Laryea, who is in charge of the wheelchairs at Accra's military hospital. ''But many of the ones we get from Europe and America are for temporary use. They weren't built to last that long.''
Now, several teams of international inventors are trying to solve this problem by designing rugged chairs able to withstand the knocks of Third World travel. But building new chairs costs money, and marketing them isn't easy. The ideal customers, almost by definition, can't afford them.
So, for now at least, the best that people such as Deede can hope for is that they continue to receive donated US hospital chairs. At least that way they'll have something.
No one is certain how many wheelchairs people in the Third World need. But need clearly vastly exceeds availability. In the United States, about one out of every 200 people rides a wheelchair. The proportion is probably much higher in Ghana, given the prevalence of polio and other crippling illnesses long eradicated in the United States. But even at the US disability rate, Ghana would need about 100,000 chairs, which is maybe 90,000 more than it has. The result is a lot of people who have to crawl, manufacture canoe-like devices out of boards and wheels, or just stay at home. And, in almost all those cases, the disabled can't work or live anything remotely resembling a normal life.
Though Deede can't recall which church donated her wheelchair, there's a very good chance it comes from a place called Echoing Hills, a Christian Ministry at the bottom of a steep unpaved road down on the outskirts of Accra. The center provides a home for mentally disabled Ghanaians while also managing Ghana's largest wheelchair repair and distribution shop.
The center distributes between 800 and 1,000 chairs each year sent from a nonprofit based in Agoura Hills, Calif., called Wheels for the World, part of the Joni And Friends umbrella organization dedicated to ''the advancement of Christian ministry within the disability community.''
Individuals in the United States donate the chairs to Wheels for the World. Then the organization sends the chairs to prisons, including the state prison in Shirley and the Cheshire Correctional Institute in Connecticut, where inmates refurbish them.
Then, Wheels for the World sends the chairs on to Ghana and other developing countries along with Bibles.
Samuel Buxton, manager of Wheels for the World, estimated that refurbishing, shipping, and distributing the chairs costs about $150 each, which is less than half the cost of basic wheelchairs in the United States and about the same as the price of chairs in private shops in Accra.
William Doe Agbeti, who runs Echoing Hills, said he knows that the chairs don't last very long on Ghana's streets. ''You can hardly use one of these wheelchairs to get from this facility to the nearest market,'' he said. ''The tires don't last and the wheels break easily.''
Agbeti's three repairmen willingly fix broken chairs for free, but it's not easy. The American chairs are designed to be repaired with American parts in high-tech American shops - not with jerry-rigged parts at the end of dusty roads in West Africa. The chairs require high-quality ball bearings of a kind not manufactured in Africa and that Echoing Hills must therefore import from America. Most of the chairs are also made out of chrome steel with some aluminum parts, material the men at Echoing Hills cannot weld because of the extremely complicated equipment and training needed to manipulate it.
Despite the difficulties, Agbeti knows that, without these chairs, people such as Deede would be crawling. ''There's a big amount of love behind each wheelchair,'' Agbeti said. ''For each one, because of the big heart behind it, I accept it until we can do something else that's better.'' And doing something better is exactly what Agbeti wants. He hopes to build a plant that will manufacture what he calls ''All Terrain Wheelchairs,'' an original Wheels for the World design that replaces a chair's two front tires with a single more durable bicycle wheel attached with an extended brace, making the chair more stable and maneuverable over ridges and rough terrain.
Agbeti and his team have started making the chairs already, but they can only produce about one a week.
That's clearly not enough to meet the demand or need, and Agbeti hopes that Echoing Hills can build a plant and dramatically accelerate the manufacturing. ''I would rather have support for the establishment of a plant here than to be continually sent these chairs,'' he said.
Agbeti isn't alone in this vision of Africans producing sturdy chairs for Africa. A San Francisco State University-based inventor named Ralf Hotchkiss has also started an organization called Whirlwind Wheelchair International dedicated to building chairs with easily replaceable parts that can brave Third World terrain.
Paralyzed in a motorcycle accident at age 18, Hotchkiss has been traveling the world for the past two decades, trying both to train local entrepreneurs in wheelchair manufacture and to learn more about what he should put into his own chairs. Today his chairs are a potpourri of international innovation: The front wheels were designed in Zimbabwe, the side frame originated in Nicaragua, a farmer in Appalachia designed the roller bearings, and the nuts come from Cambodia.
Asked why it's necessary to build a new chair from scratch instead of modifying donated chairs, Hotchkiss said: ''I have spent decades fixing those chairs. You can chop them, you can lower them, you can widen them, you can reinforce the 20 places where they are expected to fracture. But you still won't have a really good chair.''
Hotchkiss, a winner of a MacArthur ''genius grant,'' may be the most innovative designer of Third World chairs. But the most influential donor is probably Kenneth Behring, an entrepreneur who made a fortune in real estate and who used to visit Africa mainly to hunt elephants as part of a safari club.
Behring now runs an organization called the Wheelchair Foundation that, so far, has donated 55,000 relatively sturdy wheelchairs to developing countries. He started the foundation with a $15 million personal grant and now hopes to raise more from other foundations, corporations, and individuals so they can reach a goal of delivering a million wheelchairs in the next five years. Just this spring, he delivered 240 wheelchairs to Cape Coast, a port city in Ghana.
Jack Drury, head of the foundation's Florida office, said that the tires are made of unpuncturable solid rubber and that the frame comes from a single piece. ''They don't have the problem of taking a bolt from here, a nut from there, and a wheel from back here, and then trying to stick them all together.''
Hotchkiss praises the Behring chairs because of their easily welded steel structures and relatively sturdy tires. He said he worries, however, that the center of gravity has been placed too high up, causing the chairs to tip over in a serious collision. ''It means that they aren't really safe outdoors on rough terrain.''
Peter Turkson, the Archbishop of Cape Coast who recently received Behring chairs, said he believes they will be an improvement over previous chairs, which people sometimes leave at home, choosing to crawl rather than taking the chairs on Ghana's craggy roads. ''For now, we're happy that we can get people mobile,'' he said.
Still, at least Turkson has chairs. Hotchkiss' chairs aren't available in Ghana, and Buxton said that, although Wheels for the World is eager to start mass-producing its all-terrain chairs, that will have to wait a while. ''What we need now is some time and money,'' Hotchkiss said.
Rosena Deede is eager to try one, though, when they're ready.
''We need wheelchairs that we can use ourselves,'' Deede says as a small child strains to push her broken chair toward another stopped car. But the light changes and the car drives off before she and her chair can creep over.
Nicholas Thompson is a Markle Fellow at the New America Foundation. This story ran on page C1 of the Boston Globe on 6/4/2002. © Copyright 2002 Globe Newspaper Company.