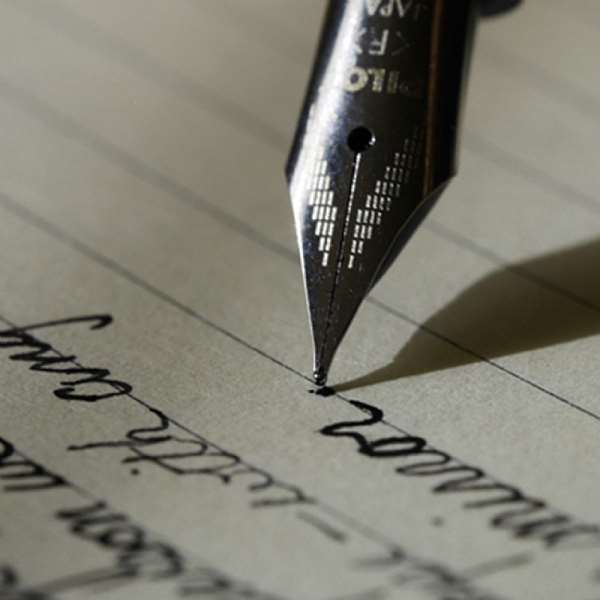 (An Appreciation of the Life of Dr. Menes Atipin Owusu Afriyie)
Yes, death is wicked. It becomes ever so dreadful when the victim has such promise and potential to affect positively the lives of so many. Such is the case in the death of Dr. Oheneba Atipin Owusu Afriyie, also known as Dr. Menes Owusu Afriyie, whose sad death occurred on April 9th 2002, in New York City, USA.
Hence, my unusual reticence of late. Morose and taciturn are adjectives that would aptly describe my personality and mood the past three weeks since the passing of my very good friend. A fellow Ghanaian walked up to me at a function the other day, and remonstrated that he had not "read any article written by me lately". I intimated to him that the passing of a very good friend had temporarily made me incommunicative. I am simply at a loss for words. I now understand the sense of loss and agony that people experience at the death of a treasured friend or relative.
After expressing his profound condolences, this individual suggested I write about my friend as a form of therapy to ease my sadness, and 'get it out of my system'! The suggestion made sense to me. Oheneba, as his friends called him would have approved of my writing about his death to assuage my own sense of profound loss. After all, Oheneba got to know me through my writings!
My friendship with Oheneba happened "by chance", to put it in our local parlance. In November 1999, Oheneba, and others had received letters from Otumfuo Osei Tutu II, the Asantehene, asking them to set up a committee to raise funds for the noble Education Fund that the visionary monarch had set up in Ghana. Oheneba called on one of his cousins in Washington, D.C., to lead the Education Fund effort in that locality. His cousin considered himself 'not up to the task'. Rather, he suggested (as they both related to me later), someone who was "cut for the job". That happened to be me!! I received a call from Oheneba and accepted the role without batting an eye. To wit, the elders have advised against sitting on the fence when someone has embarked on a noble quest. The Education Fund is such a noble quest.
The result was the establishment of the Otumfuo Education Fund, North America, Inc. Dr. Owusu Afriyie was the Executive Coordinator; and I served as the Public Relations Officer. From that fateful day in November till the latter stages of his sickness, not a day passed by without our speaking by phone.
Another mutual interest cemented our friendship. It was Oheneba's own attachment to Ghanaian issues and the Asante monarchy, which mirrors mine; and his enchantment with the history thereof, which I espouse, that brought us ever so close. We found no contradiction at all, in being thoroughly modern; yet at the same time unflinchingly traditional in outlook. Oheneba married the two concepts so wonderfully in his upward climb to success.
On my last visit with him a mere 24 hours before his passing, he looked weak but alert of mind. He corrected me about my portrayal of his response to an article on the Internet regarding the Asantehene 'running' in the Queen's (Queen Elizabeth) Jubilee Relay. Without seeming to sound apocalyptic then, I reminded him that his last writing on the Internet had been in defense of Otumfuo, as was his first! We both laughed. That was on Sunday evening April 7; Oheneba died peacefully in the early hours of April 9th, at home before his beloved wife and children.
Dr. Owusu Afriyie lived to serve Otumfuo, and by extension Ghana. His father was the late Barima Osei Kwadwo who served as Atipinhene under Otumfuo Sir Osei Agyeman Prempeh II (reigned from 1931-1970). The Atipin Stool was created by Asantehene Osei Kwame (reigned from 1777-1798) for his eldest son Owusu Ansa. Hence, the Atipin Stool is reserved for the sons and grandsons of the Asantehene. In this respect, Dr. Owusu Afriyie was eligible for consideration to the high office of Otumfuo's Atipinhene. He told me should he be appointed Atipinhene, by Otumfuo's beneficence; I should provide him with a special cloth to dance Kete, the royal Asante dance. It was a request I gladly agreed to.
Alas, the incumbent Atipinhene died when Dr. Owusu Afriyie's battle with stomach tumour had reached an interminable stage. Oh, how he would have loved to serve his grandfather Otumfuo Osei Tutu II. As the elders expressed so mournfully, yet appropriately: "Fofie anto Atta, na w'adware abamoo!" Alas, Oheneba did not live to see the day!! I am sure he is serving his departed Kings in that capacity in the other world!!!
Dr. Owusu Afriyie attended Opoku Ware Secondary School (OWASS) in Kumasi, where he was the Senior Prefect during his sixth form class in 1971. He was known as a student of high intellectual calibre, a sharp dresser, and a consensus builder. At the observance of the one-week rites of his death, his fellow Opoku Ware students regaled us with how he became the senior prefect in spite of strong opposition from the headmaster and staff. Yet, he was elected by the student body as their senior prefect. It was the first time in the school's history that students elected their leader, I am told. Oheneba's election spoke to his leadership and adroitness. I was astounded by the almost deified respect that OWASS old students exhibited to him at a function in New York that I attended in September 2000. He was beloved by OWASSIANS.
After completing his "A" level studies at OWASS, Oheneba traveled to Germany where he immersed himself in learning the German language. He then enrolled at the University of Bremen from where he received a bachelors degree in Nuclear (Physics), and a medical doctorate degree in Nuclear Medicine. At the time of his sad passing, Dr. Owusu Afriyie was a Professor of Radiology and Attending Clinical Physicist in Nuclear Medicine, at the Long Island Jewish Medical Center campus of the Albert Einstein College of Medicine in New York City, USA.
On a visit to Ghana in 1993, he and Dr. Bernard Osei Tutu of New York City presented an EKG medical equipment to a leading hospital in Accra. However, due to circumstances beyond their control, it had to be transferred to a private hospital in Accra. That did not stop Oheneba from presenting a Mamogram machine for the detection of breast cancer, to the same hospital on a later visit! On visits to Ghana, Dr. Owusu Afriyie studied and lectured about environmental hazards to health. He was concerned especially about health hazards posed by automobile fumes to people around areas such as the Makola in Accra and Kejetia in Kumasi. He was in the process of acquiring funding for a project on the subject in Ghana. Dr. Owusu Afriyie had also advised the Okomfo Anokye Hospital on helping to upgrade the Radiology and X'ray department to modern standards.
Indeed, death has dealt a cruel hand to a man who was just about to break into his own to make a positive impact on our Ghanaian society. It is now left to his numerous friends to continue the valuable plans that were not fully accomplished.
Dr. Oheneba Atipin Owusu Afriyie leaves behind his wife Beatrice Owusu Afriyie (Nana Yaa Akyaa), and three children (two boys and a girl). He is also survived by his mother, and other brothers and sisters. Traditional Ghanaian funeral rites will be held in New York City on May 10, 2002,. Oheneba will make his last journey to Ghana on May 15; where final funeral rites will be held in Kumasi on May 18th.
Fare thee well my friend. As the philosopher suggested: "The day which we fear as our last is but the birthday of eternity". The fire of hope that you rekindled in all of us will remain burning to accomplish some of your noble goals.