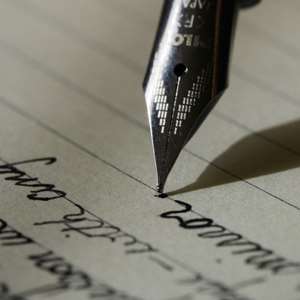 Before Ghanaians could heave a sigh of relief from the serial killer, he has metamorphosed, and has started killing her from her own bosom. When a woman or a child ran away from danger, then her face was towards the home, the haven of peace and love. But in today's Ghana, the picture of home has changed, becoming the harbour of mayhem and hatred. So the lamentation of the Ghanaian woman today parallels a biblical quote that I have adapted as a tribute to our mothers: "foxes have holes and birds of the air have nests, but the daughter of the Ghanaian woman has nowhere to lay her head." However, tributes and heaps of condemnations against the spousal killings are no solutions to the canker that is fast eating the social fabric and the family base of the nation. It is time for us to adopt a diagnostic approach to the issue, do an unbiased search for the causes and face facts no matter how bitter they may be. I expect our sociologists and psychologists together with their students to see the phenomenon as a challenge and an opportunity to register their presence. For it is only a scientific study of this social change that can tell us if something has gone wrong with our value systems and suggest ways for correction. Whilst we wait for this intellectual consultations, I dedicate the remaining write-up to redirecting the focus of many who make comments to provide some answers. I have listened to concerned lawyers, most of them of course women. I have listened to some Sociologists, Psychologists, Polices Officer, Chiefs, Ministers, Radio commentators, etc, and their messages, so empathetic, lean more and revolve around the culprits and how 'sick' they are and have turned over the period. Though it is suicidal to canvass for sympathy for these "lunatics", it is equally self-defeating to think any effort at investigating the possible contributions that come from the victims amounts to debasing our sacred womanhood. Definitely, no one would want to do that. For, every normal human being is born of a woman, and to debase one's origin is to derail one's future. Now, not letting those "headless" husbands off the hook, I suggest one or two ways of thinking have to change, to pave way for the real causes of the spousal killing to emerge. A spousal killer is not like a serial killer. A spousal killer does not attempt to kill himself after he has killed his wife. But rather psychologically, he is a person who first condemns himself to death, and follows it up with a suicide that should pull along with him someone he had designated as the reasons for his woes. Another fact is a paradox; it is not those who hate their wives who kill them, but those who have incurable love for them. And if we dare to believe these difficult but important observations, we would realise that the crux of the matter is suicide and not murder. This would take us to the next stage of finding out the types of suicides there are, their causes, which one identifies with spousal killings, and what are the possible solutions. I have taken my findings on suicide from the fourth edition of "Starting Sociology" by Jack Levin and James L. Spates. According to Emile Durkheim, one of the greatest sociologists, there are fundamentally three different types of suicide: the altruistic, egoistic, and anomic.
In brief, altruistic suicide occurs when an individual's social integration is so excessively high that his or her commitment to the group or society supersedes satisfaction of personal desires. In this case, the individual is willing to give up his or her life for the success of the society or because he or she has not lived up to expectations. On the other hand, an egostic is someone whose social integration is woefully low and who is likely to feel isolated, lonely, unwanted or feel that his or her life has no meaning than individuals who are strongly attached to many social groups.
Of interest to our subject matter is the anomic suicide. Emile Durkheim argued that all members of society, whatever their social position, live from day to day by working out an intricate pattern of behaviours that attempt to match their means to their needs. Thus rich and poor, black and white, famous and unknown people all develop deeply habitualised routines by which they organise their lives. Occasionally, however, sudden changes may occur in social circumstances – physical catastrophes, war, loss of family, friends, or fortune -– that upset this established routine. In such situations, which Durkheim called a state of anomie, people affected by this crisis suddenly find their patterns of social integration disrupted and become confused about how to act."
According to the great sociologist, individuals in this situation may perceive old routines as either useless or uninviting; new routines have not yet been accepted and, in comparison to the old routines, seem foreign or frightening. Such confusion, in the extreme, may lead some people to commit anomic suicide.
Dosed with enough of Durkheim's theory on suicide, we can now safely pitch camp at anomic suicide and draw the parallelism of conditions in a home that might possibly engender 'suicio-spousal' killings.
Before we continue, let us stress that there are exceptional cases. There are men who are naturally wicked and have the instinct to harm others. They are like any other murderers including women who cut off their husbands' penis or kill their children because they are perceived to be nuisances. Some people also believe in the spiritual dimensions of these evils in society, yet we would not dwell on that here.
Now to the subject matter. George E. Vandeman said, "happy marriage is not a glamorous package that the partners discover in the huge pile of wedding gifts. It is not something made and stored in heaven ready to be handed out to any two applicants. Rather, it is a do-it-yourself project."
Contrary to the above observation, however, economic or social pressures have compelled many people into marriage. In such haste, the question of whether one has assessed the other partner as worthy of the kind of companionship conducive for a successful do-it-yourself project does not arise. The urgency dictates that you seize the opportunity now or you miss it forever. And unfortunately, most of these victims of circumstances in our society happen to be women, due to either lack or low formal education or 'too high' education resulting into too low suitor patronage or due to obnoxious cultural practices.
So, the marriage of convenience may eventually place a precarious situation in the hands of the woman to handle. If she is the type with great ambition but without experience, she is likely to show persistent signs of regret after realising her mistake. Apart from attitudes like refusing to follow the man to social gatherings, lack of patience and denial of sex, the woman could also resort to verbal arsenals like the following. 'I regret marrying you'. 'Are you a man at all?' 'Don't you see your colleagues?' etc.
These are definitely psychological tortures, and are very traumatic to a man who still has love for his fretting wife. He may feel threatened of losing her, becoming anomic, but would hardly confide in others because our society expects men to be unyielding. We must note that many even frown at men who go about looking for counselling on matters of the sort. Therefore the logical conclusion is bottled up feelings that lead to depression. Then we see our husbands taking to alcohol and drugs but we take it for granted, and insult them the more.
Admittedly, many women suffer more traumatic conditions than men do when the house is no longer a home and the rafts have come apart. However, the state of depression is averted or alleviated by the following factors. Whilst it is almost an abomination for men to shed tears in such situations, which is very therapeutic in nature, our women easily break down and pour out all their pains in a pool. "So, Pastor, do you think he would ever love me again?" some would ask. Getting enough comfort and hope, they leave refreshed. Some walk from house to house sharing and tearing their burdens into pieces until they are left with only a shred of the problem to carry. Though a more acceptable and reliable solution is what I would recommend, I wish men could do likewise, rather than live in a phoney state of normalcy till their situation degenerates into anomie.
Why a state of anomie? The man with an incurable love for his wife imagines an imminent loss of an individual around whom his whole life has been organised. He feels jealous of a possible rival who would make a mockery of him after seizing his much-treasured partner. He feels a low self-esteem and sees his later life as foreign and frightening. He would not want to live to be a laughing stock.
But mind you, no one would be able to see this decision boldly written on the face of a depressed man. And that is where the danger lies. His conditions in the house deteriorates, giving more feedback to the woman's belief that she had made the wrong choice. So what do we expect? From bad to worse, the situation grows till the man is sure the deterioration has reached a point of no return.
Then comes the D-day, which waited just for the last straw to break the camel's back. The husband kills himself but making sure his perceived rival also lives in pain. Or that he would never die whilst the one who pushed him into that situation stay around and enjoy life. The only way to achieve that therefore is to kill the woman first before he follows.
Unfortunately, it is these last "straws", like in the recent case where the woman was alleged to have told the man he was not handsome, that commentators get stuck to and miss the whole issue. Some even opined these men become afraid of justice and therefore try to kill themselves.
But if we believe that these frivolous statements and instances of squabbles are the causes of spousal killings, we may be doing ourselves the harm of keeping the solution always elusive.
Ebenezer! This is what I intend to do. To lay the background for an objective investigation into the causes of the domestic terrorism that has rocked the very foundation of our family system. What is more disturbing is the stand taken by some identifiable groups who are convinced that they are providing us with solutions. They advocate assertive behaviour for our mothers and wives at home without drawing the line where assertiveness gets to aggressiveness. Moreover, this blanket advocacy could runs the risk of destroying some marriages that have already drawn some harmonious compromises.
Whilst I would discourage women in general from being passive, my plea to all married couples is for them to take solace in this words of Apostle Paul to the church of Corinth: I Cori. 13:4-7;
"Love is patient, love is kind. It does not envy, it does not boast, it is not proud. It is not rude, it is not self-seeking, it is not easily angered, it keeps no record of wrongs. Love does not delight in evil but rejoice with the truth. It always protects, always trusts, always hopes, always perseveres."
I add that no one, either man or woman, should demand love as of right. We should all endeavour to earn it by placing ourselves second to our partners. We should all be careful of what we say against our loved ones in times of disagreement. Let us hurt no feelings. Let us not call the police because, ironically, he is not the peace officer in marriage. For us, the marriage counsellor's shrine is our filling station. We should not rush there for a gallon or two to patch up, only when we run out of fuel and our engines of love get stalled. Home page Views expressed by the author do not necessarily reflect those of Ghanaweb.