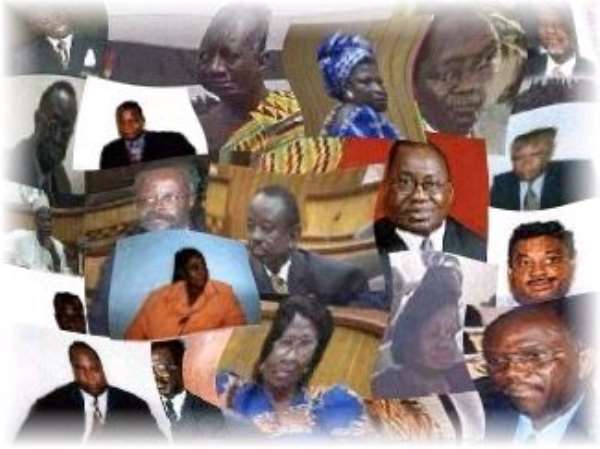 To say that Ghana faces a mountain of problems that require any Government's attention would be the understatement of the century. In fact, I do not envy the present administration one bit. They have a Herculean task ahead of them. But, they also have an unparalleled opportunity to make a big difference in the lives of the ordinary Ghanaian. To also say that the NPP Government has good intentions towards the nation would also be an understatement. But so also did Nkrumah's, Rawlings' and those in between. Good intentions alone may not be good enough. President Kufuor's Government is almost one and a half years old. In another one and a half year's time, every one's attention is going to be focused on the 2004 elections. Consequently, it is not too difficult to realize that this Government has very little time to show us that they really want to make a positive impact on the lives of the ordinary Ghanaian. This is why I am perturbed by the lack of vigorous economic activity in Ghana. Unless there is something in the pipeline soon that I am not aware of, I am not too encouraged by what I have seen so far in terms of the level of activity or movement at the economic front. Mind you, I am sympathetic to the NPP as a Party. I think it is better for those of us who belong to the Party to analyze, criticize and offer suggestions than wait for the Opposition to do so. In my humble opinion, so far, it has been all promises and no action. I think that one of the reasons why the Government seems to be achieving so little is that during the campaign leading to the elections, the Party promised Ghanaians the moon without knowing the extent to which the economy had been raped by their predecessors. On President Kufuor's State of the Nation address in Parliament about three month's ago, he promised to commence the construction of three major roads namely, Accra-Kumasi, Accra-Yamoransa and Afflao by the end of the year. It is hard enough to find the funds to do a good job on one road, so I wondered how we were going to be able to start work on three major roads all at the same time. I believe that Ghanaians will be happy to see work begin on one of them, so long as that one would be a world-class road. The consideration for the choice of a road would be economic or political but in either case, we want work to begin as soon as possible. We want to see Bulldozers and Heavy Earth Moving Equipment move into position before long.
In Kumasi recently, Dr. Nduom was reported to have indicated that the construction of the Accra-Kumasi road would begin soon and that it would be 2 or 3-lane road depending upon the availability of funds. My question is if in April we do not know whether the Accra-Kumasi road will be a two or three lane, how can we be certain that construction will start any time soon?
The backtracking on the national health insurance scheme also disappoints me. The programme will start before the end of the Party's first year in office instead of now. The party should act now on a few major projects instead of promising to do so many things. After all, how do you eat an elephant? A little at a time, isn't it? Ghanaians do understand the financial constraints placed on this administration. I am afraid that if major programmes like the construction of roads and the health insurance start towards the end of the first term, they will be seen as electioneering gimmicks. Ghanaians may not believe them, then.