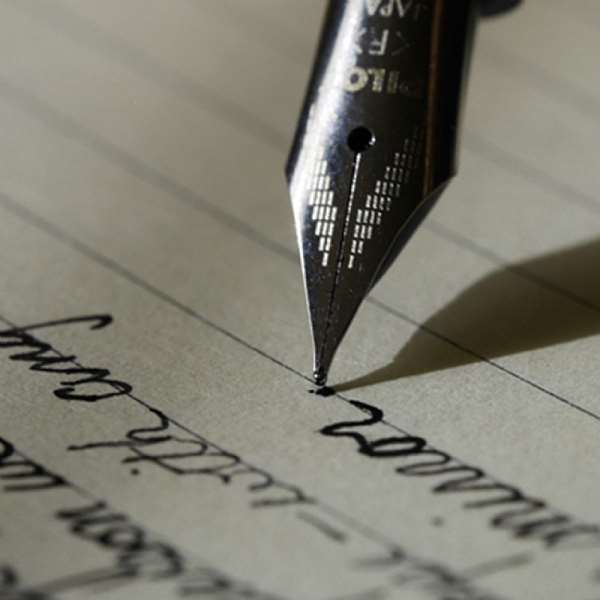 In Atlanta, Georgia, the head of the United States Center for Disease Control is a Ghanaian. In Houston, Texas, the Physician of the year 2000 for the entire Memorial Herman Hospital System is a Ghanaian. And those are the ones I know. Without a doubt, the list goes on and on.
Many of the 2.5 million Ghanaians living outside the shores of Ghana have done very well, and are entrenched in many strategically advantageous positions covering all facets of our daily lives. If these Ghanaians heed President Kufuor's call to look homeward to contribute to the rebuilding of our nation, they could bring along some seriously beneficial resources. That is why a government policy to facilitate such a return is critically needed.
While many of these Ghanaians are actual decision makers in their respective fields of companies, however, several thousands are merely individuals having good rapport with decision makers of major corporations. They may not be savvy in international business, but they could get the right persons to listen to the reasons why Ghana is a good place to invest.
Then there are those who are savvy in international business, but lack the direct rapport with senior executives of major corporations. Still, we are talking about Ghanaians living outside Ghana, who will do whatever is necessary to attract foreign business into Ghana. Unfortunately, many of these individuals continue to run into obstacles after obstacles.
For starters, the infamous Nigerian scam practices known as 419 have cast a cloud of suspicion on any African approaching corporate executives with ideas about investing in Africa. A business idea has to be fool proof and extremely profitable for any corporate executive to consider talking with an African he or she does not know.
When that happens, the business initiator now has to worry about how to approach the appropriate ministry. The search begins for who knows whom at what ministry. When a contact has finally been established, there is always the fear that the local contact would circumvent the original initiator of the business so as to deal directly with the foreign corporation.
In fact, one businessman told me in August 2000 how frustrated he was over the number of businesses he initiated to Ghana, and which were all botched up. In many of those cases, local civil servants flat out blocked progress because their cuts were not secured.
The good news is that the Minister of Private Sector Development, Honorable Kwamena Bartels, is all out to put an end to all that, and restore sanity around the execution of foreign business in Ghana. And a program that was submitted to him last month by a couple of Ghanaians living in the United States may go a long way to helping him achieve that objective.
The program, Foreign Business Implementation Program (FBIP), was first presented to the president in mid January. Following his direction, Jermaine Nkrumah of Houston, Texas, and Kwame Koduah or New Jersey presented the program to Honorable Kwamena Bartles in mid February.
This program will actually enhance the capability of the Ministry of Private Sector Development (MPSD) of initiating, implementing, and facilitating the process of bringing legitimate foreign businesses that will adhere to business and industrial regulations in Ghana. Many Ghanaians, in spite of the creation of a ministry specifically for the development of business, still harbor their entrenched opinion that working through the ministries still amounts to whom you know. In addition to allaying those opinions, the Foreign Business Implementation Program will: 1. Open opportunities for ordinary individuals who may not necessarily be Entrepreneurs, but who have important contacts with decision-makers, that can bring business to Ghana.
2. Help curb corruption by instituting standardized procedures that eliminates bottlenecks that are created by the whom-you-know-culture.
3. Take the guesswork out of rewards. In the past, uncertainty about rewards has discouraged many Ghanaians who were in position to initiate business into the country. Some were not sure whether they would be double-crossed or improper procedures may frustrate the investors they bring.
4. Reward efforts that ultimately yield result. This program must set a percentage-based commission for certified coordinators who bring foreign business to Ghana.
5. Increase the comfort level of potential investors who are suspicious of African swindlers.
6. Open the floodgates to both foreign and local business. Since the major motive in the private sector is profit maximization, this program aims at encouraging multi-national companies, and Ghanaian nationals both at home and abroad to expand their business interest by providing them with legitimate information on how to grow their business in Ghana.
7. Enhance cooperation among various ministries in a sense that the training and the Orientation process will be directed by the Ministry for Private Sector Development (MPSD) with input from all the ministries in a particular group.
8. In the final analysis, provide employment for the labor force with growth in the private sector, and allow competition in the various ministries or industries. The end result will be efficiency and proper management of resources since that is what it takes for any business to survive competition. Implementation – Application for Certification Many Ghanaians living abroad have acquired valuable skills, wealth, and above all, contacts with high-level business and political figures. While many of them have no business aspirations, their contacts may be vital in soliciting business aspirants to consider Ghana. Ghanaians in such positions can follow the following steps to become catalysts for foreign business in Ghana by going through the following certification program: 1. The Application process – Applications may be picked up from Ghana Embassies/missions, or be downloaded from the Website of the Ministry for Private Sector Development (MPSD) and other Ghana-related Websites. All applications shall be forwarded to MPSD along with non-refundable application fees.
2. The Evaluation process – The MPSD evaluates all applications using law enforcement authorities in the applicant's resident country to check criminal background. Additional selection criteria may be developed by the MPSD.
3. Invitation to training - Selected applicants shall be sent a letter of invitation to a one-week training and orientation administered by MPSD in Accra.
4. Certification - Final qualifying candidates shall be required to pay a fee for their certificates that are renewable every year, and head out to bring in business. Implementation - The Training Process By the time aspiring foreign business coordinators begin arriving in Accra for their training, the application fee and the stringent evaluation process would have weeded out some of the less serious candidates. As such, the MPSD can rely on the fact that it is dealing with candidates who are in to do serious business.
The proposed training process could proceed as follows:
Day One Registration, reception and orientation
Day two Candidates tour ministries and the capital to familiarize themselves with the proximity of their business, and take in the landscape of present Ghana respectively. Day Three The whole groups will participate in workshops of the four compulsory ministries, which are Ministry of Private Sector Development, Ministry of Finance, Ministry of Trade and Industry, and the Ministry of Foreign Affairs.
Day Four Group breaks out into four. One group studies the workings of the Land ministries, which are Mines, Energy, Lands and Forestry, and Agriculture. Another group studies the workings of the Internal ministries, which are Justice, Interior, Defense, Local Government, Manpower Development, and Roads and Transportation. A Third group studies the workings of the Social ministries, which are Information and Presidential Affairs, Tourism, Environment and Women's Affairs, Youth and Sports, Education and Rural Development, and Health. Then the fourth group studies the workings of the Technical ministries, which are Communication, Science and Technology, Works and Housing. Day Five Group training continues with possible visits to relating sites with natural resources or areas with similar infrastructure that investors may deem interesting.
Day Six Final Examination following brief questionnaires and evaluation reports about the certification program. Day Seven Graduation and Certification ceremony readies Foreign Business Coordinators. This will authenticate participants to commence business. The essence of categorizing the training is to allow specialization of a field. For example, if all a candidate wants to do is solicit business in the Agricultural sector, he or she should not be forced to study the workings of all the ministries in order to be certified.
Also, since the training sessions will be held quarterly, candidates aspiring to be certified in all four groups can begin work after their first certification while pursuing the remaining three at a later time. Conclusion The swindling scheme popularly known as "419" practiced mostly by Nigerians has brought a cloud of suspicion over the foreign business solicitation environment so much so that legitimate efforts are still met with suspicion. One Executive remarked: "Yeah, yeah, every African knows his president personally – we know that." Imagine doing business in such an environment. This proposed program, if well implemented and communicated into the corporate world, would serve to eliminate most of the suspicion. The certificates issued must be authenticated with serial numbers, and must be difficult to duplicate. Also, every Ghanaian mission will be furnished with the names and information about all the certified operatives. This will enable confirmation by suspicious executives or foster confidence in investors that they are dealing with legitimate parties.
Another important feature of this program is the establishment of a clear commission system to eliminate corruption as well as the guesswork on compensation. The commission system will also serve as an incentive for more aggressive pursuit of foreign business.
In light of all these procedures, the overall goal of improving upon the private sector via an effective investment program should not be overlooked. That is the pivot on which the wheel of the Ghanaian economic growth and prosperity rotate.