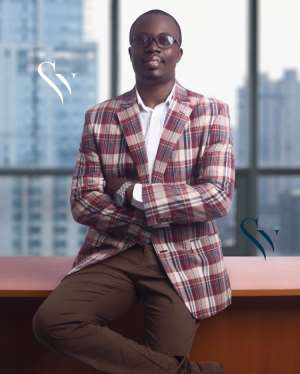 Ghana's strength as a hub for business investment stems from its resilience to be a development model in sub-Sahara Africa. This is evident from being the first African country to gain independence on 6th March 1957 and a republic on 1st July 1960 from the British in the sub-Sahara through Osagyego Dr. Kwame Nkrumah and other liberation fighters. And this had a ripple effect across the continent. In addition, he laid an outstanding sustainable development implementation plan in education, health, industrialization, agriculture, etc.
As a result, Ghana is cliché as the black star and gateway to Africa. Ghana took its name from the resourceful ancient "Ghana Empire" to drum home the essence of its roots.
Ghana is endowed with many natural resources from cocoa, which we know the beans to be the world's finest, diamond, timber, etc., but gained its colonial name Gold Coast from the enormous gold deposits when the Portuguese got here. In addition, Ghana generates a part of its power source from the Volta Lake, the third-largest man-made in the world with a water volume of 148 cubic KM and the world's largest reservoir with a surface area of 8.503 sq km. Ghana, through the Volta River Authority, produces 1,020MW of Ghana's energy sources. According to United Nations Data, Ghana's population is around 31,072,940, with a median age of 21.5 and an urban population of 17,625,567, which are subject to change when the national census in July 2021 is finalized.
There is the various reason for any investor or business to venture in doing business in Ghana. Still, I will consider these in 5 themes: governance and democracy, economic business stimulators, trade, the culture, and Professional & skill resources available.
Governance & Democracy
Since Ghane ushered itself into the fourth republic in 1992, it has never turned back, and it has become a beacon of stable governance and a shinning democracy in Africa. Power has changed hands four times through the ballot box of eight separate elections amidst two electoral petitions at the supreme court. Yet, as we speak, Ghana has a hung parliament which is quite rare in Africa with stability and peace. Moreover, many electoral-related violence and wars in Africa do not come close to the cliff Ghana's election 2020 climber. Still, again, Ghana emerged as the winner with a hung parliament.
Ghana operates within three arms of government, namely the executive headed by the president, the Judiciary headed by a chief justice, and the legislature led by a parliament speaker. Not forgetting a vibrant media as the fourth estate of the realm. Business setups that need parliamentary approval for tax waivers with the right approach can experience that. Ghana has got one of the best judicial systems on the continent, where they have adjudicated cases that went against the government. There is an electronic justice system that allows an automated serving of court process with speed and ease. Moreover, business laws in Ghana encapsulate international laws that also emboldens business with legal challenges to seek redress in international courts. Therefore, governance and democracy that produce sustained peace and tranquility is a high metric for Ghana to consider when seeking to invest there.
Hospitable accommodation spirit and culture
"Akwaaba," which means welcome in Twi, one of Ghana's dialects, is just not literal but a message of the heart. For this reason, in the West African subregion, a lot more of other sister nationals sojourns in Ghana for varied purposes and feels comfortable. On a lighter note, we have beaten our Nigerian neighbors to the Jollof "beef" competitions globally. You cannot go wrong with Ghanaian Jollof, fufu with chicken/goat light soup, banku, and tilapia.
Several global reports on migrants' behavior and comportment have praised Ghanaians in the diaspora for their ability to play by the rules and laws of their hosting nations. This does not come out as a surprise because it is one of the signature identities of Ghanaians. Moreover, the cliché "Ghanaian hospitality" and "accommodating spirit" is never a fluke to make investors feel comfortable and at home to do their businesses effectively. In the culture also lies the fantastic and assorted local food to make do with aside from many eateries that produce continental dishes. Moreover, Ghana's hospitable spirit and security got ghana to rank as the 3rd peaceful country in Africa according to the 2020 Peace Index.
Economic Indices
According to various economical indices, Ghana has been rated the 3rd fastest economy in Africa, which is actually not the first time. It is an economy growing by 4% even when the world has not come out from the devastating impact of COVID-19. This is because Ghana has put in place the mechanism that supports the incorporation of business with effectiveness. At the point of business registration done online, there is the automatic generation of Tax Identification Number (TIN), Business Operating permit application, and SSNIT (social security). Tax filing has also gone online to eliminate the challenge of mobility to visit Ghana Revenu Authority offices.
Considering the global economic trends, the Ghana government introduced an income tax rebate of 30% for companies in education, hotels, travel & tours, restaurants, arts, and entertainment for the second, third and fourth quarters of 2021. In addition, there was a suspension of quarterly income tax installment payments for the second, third and fourth quarters of 2021 for small businesses using the income tax stamp system. However, the vehicular and transport companies were not left out on suspension and extension of the interest waiver as an incentive for early payment of accumulated tax arrears. These tax innovations are to support businesses to thrive and grow to support job creation and employment.
In agriculture, cash crop and livestock farming companies enjoy five years tax exemption, zero percent import duty on heavy mechanization types of equipment. In addition, the Ghana Free Zones Authority and Ghana Investment Promotion Center provide 10 years income tax exemption for agro-processing companies who registers with them.
Trade and allied supports system
Ghana is currently headquarters to the Africa Continental Free Trade Area – AfCFTA coupled with an innovative Free Zones Authority and Investment Promotion Center positions the country for business opportunities within the continent and the rest of the world. In addition, the modernized award-winning Terminal 3 at the Kotoka International Airpot and the two facelifted harbors opens Ghana to the Economic Community of West African States (ECOWAS) for ease of transport of people and goods. As a result, Ghana has 100% foreign business ownership aside from the partnership and local content policies.
Ghana Stock Exchange and banking sector have received some level of confidence and boost to support business towards growth and development.
There is a growing technological support system for businesses to capitalize on for their smooth operations. For example, with its internet speed of 53.28 Mbps, Ghana led the entire continent and rated 79th globally. In addition, there are about 41.69 million mobile connections, according to data reportal, with 8.2 million social media users and 15.70 million internet users.
Some Sectors for Investment
Ghana is endowed with several resources that position it as a power house for investment aside from the earlier areas that stimulate and support businesses.
Agriculture & agro-processing: The world bank valued this sector in 2019 to the tune of $11.5 billion, and it contributes 17.5 % of ghana's GDP. Aside from the green gold 'cocoa", shea nut and cashew nut raked into the economy $90 million and $378million in 2018, according to GEPA ( Ghana Export Promotion Authority)
Recreation & Tourism: Increased investments in the recreational and tourism sector widen it more open to investment within a healthy competitive environment. Ghana is noted for its historical events, rich culture, tradition, and vast and strategic unexplored tourist destinations. In 2018, this sector was the fourth contributor to the GDP by 5.5 percent in revenue of $3.54 billion.
Oil & Gas: Ghana's oil and gas sector has grown exponentially since the first discovery in high quantities in 2017 after over two decades of exploration by GNPC ( Ghana National Petroleum Corporation). This growth has opened a wide array of businesses and opportunities in the supply and demand sector chain; in 2019, $ 937.7 million worth of oil was lifted in Ghana. The Ministry of Energy oversees this sector with three other agencies, namely, Petroleum Commission, GNPC, and National Petroleum Authority.
Mining & Mineral Processing: Ghana is a hub for varied mineral resources, from gold, bauxite, iron ore, diamond, manganese, etc. It is for the gold deposits that the earlier Europeans named Ghana " Gold Coast." In 2018, the country surpassed South Africa in gold production by producing 4.8 million ounces, but in 2019 mining and quarrying contributed $4.2 billion to the GDP.
Manufacturing: this sector is 92% of industry establishments in Ghana, according to GIPC, which contributed about GHC19,195 million (10.44%) to the GDP and a growth of 6.3 percent.
Other sectors for investments are ICT & Fintech, Financial service, Energy & Renewable energy, Health, Education, Property development, Transport infrastructure, etc.
Ghana's strategic positioning for business and trade investment cannot be over-emphasized from its track record on shining governance and democratic credentials, judicial system, economics indices, trade policies, and integrated support business development ecosystem.
Scofray Nana Yaw Yeboah
Transformational Coach | Corporate Certified Professional Trainer | Lead Consultant for Zoweh Global Consult
Contact: +233243-285-932, email: [email protected]