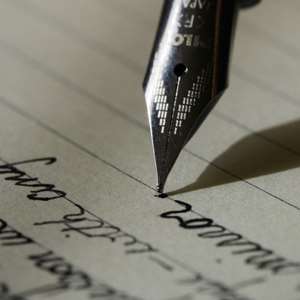 Sometimes truth is unpalatable. Perhaps that is why many of us Akyems don't like to hear what follows, below, but it is the truth - and the time has now come for it to be spoken boldly and loudly: so that Posterity does not tar all of us with the same figurative-brush-of-shame. No. No. No. Yen, enma, Okyenman ensei da. Full stop. Case closed.
As it happens, I have Osiem royal ancestral-heritage, but was born in Kwadaso, in Greater Kumasi - and have cousins who are Asantes. A distinctive feature of life in Asanteman, is the ingrained belief, amongst its traditional leadership, in peaceful coexistence, of all Ghanaians, across the Ashanti Region.
Over the decades, it has made Asanteman prosperous and peaceful. No Chief in the Ashanti Region, will thus condone the forceful dispossession of farmlands (some legally registered as far back as the British colonial era), for the illegal sandwinning business, now flourishing in parts of the Eastern Region (in areas such as Teacher Mante, Kyekyewre, a Mensahkrom, Asuboi, Suhum, to mention a few), and try to justify such egregiousness, on the basis that the dispossessed lands, forcefully taken over, belong to non-Ashantis. Never.
The Asantehene would destool any such Chief, swiftly, for harming his own grandchildren (whose ancestral-origins lie in other parts of our one nation, the Republic of Ghana), and order an immediate halt, to the disgraceful lawlessness dressed up as Asante nationalism, to hide unacceptable naked-tribalism, in a Ghana in which no tribe is inferior or superior to another. Is the Okyenhene's Adabraka Palace, in Accra, Akyem Abuakwa territory, conquered in some ancient battle against
Ga Dangbes, anaaaa, sebi-sebi?
The question we must all ponder over is: Why is such inclusive-leadership, missing, in present-day Okyenman, in which xenophobic-injustice, is causing a spike in violence and lawlessness - most of it caused by well-connected ruthless-sandwinning-entrepreneurs, prepared to resort to murdering those who stand in their way, in the ends they seek?
Nothing can justify such abominations in a unitary African nation-state that is a constitutional democracy in which all citizens are equal before the law. It is totally unacceptable and no one who wants our homeland Ghana to remain peaceful and stable must justify it. Period.
That is why there are now many fair-minded and independent-minded Ghanaian patriots, who are questioning the loud silence, in the matter, emanating from Ofori Panin Fie - which they feel ought to move to stop the outrage. Now. Today, not tomorrow.
Speaking personally, my humble view (on the sad state of affairs being witnessed by millions across Ghana, through harrowing news reports on their television screens), is that we are a civilised people, Akyems - not sodden barbarians: and that, consequently, we must not allow unjustifiable private-greed, cloaked as Akyem-patriotism, to justify the current monstrous-impunity causing tens of thousands of smallholder farming families untold-misery. Enough is enough. The government led by President Akufo-Addo, himself an Akyenman royal, must end the abomination now going on in parts of Akyem Abuakwa. Haaba.
By Kofi Thompson