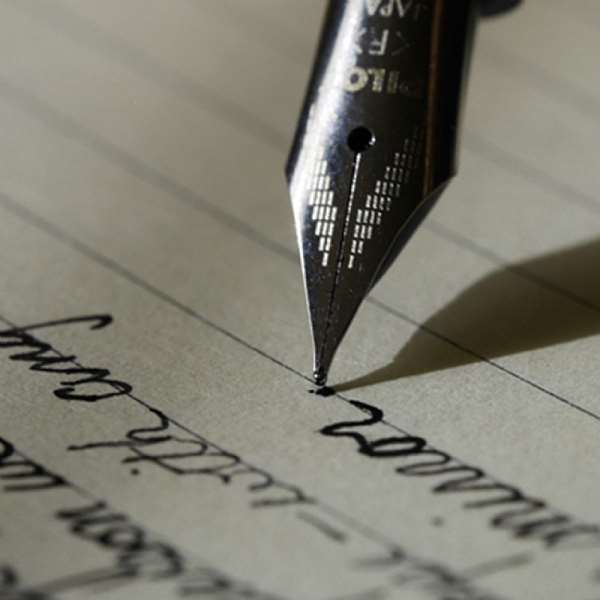 I have been following the activities of the Mayor of Kumasi, Mr. Maxwell Jumah, since his assumption of office. Mr. Jumah is indeed setting an example that the national government might do well to emulate. These efforts take rather little and hardly any money to accomplish.
That example is this: In politics, you cannot eliminate poverty entirely; but a leader can provide certain policies that rid the people of some of the rather suffocating nuisances in their daily lives. Even a mere announcement of pending projects send people into delirium.
Since his assumption to power, Maxwell Jumah, a.k.a Kofi Ghana is proving that he can back up his words with deeds.
Among some of the nuisances to public good that he has eliminated or embarked upon are:
Ridding the city center of the suffocating number of cars that are parked daily. This policy has the potential of increasing business activity in the area; as well as providing a healthy break for pedestrians. An alternative parking has been provided. It is a revolutionary policy that naturally elicited opposition but people are gradually beginning to understand the benefits of the policy.
The Kumasi Mayor has also just presented the Police with a brand new car to assist in combating crime in the Kumasi business district. Democracy without security means nothing. And the mayor understands that! Of course, one may whine about what can one car do! Well, it is a good beginning; and supplements what the national government has just provided to the Police.
Beyond that, the mayor encouraged businesses to assist the police in their crime fighting effort. Knowing Kumasi businessmen, as I do; it won't be long before we read of their assistance to the police.
The Mayor wants to plant trees to return Kumasi to her accolade as the Garden City of West Africa.. He has in connection with this, made it an offence to throw refuse about. That will be a major departure of the Ghanaian practice whereby littering is taken as a pastime. To forestall a scenario which contributes to the perennial flooding of Accra, Mr. Jumah has embarked on city-wide debris that chocke city gutters, in order to facilitate the smooth flow of rain water through vents and gutters. In addition, the mayor just instituted street sweeping by automated sweeping cars to supplement manual street cleabers! Kumasi is now the only city in Ghana to have such a program.
Another important project has to do with trash and refuse collection. For a city that had a sanitation policy of burning its refuse from the 1680's through the entire pre-colonial era (part of Okomfo Anokye's 77 laws ), mounting refuse in Kumasi was not only an eyesore and health hazard; but leaving refuse uncollected for periods of time contravened the Asante spirit as enunciated by Opemsuo Osei Tutu I and Okomfo Anokye Kotobre!
Anyone who called relatives in Kumasi during the X'mas holidays was inundated with chants of "Kumasi Aye Fe" or Kumasi looks beautiful, thanks to the mayor. The brouhaha was about Maxwell Jumah placing huge lights throughout the city. It will not be long before the mayor starts a festive practice of lighting a Christmas Tree publicly in Oseikrom!!
Apart from these policies that bring immediate relief to people without really costing the city much money, the mayor has announced that the city will tear down the huge Kumasi Central Market built in 1936, to make room for an ultra-modern market. He has already started negotiations for international financing. The market will pay itself off in a New York minute from tolls and taxes paid by traders. Altenatively, the mayor must upgrade markets such as those at Bantama, Amakom, Asafo, Asawase; Kwadaso, etc., to take in the displaced sellers during the construction.
In education, the mayor has announced a partnership with the regional offices of the Ministry of Education to assist the latter with computers in city schools.
There is no question that the problems facing Kumasi are numerous. However, with proper management; sound policies; and the support of the people; Kumasi will reap the benefits in a matter of years.
Maxwell Jumah reminds me of the tenure of another great Kumasi mayor the late James Owusu (Akyaa Villa) who held fort during the Nkrumah era. Indeed, president Nkrumah was so impressed by James Owusus's administration in Kumasi so that, when Queen Elizabeth announced her visit to Ghana in 1960, Nkrumah detailed James Owusu to the Accra City Council for one month in order to assist with the plan to 'beautify Accra" (and that is a Ghana History remembered!) Prior to the Queen's visit.
It is my fervent hope that other local administrators will emulate the good example of Mayor of Kumasi Maxwell Jumah.
Let me suggest here, that I will hate for some of you to see Kumasi resurrected to its former status; and then naivley conclude that "Kuffour has developed" Kumasi to the exclusion of other cities! When in fact, it was Maxwell Jumah's wisdom, sagacity, management, and vision that turned the great Oseikrom around.
One area where Maxwell Jumah has to consider is this: What are the boundaries of Kumasi. A major problem in Ghana today is that, with the expansion of our major cities due to a building boom fueled largely by the Ghanaian diaspora, cities are extending without the authorities actually deciding where they begin and end. When someone building a house near Winneba considers himself living in Accra, then we've gone too far! The same as say living in Trede and considering you live in Kumasi; or Nsuatre and believing you live in Sunyani!
All what I am saying is that city limits need to be demarcated to better have an effective revenue collection and provision of services. Without proper demarcation, effective running of city services are imperilled. Furthermore, when city expansion is allowed to swallow other local jurisdictions, municipal government weakens. I hope Maxwell Jumah takes note of this so that he does not find himself extending his powers to Nkawie, Asonomaso; and Fumasua! The government must encourage the establishment of local administrations; as the District Assemblies were supposed to do.
When all is said and done, Maxwell Jumah is doing a great job in Kumasi. He is an excellent example of an ex-diasporan who gives all of us a good name. Mr. Maxwell Jumah is proving that in politics, one can accomplish much with very little. And I say that not because Maxwell Jumah used to be a Say It Loud afficionado!!!