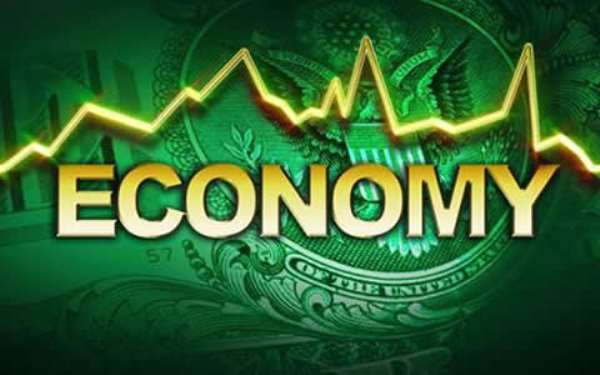 SOMETIMES, it is difficult to comprehend that all humans live on a single planet; that we are all equipped with brains that enable us to imagine the troubles that our fellow humans are confronted with; and that we all applaud the efforts humans are making, at great expense, to acquaint themselves with the conditions on extra-terrestrial bodies, such as Mars and the Moon.
And then we come to a puzzling question: why are those best-placed to assist hard-pressed peoples on earth, because of the superior knowledge science has brought to them, manage, nevertheless, to close their eyes and ears to the plight of those turned homeless and penniless, by natural disasters? How can anyone with sense enough to comprehend the mathematics of defying the earth's gravity and going elsewhere in the solar system, fail to understand that the victims of an earthquake are the sitting ducks of forces no-one can control and need every help their luckier co-habitants of the earth can provide?
It's not as if the victims do not use simple words to convey to everyone, what they've been, or are going through. On 14 August 14, 2021, an earthquake that measured 7.2 don the Richter scale, struck the island of Haiti. It was centred near Petit Troup de Nippes, approximately 78 miles to the west of the capital city, Port-au-Prince. It released approximately twice as much energy as a 7.0 earthquake that affected the country eleven years earlier (that's, in 2010).
Both earthquakes occurred on the same fault line, but the 2010 earthquake occurred nearer to the capital – about 15 miles west of Port-au-Prince. A resident of Haiti, surveying the damage caused by the second earthquake (even as he reminded the media that many of the 2010 disaster's victims had still not been able to receive relief from that earthquake's effects, asked: "What are we going to do now? We don't have any resources!"
Some of the people without "any resources", have been walking – from "neighbouring countries" (such as Brazil and Chile) which they somehow managed to reach from Haiti. They have been walkingtowards Mexico, in the hope of being able to move from there to the United States. Mexico is key to their efforts to reach America. But the US authorities are being extremely tough on those refugees who manage to get near US border crossings, or enter US border towns.
At one camp for refugees sited in a border town, a man told reporters: "There are people here who have been walking since May . We arrived nearly dead. If they aren't going to accept more people ... perhaps Canada will lend a hand? Or Mexico? Everyone is coming back to Mexico to see if the Mexican President can lend a hand." This particular refugee had somehow managed to reach the southern bank of the Rio Grande, after leaving a refugee encampment established near what has become a notorious site near an international bridge.
The humanitarian needs in Texas remain "urgent" (reported the El Paso Times) because the Biden administration in the US is continuing to implement a "six-point strategy" that includes providing some assistance to those camped on the U.S. side of the river and deterring others from crossing, to the US by ramping up expulsion flights from US territory to Haiti.
The US Homeland Security Secretary, Alejandro N. Mayorkas, told the media that the administration is distributing food and water in the makeshift camp and is setting up portable toilets in Del Rio, Texas. At the same time, his department was also working "to process and move up to 3,000 people per day". Most would be expelled back to Haiti, or to what he described as "other "destinations in the western hemisphere". His Government is doing this under a public health law known as "Title 42."
"If you come to the United States illegally, you will be returned," Mayorkas emphasised. "Your journey will not succeed, and you will be endangering your life and your family's lives. This administration is committed to developing safe, orderly and humane pathways to migration, but this is not the way to do it."
The El Paso Timesreported that "Images and video footage of Border Patrol agents on horseback, chasing down Haitian migrants as they tried to reach the U.S", had "outraged immigrant advocates. White House spokeswoman Jen Psaki called the images "horrific." "I don't think anyone seeing that footage would think it was acceptable or appropriate," Psaki told reporters. But she didn't specify that the practice had been stopped.
The 2Title 42" public health law allows U.S. immigration authorities to quickly return migrants to Mexico, or their country of origin, regardless of whether they intend to claim asylum or other relief. Some supporters of President Joe Biden are critical of the policy, not least because it was the Trump administration that invoked "Title 42" as a tool of border security at the start of the COVID-19 pandemic. That's why some Americans, particularly those who voted for Democrat, find it seems inconceivable that the Biden administration should want to continue using that "obnoxious" authority. But despite the repugnance felt by some Democrats, Homeland Security Secretary Mayorkas revealed that he expected "one to three expulsion flights to Haiti daily in coming weeks.
"It's a humanitarian crisis," noted Alex Deslume, chairman of the National Haitian American Elected Official Network, based in Orlando, Florida. He was commenting on the fact that the pattern of migration that led the Haitians to Del Rio, Texas, has been years in the making. Thousands of Haitians left their country years ago to work (as noted earlier) in Brazil and Chile. But when each of those countries faced economic downturns, and political winds shifted and many Haitians either lost their jobs or found they were no longer welcome. And they began heading north. When natural disasters occur, the outflow inevitably increases.
In many cases, the Haitians travelled by bus and foot in a months-long journey to Mexico,a country which, for a time (before the pandemic) offered Haitians asylum, travel permits and work opportunities. All that has changed now.
After the White House changed hands, Haitians began attempting to cross the U.S.-Mexico border, hoping to find a return of the traditional asylum system or other refuge.
"Policies at the border have been quite different sector to sector and often seem somewhat random," said Doris Meissner, director of the U.S. Immigration Policy Program at the non-partisan Migration Policy Institute in Washington, D.C.. "Some people have been able to get in and that feeds the belief that it is worth trying."
"I think that what we are seeing from the administration ... sending people back to a country where they haven't lived for 10-plus years, is really, really a strong statement," she said.
Many Haitians would applaud her recognition of the reality they face on a daily basis.