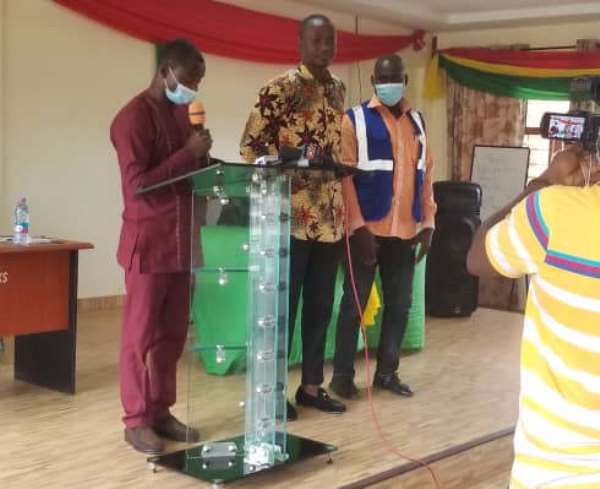 The President's nominee for Amansie South District, Hon Clement Opoku Gyamfi has gained 89.2% endorsement from the Assembly members.
The confirmation as the DCE was held on Friday, Sep 24, 2021 at the assembly hall of the District declared by Mr Eric Anane.
He pulled 33 voted yes to represent 89.2%.
Four people voted No representing 10.8% of the total vote cast of 37.
Speaking after the election, Hon DCE expressed his appreciation for the massive endorsement.
"I pledged to continue the good I started in my first tenure of office as DCE and I will bring the development that was choked back for Amansie South electorates to enjoy the better agenda program," he stated.
He thanked the President for retaining him and NPP executives for the trust they reposed in him to serve the good people of Amansie South District for the second term.
Hon Clement Opoku Gyamfi added that his confirmation is a continuation of the developmental agenda of the area and strong lobbying skills for more developmental projects.
According to the Deputy Minister of Agriculture, Hon Yaw Addo Frimpong who graced the election occasions urge the Assemblymembers whether voted for him or not must rally behind him to succeed.
He entreated all the residents especially the assembly members to be united.