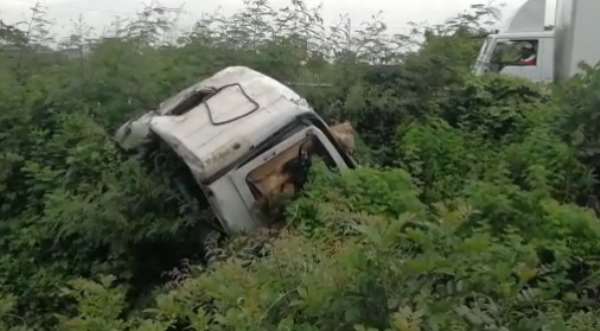 A driver of a trailer with registration number GN 3161-09, is feared dead.
This was after the trailer skidded off the road into a ditch on the Tema Motorway.
The driver's mate is said to be battling for his life at the Tema General Hospital.
The accident reportedly occurred around 10:00 pm on Friday.
The trailer, which was carrying crates of empty beer bottles, landed in a major storm drain near the Adjei Kojo underpass on the motorway.
The Tema Motorway is notorious for road accidents almost on a weekly basis.
Many have blamed these accidents on the deteriorated nature of the road, whereas others have blamed it on reckless driving.
---citinews