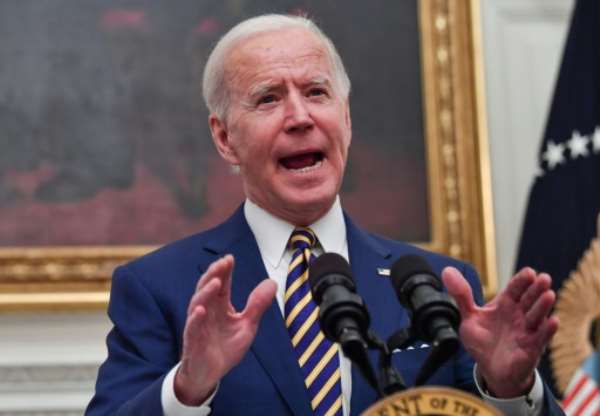 Shortly after former Vice-President Joseph Robinette Biden, Jr., roundly and seismically defeated his main challenger and most formidable political opponent and extant presidential incumbent, Mr. Donald John Trump, in the 2020 US Presidential Election, my wife vividly recalled our 15-year-old son, Nana Kwame Okoampa-Ahoofe, III, telling her that in spite of the fact that the long-retired United States' Senator was an astute and very progressive politician and a first-rate statesman, that President-Elect Joe Biden was highly unlikely to go down the annals of the American Presidency as a standout or distinguished leader. For Nana Kwame, as his mother fondly and affectionately calls him – I prefer to call him "My Daddy" or "Me Daddy" – Mr. Trump had wreaked so much irreparable havoc on all fronts of American life and political culture that it would take at least 8 years in office, or twice as long as Mr. Trump was in the White House, to bring the United States back to the relatively optimal level at which Mr. Biden's former immediate boss, to wit, President Barack Hussein Obama, left off.
One such front where President Biden is highly unlikely to endear himself to most non-mainstream or America's ethnic minority is in the area of immigration, especially vis-à-vis the seemingly uncontrollable influx of immigrants from Latin America and the Caribbean through the United States' border with Mexico. As President, the third-generation German American real-estate businessman had taken the most extreme measures to restrict the admittedly heavy influx of Latin Americans into the United States across the Mexican border to the south. Among such measures was to launch a sustained toxic propaganda blitz in which the half-Scottish second-generation Mr. Trump virulently accused Mexican male immigrants and migrant workers of being congenital rapists and murderers, without exception, who needed to be permanently kept out of American society. Indeed, as he brusquely and brazenly declared at the time, the newly elected President Trump had exclusive preference for the influx of the United States of America by European immigrants, especially immigrants and migrants from such Nordic Countries as Norway, Denmark and Sweden. He would publicly and fascistically label Caribbean and non-White immigrants from Third-World countries, particularly from the African Continent, as wretched denizens of "Shithole Countries."
Of course, events from the January 6, 2021, apocalyptic swamping and vandalizing of the United States' Capitol, that houses the bicameral Congress and the Senate, during which troglodytic event specially sponsored fanatical supporters of a democratically ousted Mr. Trump criminally and treasonously attempted to literally annul the legally certified results of the 2020 US Presidential Election, eloquently testifies to the fact that while he may, indeed, not have himself been born in a "Shithole Country," Mr. Trump definitely behaves like the denizen of a Shithole Country. Then also, as President, a tax-evading Mr. Trump had attempted to build a 3,000-mile wall on the border between the United States and Mexico at the expense of hardworking American taxpayers and at a cost deemed to be prohibitive by the overwhelming majority of American citizens and ultimately counterproductive to the ideological tenets of the foundation of the United States of America by the members of the United States' Congress, as this bicameral legislative assembly is routinely called.
Now, with the tragic assassination of Haiti's President, Monsieur Jovenel Moise, on July 7, 2021, and the recent catastrophic rocking of that country by a devastating earthquake, the second of its kind in a little over 10 years, there has occurred a heavy mass up of Haitian refugees and asylum seekers at the Mexican border. The Biden Administration has already announced that it intends to repatriate most of these Haitian refugees and asylum seekers by flying them back to their country's capital of Port-au-Prince beginning this Sunday, Sept. 19, 2021, that is, as of this writing. This is partly deemed as a necessary political move aimed at heading off any possibility of an eruption of a political propaganda spiel from the electoral base of Trump supporters, largely among the rank-and-file membership of the Republican Party. But, of course, this is highly unlikely to deter more Haitians from besieging or swamping the Mexican border with the United States, as these desperate Haitian refugees and asylum seekers find themselves caught between the proverbial rock and a hard place. For the Haitian earthquake struck about the same time that the Biden Administration was in the hectic process of evacuating US citizens and their Afghan allies from Kabul, in the shadow of the Taliban government that had retaken the reins of governance of that country which it lost to the Post-911 American invaders in 2001. This hastily arranged evacuation was, of course, another one of the many politically parochial nation-wrecking policies of Donald Trump.
Now, what all this means is that not enough relief and emergency aid was channeled towards the victims of the southern Haitian earthquake. Which is also why these Haitian immigrants may have every reason to believe that they are far better off being pushed back and even savagely whipped and shot at by horse-riding US immigration guards and border-patrol police officers and soldiers than voluntarily going back home to endure a hopeless socioeconomic dilemma back home (See "Haitians on Texas Border Undeterred by US Plan to Expel Them" Associated Press [AP] 9/19/21).
*Visit my blog at: KwameOkoampaAhoofeJr
By Kwame Okoampa-Ahoofe, Jr., PhD
English Department, SUNY-Nassau
Garden City, New York
Sept. 19, 2021
E-mail: [email protected]