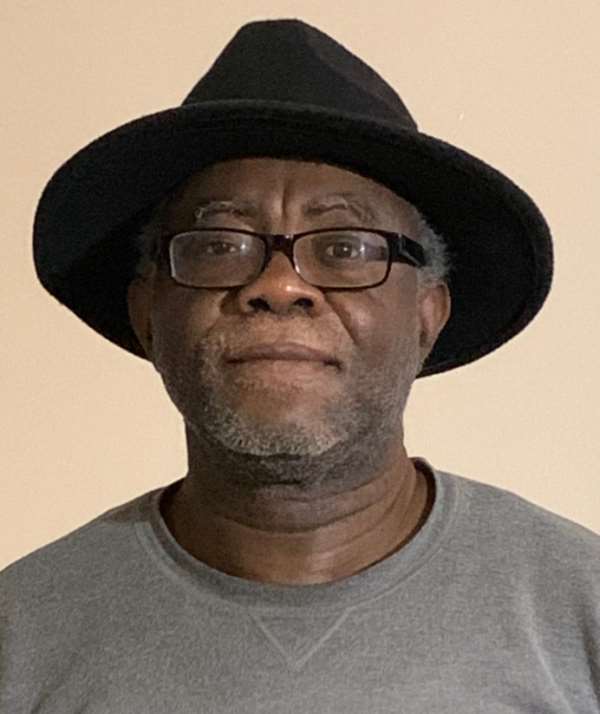 It was the undying dream of postcolonial Ghana's most ambitious and idealistic leader, namely, President Kofi Nwia Kwame Nkrumah, formerly known as Mr. Francis Kwame Nkrumah. Which readily tells me that Nkrumah's eldest son, Dr. Francis Nkrumah, is perhaps Kwame Nkrumah Junior. And gee, is the long-retired Korle-Bu Teaching Hospital pediatrician the spitting image of his legendary and immortalized father. You see, you cannot really talk about or discuss the seismic and historical question of a common West African monetary currency without also thinking about the man who most fiercely fought for the organic unification of the African Continent. But, of course, I sincerely don't believe in this melodramatic idea that, somehow, Nkrumah was way ahead of his time or ahead of the members of his generation and the generation immediately before him, such as the legendary and putative Doyen of Gold Coast and Modern Ghanaian Politics.
You see, fundamentally speaking, both Mr. Kwame Nkrumah and Dr. Joseph (Nana Kwame Kyeretwie) Boakye-Danquah thought the same things about the collective destiny of global Africans, except that Danquah was more pragmatic and realistic and more in tune with the proverbial temper of times. In my intellectual biography of the man, "Dr. J B Danquah: Architect of Modern Ghana" (iUniverse.com, 2005, I pointed out the fact that the ideological relationship between Dr. Danquah and his sometime protégé strikingly mirrored that which existed between the younger Dr. William Edward Burghart (WEB) Dubois and Mr. Booker Taliafero Washington. However, unlike their Continental African counterparts, in the case of Messrs. Danquah and Nkrumah, it was inescapably the significantly older Dr. Danquah who could be aptly said to have succeeded the Haitian American Dr. DuBois who was roughly about the same age as Dr. Danquah's father, namely, Okyerema Nana Yaw Boakye. But, of course, Dr. DuBois was the Grand Mentor of the legendary and proverbial "African Show Boy," even as Drs. DuBois and Danquah maintained a mutually respectful relationship, with the much older Dr. DuBois playing the role of a venerated avuncular figure to Dr. Danquah.
Talentwise, these two intellectual giants mirrored one another. So, for me, personally, it is absolutely no coincidence that the mortal remains of both men would be interred in the same country. But, of course, I still have my doubts about this European Union (EU) copycat "ECO" currency proposition, knowing the indescribable level of corruption and industrial and cultural lethargy that prevails in the entire West-African Subregion. I have some appreciation of the philosophical theory behind the "Economies of Scale" concept that well appears to motivate this rather ambitious push for a common regional currency, in much the same way that I would be disconsolately perplexed, if the common ECOWAS currency, scheduled to take off in 2027, occurred under the watch of the Ghana Taliban, otherwise known as the payola-addicted nation-wreckers of that morally and industrially regressive political juggernaut ironically named the National Democratic Congress (NDC).
You see, any nation hell-bent on attaining the coveted status of an Upper-Middle-Income Economy cannot wisely and soundly synergize with a team of politically and morally reprobate and pathologically unconscionable robber-barons who think and suppose that the best national development practice is to literally liquidate the seminal industrial foundations of an emergent democracy in the name of "revolution." In other words, what we are really talking about here is "devolution," that is, the complete breakdown of creative and responsible leadership. You see, a leadership that envisages fee-free access to public education as a constitutional act of heinous criminality can only contribute to the steady and eternal downward spiral of the proposed ECO currency. I have already written and published reams of articles earnestly pleading that some optimal minimum of economic and cultural standards be established well ahead of the official takeoff of the ECO launch.
Mere monetary currency unification of the West African Subregion will not automatically translate into any significant or massive economic development. That aspect of our livelihood is inextricably interlinked with creative and progressive leadership of the sort that is globally and continentally associated with Ghana's President Addo Dankwa Akufo-Addo. We need more Akufo-Addo's in our part of the world to make a seismic heck of a difference, trust me.
*Visit my blog at: KwameOkoampaAhoofeJr
By Kwame Okoampa-Ahoofe, Jr. PhD
English Department, SUNY-Nassau
Garden City, New York
August 29, 2021
E-mail: [email protected]