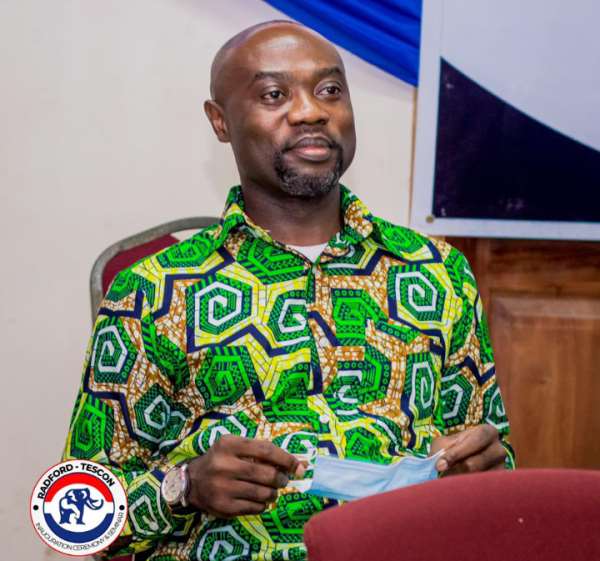 Mr. Armstrong Agyei Kwakye alias 'Satchmo' has sent his congratulatory message to all MMDCEs nominees pending approval in the second term of President Akufo-Addo.
He however appealed to the failed MMDCEs aspirants to remain calm and supportive to the President and the party.
In his message, he said, "I wish to congratulate the President newly appointed MMDCE's nominees in the sixteen region's of the country and wish them the very best of luck as they await their confirmation.
"The role assigned to you is to help grow the local economies, which are expected to translate into better governance and provide basic amenities to the people of this country. To those who have not been appointed should continue to support the party and the government."
Mr. Armstrong urged the nominees to work hard to support the Akufo-Addo government to succeed in his second term to make breaking the 8 agenda easily for the NPP come 2024.
He appealed to them to ensure that peace and unity prevail in the party in their respective areas, as well as help the grassroots to realise their full potentials.
He entreated those who applied for the job but couldn't get the opportunity to remain loyal to the party and the President, but however assured they will soon be recognised by the appointing authority in other assigned roles.
Mr. Armstrong further appealed to Assemble members across the country to endorse the President's nominees to hit the grounds running in terms of development at the local level.