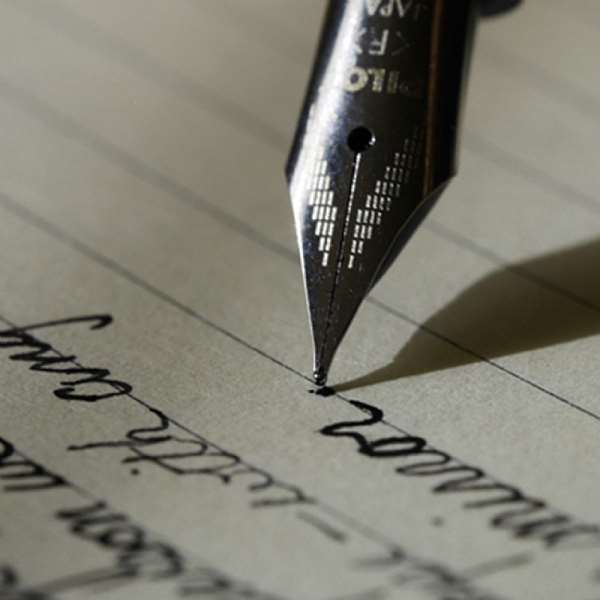 "Disappointment is really just a term for our refusal to look on the bright side" – Richelle E. Goodrich
Alexander Pope (1688-1744) was a British satirical poet, noted for many satirical poems.
One of his quotes that goes in line with our principle in life is: "Blessed is he who expects nothing, for he shall never be disappointed". This quote comes from a letter Pope wrote to William Fortescue in September, 1725. It was supposed to be the "ninth" Beatitude he added to the eight in the scripture: Matthew Chapter 5: "Blessed are the poor in spirit…"
That many of our disappointments in life are the results of our own expectations. We set the expectations set the required standard for happiness, then if the standard is not achieved, we are disillusioned and disappointed. It may be difficult to urge everybody to accept to remove the measure of happiness and accept life for whatever comes one's way. We hear some people insist: "do-or-die", so if you cannot "do" it, you should die?
Comes this other quote that we cherish "Fools rush in where angels fear to tread", found in "An Essay on Criticism" published in 1711. It is part of the poem: "Nor is Paul's church more safe them Paul's church-yard; Nay, fly to Altars: there, they'll take you dead; For fools rush in where Angels fear to tread". You may have heard: "A little learning is a dangerous thing. Drink deep or taste not, the Pierian Spring; There shallow draughts intoxicate the brain, and drinking largely sobers again" This follows the Greek philosopher, Aristotle's words: "The more you know the more you know you don't know" and the Chinese philosopher, Conficius had noted: "Real knowledge is to know the extent of one's ignorance.
Alexander Pope wrote the couplet: "For forms of government, let fools contest; whatever is best administered is best" What better explanation can one have than that it is not necessary to contest best form of government, the best one is the one that exudes comfort, happiness, security to the greatest number of people in the greatest degree.
In November 1947, Winston Churchill addressed the House of Commons, thus, "Government of the people, by the people, for the people, still remains the sovereign definition of democracy. Many forms of government have been tried, and will be tried in this world of sin and woe. No one pretends that democracy is perfect or all-wise.
Indeed, it has been said that democracy is the worst form of government, except all those that have been tried from time to time; but there is the broad feeling that the people should rule, continuously rule, and that public opinion, expressed by all constitutional means, should shape, guide and control the actions of Ministers who are their servants and not their masters". This may sound a rather long opening to our ease for study for today.
The full list of the nomination by the President of the MMDCEs has now been released. There was the initial struggle; vetting by various committees.
Some people call those who could not pass through the eye of the needle, "casualties Why "casualties? Some applied as new comers, some were substantive MMDCEs who had been selected to serve some have been nominated after serving for a number of years. Some have been changed! Finito. The Chief Executives of the Accra Metropolitan Assembly (AMA) Mohammed Ni Adjei Sowah, the Kumasi Metropolitan Assembly (KMA) Osei Asibey Antwi, Tema Metropolitan Assembly (TMA) Felix Mensah Nii Anang-La; the Cape Coast Metropolitan Assembly, Anthony Egyir Aikins; and the Tamale Metropolitan Assembly (TaMA) Iddrisu Mensah had been told to take a rest from their present office.
Article 243 (1) of the 1992 Constitution says: "There shall be a District Chief Executive for every district who shall be appointed by the President with the prior approval of not less than two-thirds majority of members of members of the Assembly present and voting at the meeting".
Before the announcement was made, the Director of Communication of the NPP, Mr. Yaw Buaben Asamoa, had called on all party members to accept and support the President's nominees: "We expect all stakeholders, especially party executives at the grassroots level to accept the list that will be released in good faith. Not everyone will have his or her preferred choice; however, we believe that as much as possible every eligible candidate must have had a fair bite of the election process",
For us, we are glad for the nomination of a particular personality: Seth Asante a colleague and former official of VRA for Atiwa West (Wonya anigye a, Kae me: we used to sing together!) With glib-tongued Sam Pyne nominated for KMA, we believe the party can further be strengthened in Kumasi. So do we pray for Samuel Oduro Frimpong, nominee for Ejisu Municipality, we pray that he continues the good works of his predecessor Beatrice Serwaa Derkyi who was endorsed by 66 out of 68 Assemblymen and women in 2017: We believe he will fast-track the construction of the link road between Kokobra and Jachie (Adako) so that we can easily visit our cousins at Jachie. And Karikari Acheamfour for Afigya Kwabre North, we urge him to continue his good works. We are praying for the selection of Abraham Kwame Antwi for Oforikrom Municipal and Kennedy Kankam for Asokore Mampong. With the two combining forces, we believe in the drainage of River Susuan especially Aboabo – Ahinsan stretch to stop the perennial flooding of our houses. But why should anyone go on demonstration on the nominations. Why the riots and destruction of property in Chereponi over the nomination of Zuwera Mada Nasheru. And Tema, Apedwa…
Whoever insisted that democracy is alien to African thought and way of life? We are glad that "democracy" is working; the grassroots have a say in the governance of the country. This is what the Danquah – Busia-Dombo tradition has held from the time of the formation of the UGCC to date. Dr. Kofi Abrefa Busia used to ask: "The question which we cannot avoid asking is whether economic development and nation building must mean authoritarianism and denial of freedom. Is it true that roads, railways, houses, harbors, factories and the like can only be quickly built under dictatorial forms of government?"
Kufour said, philosophically, that it will be better to be a messenger in a winning party than to be a chairman of a losing party. At least, as low as a Messenger, you have friends who are Ministers, et cetera.
Think deeply about this.