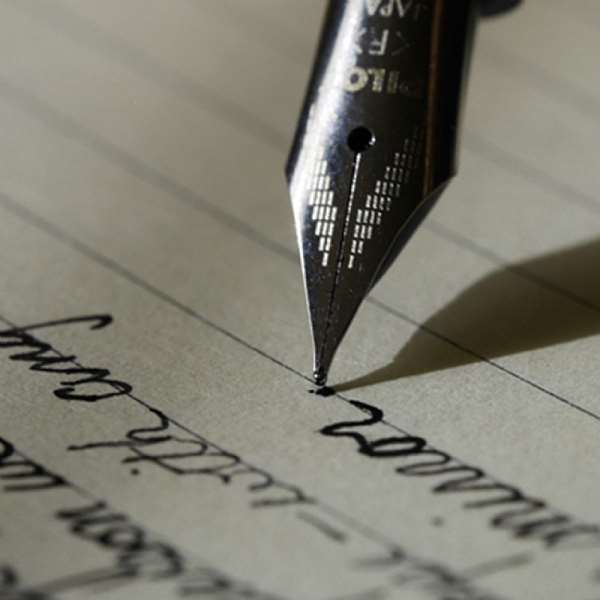 Internet cafés are springing up in their numbers by the day. Accra alone is host to over 100 cafés-playing host to thousands of people each day.
This evolving culture is fast catching on with the youth and middle aged. Indeed users tend to be young and well educated.
It's not only the joy of finding a new toy that the Internet seems to be grabbing the excited public. The drift towards the Internet and net cafés is also partly built around reality.
The conventional mail system is very slow - any wonder it is referred to as the snail mail? The cost of stamps as compared to our neighbours is low but it is still expensive for the average Ghanaian. The prices of envelopes and writing pads have also quadrupled in the last one and half years.
Again, given the country's dying, better still dead cinema culture, Internet cafés come in handy. Interestingly, backyard "film centres," the craze of basic school pupils a while ago has also given in to the explosion of Internet cafés.
Indeed, in Tema, and equally well-developed areas of Accra, many house owners are converting their garages into Internet cafés - not mini marts!
The exact number of Internet cafés and Internet users in Accra and indeed the country as a whole is hard to come by.
But Nua Internet Surveys, a company in Ireland which tracks Internet use statistics, estimated that there were about 20,000 Internet users in Ghana last year.
The latest on the list of top-notch multi-purpose Internet cafés in Accra is BusyInternet Company Limited on Ring Road Central close to Kwame Nkrumah Circle. Open 24-hours a day it is always packed with Internet users. It's location makes easily accessible from all parts of Accra.
Its over 100 flat screen computers are very fast. BusyInternet claims to have the "fastest Internet connection in Ghana." BusyInternet's advisors are courteous and the spacious air-conditioned café is a break from the stuffy and hot cafés with antiquated computers dotting the national capital. BusyInternet café is packed even at dawn when cost of browsing is halved.
BusyInternet also offers voicemail, fax and secretarial services, a community of IT activists, large event rooms for 100+ people, small board meetings and more. It boasts of the latest audio and video presentation tools. Its Copy Center provides a wide range of services including - photocopies, prints, lamination, binding, fast, large format, full-color, fax and digital sending, drop-off and pick-up services.
The Centre also has approximately 4000 sq feet of office space where small businesses and organisations can develop their internet-related programmes and products.
BusyInternet the first of its kind in Africa signed a 10-year lease on the former Air Liquide factory on Ring Road Central close to the Kwame Nkrumah Circle Overhead.
The Centre is housed in the 14,000-square-foot former factory building. Equipped with Pentium III computers, flat-screen monitors and Internet access via satellite.
The start-up cost of the center, its support staff and equipment is more than $1 million. The hi-tech development centre also seeks to rapidly spread across Africa - notably Nigeria, Cote d'Ivoire and Uganda to create a network of centers of excellence where participants and businesses can share best practices and help each other exploit new opportunities.
BusyInternet is temporarily based in New York but it is expected to move its international headquarters to Accra soon.
The cutting-edge-company spent the best part of the last half of 2001 converting the old factory into a high-tech city.
"The mission of BusyInternet is to establish state-of-the-art technology centres across Africa to promote social and economic development," according to the company's Managing Director, Roger Oppong-Koranteng. Mark Davies, an Internet entrepreneur from the United States, founded BusyInternet New York in August 2000.
BusyInternet's approach is one of facilitation, combining the physical infrastructure (electricity, bandwidth, etc.) with the social environment of like-minded experts and entrepreneurs to promote and expand their traditional businesses into e-commerce and other Internet-related activities.
It combines its expertise with a range of local and international computer and financial giants. BusyInternet's local partners are SOFT, Fidelity Investment Fund and Ken Ofori-Atta's Databank Financial Services.
SOFT is one of Ghana's largest software developers. The local software giant teams up with BusyInternet "to provide an innovative user environment that allows users to customise their experience at Busyinternet, and track all their activities through a simple account. SOFT also provides all the software programmes that power BusyInternet.
Hewlett Packard, a US technology giant and the International Finance Corporation (IFC), the private equity arm of the World Bank are BusyInternet's international partners.
BusyInternet founder and Internet entrepreneur, Mark Davies, 38, describes the technology centre built in Accra a masterpiece of a place to share skills and information adding "this country is poised for all sorts of positive changes, and we see Ghana as having a bright and important future in the global village that seems to be emerging. We want to see Ghana participate and lead the way for other African nations."
"There's no reason Ghana can't develop an industry of technology entrepreneurs and information workers and participate in the new global economy without them leaving this great country. That's the future we're interested in promoting" said Davies.
"This is exactly the sort of partnership Ghana needs," said Herman Chinery-Hesse, founder of West Africa's largest software develoment company, SOFT, a key ally of BusyInternet.
Essentially, Busy Inter-net's aims at promoting social and economic development in Africa through IT.
Interestingly, Busy Internet's ambitious plan sends it to the middle of a fierce debate over the role of technology in developing countries. Some people, including Bill Gates, the chairman of Microsoft, have argued that such countries need basic amenities like food and medicine more than they need personal computers. Others, like Freeman Dyson, in his 1999 book: "The Sun, the Genome and the Internet," point out that the technology can be used to educate people in developing countries and help close the economic gap between them and industrialised countries.
South Africa is the most technologically advanced country in Africa, with more than two million Internet users. But a number of companies are trying to get the rest of the continent wired as well.
Accra is internationally recognised as one of Africa's most competitive Internet environments.
Davies fell in love with Ghana when he visited the country as a teenager. He originally planned a philanthropic venture to provide better communications to people in Africa. But as he considered the failures of other misbegotten African aid programs, Davies had a change of heart.
Oppong-Koranteng says the services of the company "is going to help in terms of promoting Ghana in Africa. It is going to really put Africa, and Ghana in particular, on the world agenda."
Davies shares those hopes, but he says his company is just a facilitator. The future, he says, is in the hands of BusyInternet's partners in Ghana.
Meantime, BusyInternet is feverishly working on its other attractions: Snack bar to offer burgers, pizza, icecream, seafood salad, pies, chicken and rice, beer, alcohol, food, catering, live music. The noise from those fixing the machines and other things can be quite disruptive, at least it was on Saturday, December 8th.
"Tired of waiting in line for a PC, a slow connection, or bad service? Try BusyInternet. We've got our own direct satellite connection to the Internet, we've got 25 highly trained support staff to help you find what you want - and we've got the best and fastest machines in town. Try us..." reads one of the adverts posted on website this multi-purpose Internet café in Accra, which seems to draw surfers from all parts of the city and beyond. Check it out for yourself.