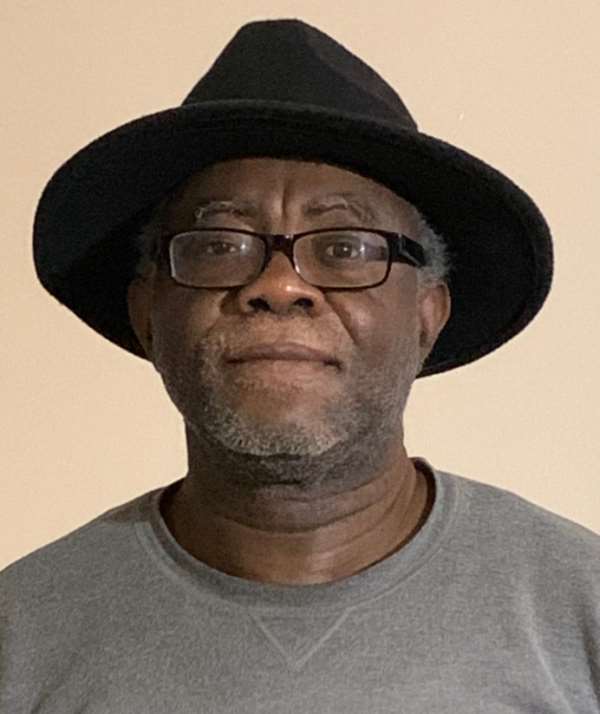 The problem with some Ghanaian critics and political pundits is an abject lack of the sort of critical thinking that stands to facilitate the firm establishment of a robust, progressive and civilized constitutional democracy of the kind that would readily have averted the type of governance travesty that the ECOWAS Zone or the West-African Subregion recently experienced in Mali and Guinea. You see, contrary to what the naïve and idealistic or wild-eyed likes of Mr. Sule Munkaila would have his audience and the rest of us believe, the military takeovers that occurred in the Republics of Mali and Guines, respectively, were the direct and indisputable result of constitutionally and democratically elected civilian leaders who savagely and barbarically and, one is even aptly tempted to suggest, idiotically decided midstream to change the rules of the game that got them elected onto the magisterial seat of the presidency, once they came to the heady realization of "the sweetness of power" (See "Coups in West Africa, a Common Central Bank Could Help" Ghanaweb.com 9/17/21).
Consequently, calling for the speedy establishment of a "Common Central Bank" to rein in or make it extremely difficult for any putschists or junta leaders to intervene in the political arena and hang on to power indefinitely would only unwisely play into the hands of megalomaniacal civilian leaders and corrupt politicians. It would also encourage the unhealthy proliferation of autocratic civilian leaders like the recently ousted President Alpha Condé, of Guinea, Uganda's President Yoweri Museveni, Faure Gnassingbe of Togo, Paul Biya of Cameroon, and Ali Bongo Ondima of Gabon, among a host of others. In Mali, however, the problem appears to be much more complicated and one that entails a general lack of competent managerial leadership and rank corruption and political instability than necessarily any dastardly attempt by any leader or head-of-state to entrench himself by playing mischief with the democratic rule of law, such as recently occurred in Conakry. It also entails insatiable impatience on the part of the civilian population.
Indeed, as of this writing, I had come across a banner media headline in which Ghana's Foreign Minister, Ms. Shirley Ayorkor Botchwey, was reported to have caustically carped President Condé for having flagrantly violated an ECOWAS Charter. I have, however, yet to read and digest the full details of the contents of the aforesaid report. Nonetheless, if there is any imperative need for the establishment of a Central West African Bank, the main objective of such an establishment must, perforce, be the need to consolidate and strengthen the economic stability and caliber of the West-African Subregion, and not merely because it would serve as a strong deterrent to for military takeovers and/or junta entrenchment. We must also not seek to establish a common Central Bank merely because other regional entities, such as the European Union, have established a common central banking system. Rather, we need to ensure that the establishment of such a banking system does not occur at the expense of countries in the ECOWAS Zone with strong and relatively prosperous economies.
Optimal standards must, first and foremost, be set for any ECOWAS member state that desires to join this common Central Banking System, whose membership must not be made on the economically inadvisable basis of the mere fact or virtue of a country's being a part of the ECOWAS Zone. You see, we are here talking about economic viability and long-term survival and the latter's far-reaching consequences on our national and regional security, not sheer political brinkmanship or bravado. Besides, the establishment of a Central ECOWAS Banking System will not be altogether a novelty, as both Britain and France created and operated such a system as the two most dominant colonial powers in the West African Subregion for nearly three-quarters of a century. As well, presently, a common West-African currency system, the CFA, exists among the Francophone erstwhile colonies of France, with the exception of Guinea.
For the moral and political edification of Ghanaians and Africans who reason rather superficially like Mr. Munkaila, what is direly needed presently is the exponential upgrade of public education and literacy and infrastructural facilities in the entire ECOWAS region, and the African Continent as a whole, to be certain, and not the grossly misguided proposal for the weaponizing of our banking system as a means of jealously protecting incompetent and pathologically corrupt politicians. We need to sit up, as a people, and seriously engage ourselves and human resources in more productive, creative and progressive thinking along the lines of our collective national and regional development and prosperity.
*Visit my blog at: KwameOkoampaAhoofeJr
By Kwame Okoampa-Ahoofe, Jr., PhD
English Department, SUNY-Nassau
Garden City, New York
Sept. 18, 2021
E-mail: [email protected]