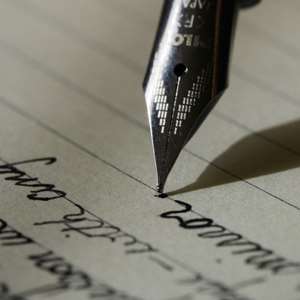 The power to effect political change in Africa has always rested in the hands of the African people. How this power has been used in the past has been based on the African view of democracy. Several leaders in Africa, who led their countries into independence, failed to deliver economic freedom, other have even been found to be corrupt and oppressive and yet others have stayed on in power beyond their usefulness to their countries through the manipulation of the electoral system. It however now the time for the African people to adopt a modernist view about democracy and start using their powers to elect leaders capable of delivering good governance. Democratic systems of government with the right structures and strictures will deliver good governance. Good governance is desirable, equitable and facilitates development and progress for all the people in the country, engenders good health, education and social harmony, protects them from disorder and incursions from other states, and promotes economic growth and prosperity. The most objective and modern system for selecting the most suitable people to rule a country in a republican democracy is through elections. The road to good governance therefore begins with an election. It is for the people to critically evaluate candidates against a framework and subject them to rigorous analysis. Elections need, political parties, party policies, principles and philosophies, promotion and propaganda of these policies and above all personalities that will stand for election. What the electorate need to look for is a strong party, a party that is set up under egalitarian principles and that is representative of all people in the country no matter their station in life, class, tribal origins, gender, religious beliefs or creed. Indeed what the electorate must find desirable is a party that reflects their aspirations, a party that must be capable of negotiating between the different interest groups in the country and must have the capacity to merge these interests into a common good capable of being articulated to the people.
The underlying ideology of the party must be robust. It must deal with basic principles. It must be flexible so that it lends itself to adaptability in a changing political and socio-economic environment. Whilst most valuable principles emanate from traditional values, the principles that rule a party must be capable of modernisation to deal with dynamic change in the environment. For instance, in Britain recently, the Labour Party had to transform itself into a New Labour Party, ditch some of the main tenets of the party, that had no place within a modern 21st century agenda, in order to win the 1997 general elections. A party founded on valued principles is a party that has solid foundations and is capable of renewal.
We must also evaluate our parties in their breadth of coverage. A broad based party, pervasive at all levels, at the ward, constituency, district, regional and national levels. A party with overall national representation must be stronger or more appealing than a party with a patchy presence in some areas of the country. The danger of a sectionalist party is that it would be quite incapable for delivering prosperity and good government to the whole country.
So what do we see in our parties? Are there truly nation-wide parties in Africa or are our parties dominated by one tribe or one religion or one people from one particular section of the country. If there are parties that are organised around sectional interests or nepotism, we must reject these parties.
But our main interest in Africa seems to be in the colours of the party and its symbol. We like the flag and the party paraphernalia. We like the songs of the party; we put on the T-shirts so as to be identifiable for benefit when the party wins. What we must be looking for is whether that party has a message that we understand.
The policies that guide the party in the short and long term is what is often distilled into a manifesto. Policies touch on issues such as health, education, defence, development, social care, infrastructure, employment promotion, enterprise development, foreign policy, trade and industry and even on constitutional reform.
Policies change from election to election and even between elections. Policies must be based on rigorous research and facts that are available, but must change after review of performance and new information. Policies change because parties have to be pragmatic and realistic.
In Africa, the manifesto we get from our parties are promises about development projects, promises the have often not been properly or realistically costed. Most of the people do not have an opportunity to read the documents because very few are printed. Even the educated people who read these documents do not demand a forum for discussion of the policies. We do not know how the party intends to raise money for the policies, whether from more taxation or from development loans.
If a party promises to build a university school, do we ask whether there is demand for the university? Do we ask where the money will be found to set the university up? Will the university have an impact on the development of the country or is it being built to satisfy a particular constituency?
Are all our politics reduced to (WET), water, electricity, and toilets in Africa?
Most of us continue to vote in Africa without a care about the policies of the parties. We do not ask for these policies to be explained and it would almost seem as if we do not care. Without a debate on the policies and without a care about the lack of debates, what are we voting for and will our voting change anything.
The politics of Africa has therefore remained the politics of the personality. At whatever level and in whatever country personalities make an election highly exciting. Academic qualifications must not be the only criteria of the suitability of a candidate. But in Africa, we expect the leader to be a lawyer or doctor or at least have a doctorate or be a professor or an economist or someone who has worked in the UN or an ex-soldier before we can vote for them.
We must vote for candidates because we have confidence that they can represent us and that they understand our needs and can deliver for us. The personality must reflect the outlook of the party and be the one that articulates the vision of the party.
The capability and potential of the candidates and leaders must be examined. They must have some charisma, but they must also be like us. People who have excelled in some activity in the local area and have demonstrated some special qualities of concern and leadership are the sort of people we should be looking to elect.
We do not want leaders who spring straight onto the national scene without having helped at the local people because it is those leaders who become detached from the ordinary masses. We also do not want a leader who fits the bill for the party but who does not inspire confidence in the rest of the electorate because it is that type of leader who will start oppressing us the people.
London has recently shown by electing Ken Livingstone, who left his party to stand as an independent candidate because the selection process had been rigged against him, that the party cannot always determine for the whole electorate who is the best candidate.
We need to start asking our national leaders pertinent questions? What have you done in your local area, what have you achieved at the district level, how are you known at the regional level before we can vouch for them at the national level? These questions are important because we need to start nurturing our leaders, examining their track record, training, them in humility and service to the people long before they appear on the national scene.
It is only by asking questions and subjecting our candidates to debates that we can choose leaders that can empathise with the suffering in their countries and who will remain with the people and not detached when they start tasting the benefits of power.
We the electorate in Africa must clamour for good government at all times, we must be vigilant that our leaders do not undermine our institutions. We can do this by all of us getting involved in political activity. In a multiparty democracy there is no reason why we cannot belong to one party or the other so that instead of becoming passive voters, we become active civic citizens. If we like a party them we must join it to start spreading the word about the policies of that party.
As most African countries return to new found democracies, we must help sustain these democracies by engaging in political activity. Those who join at an early age will have an opportunity for development in civic issues that will enable them to understand what service to the nation is all about. They will receive training in public speaking in defending policy positions and in the art of campaigning and leadership. The party will provide them with a path for a career in politics, serving from their local area and progressing through the constituency, regional to the national levels.
Politics is not reserved for the few, getting more people to take part in politics will rid it of the cynicism that we attach to it. In the West, the reward for participation in political activity is progress within a party, in Africa however, most activist want to be paid for supporting and for campaigning for the party, an act that must of necessity be voluntary
Under western democracies, the electorate can never be taken for granted, yet in Africa some of the electorate want to be paid before they go out to exercise their franchise, they sell their vote that must be used wisely to the highest bidder.
Ade Sawyerr is a partner of Equinox Consulting, a management consultancy that provides consultancy, training, and research and focuses on the management support needs of the black voluntary sector. He can be contacted on 020 7 733 7000 or at [email protected].