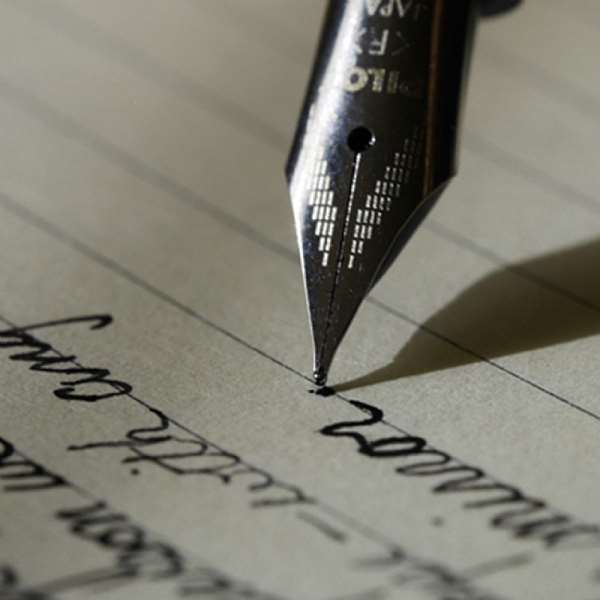 The fall of Communism and the totalitarian state seemed to usher in a new era of freedom and good governance in Africa. Democracy was deemed the winner and Africa - from the Sahara to the Kalahari - embraced this often trampled notion of elective government. Alas, the first century Roman, Pliny the Elder's observation that there is always something new coming out of Africa seemed relevant. Africans had high hopes that finally, the era of personal rule and the "Big Man" syndrome that had afflicted our post-independence leaders had been dumped into the dustbin of history. Sadly, like the Europeans liberals and revolutionaries who waxed poetic about the fall of authoritarian rule in the pan-European revolution of 1848, real democracy in Africa proved to be a nine-day wonder. Old leaders found new ways to circumvent the Constitution; new leaders proved to be like old wine in new bottles; and military adventurers continued to stalk the rule of law. In short order, a return to trappings of personal rule became the norm in much of Africa. In Ghana, the military ruler Jerry Rawlings who presided over a peculiarly named "provisional" (PNDC 1982-1992) government known for its sheer terror and repression that spawned a "culture of silence", could no longer remain aloof to the calls for democracy and the rule of law. A National Commsission on Democracy was established to take the pulse of Ghanaians regarding their affinity to democracy! It was a peculiar waste of public finance.
In elections that followed, Jerry Rawlings managed to "defeat" his opponents and become the elected president of Ghana. The military ruler has metamorphosed into an elected civilian administrator! Flight-Lieutenant Rawlings has always had a particular aversion to, and disdain for constitutional rule. He finds the constraints put on his interest in personal rule by the Constitution rather suffocating. But Ghanaians are a patient lot. They bided their time. After all, the Constitution by which Rawlings had ruled from 1002-2000 stipulated a term limit for the presidency. A president has to relinquish power after a two-four-year-term.
The record in Africa on term limits and constitutional limitations on the powers of the ruler is rather disheartening. Under Kwame Nkrumah Ghana's first president, the country was unilaterally declared a one-party state; and in a similar fashion, Nkrumah declared himself president-for-life. This practice of "president-for-life", was the rule rather than the exception in Africa. Again, in Africa trumped up groups of so-called "concerned citizens" would march to the presidential palace to literally beg the "Big Man" to extend his rule in the interest of the nation!! Such was the charade under Colonel Acheampong's contemptible Union Government idea in Ghana. Thus, as Rawlings' term inched closer to the end, "will he or will he not" became a popular refrain among Ghanaians. It is to the great credit of Jerry Rawlings, in spite of his publicly announced aversion to constitutional rule, that he chose not to subvert the constitution of Ghana; and plunge Ghana into a crisis. One hopes he will be as sanguine in retirement! With the inauguration of John Agyekum Kuffour as truly the fourth civilian president of Ghana (after Nkrumah, Busia, and Liman), Ghanaians have every right to be hopeful. We have joined the comity of civilized nations. For the first time in the history of independent Africa, from the Cape to Cairo, a president has relinquished power because the Constitution says he must. This is truly a history-making epoch. The usual culprits cited by corrupt African leaders as reasons to avert their eyes at the democratic option did not materialize: Families did not turn against families; ethnic wars did not flare up; there are fewer divisions based on ethnicity, religion or gender!
Sure, there are differences. But such differences are part of human nature. As Ephraim Lipson the English historian observed, "variation is the law of our being and the primary condition of progress; a dead level of uniformity is a source of weakness rather than of strength". What problems were encountered in the voting process are part of the electoral system. The United States of America which has had elections for over 200 years just showed that the electoral process may not always be perfect. But, it is the best way to ensure that the will of the people can be determined.
In 1957 when Africans and Black people in general looked to an African country for leadership and comfort, it was to Ghana that they turned. At the beginning of the new millennium, Ghana again affords all Africans something to be proud of. Ghana has set an example worthy of note, and worthy of emulation. No longer can Yoweri Museveni of Uganda promote his nebulous "no-party elections" concept; Robert Mugabe of Zimbabwe will be hard-pressed to explain his continued hold on power; Daniel arap Moi of Kenya who decress that photos of a younger Moi be featured on elections ballots rather than current photos which obviously show all his aged contours, will have to think seriously about stepping down; and our neighbor the former Etienne now Gnassingbe Eyadema who seems to have been in power forever now sees the wall crumbling around him. Both Ghana to the west, and Benin to the east of Togo have embraced democracy. Eyadema must feel encircled! The man has been in power for 34 years. Any Togolese under 44 years of age certainly has no recollection of any leader other than citoyen Eyadema!! Omar Bongo of Gabon, Paul Biya of Cameroon; the bells toll for thee!!!
Ghana's example must also serve to underscore the urgency for African countries now facing unrest to seriously think about their own future. At the moment Sierra Leone, Liberia, Congo, Rwanda, Burundi, Sudan, Angola, and others are in various stages of unrest and actual war. Others such as the hitherto peaceful Ivory Coast, Congo Brazzaville, and Mozambique are in suspended animation. Ethiopia and Eritrea have just come out of a costly but useless war. Ghana's success ought to embolden the leaders and people of these countries that political issues can better be addressed peacefully.
A respected son of Ghana, Kofi Anan, the United Nations Secretary-General has commended Ghanaians for the peaceful change of government. I am sure another son of Ghana, K.Y. Amoako, the Executive Secretary of the UN Economic Commission for Africa shares those sentiments. Ghanaians are in leadership positions in the international community. It is these same qualities that we must bring to bear on our governance at home.
In the final analysis, the success of our democratic experience rests with the actions of our men in uniform. Our soldiers must be oriented into being the soldiers that they are and not to take adventurous forays into the political realm. They must be taught to think of themselves as an integral part of the Ghanaian community, and not see themselves as an insular group with interests separate from, and competing with that of the general populace. When he was overthrown in 1980, Nigerian president Alhaji Shehu Shagari lamented his fate ominously thus: "in the end, there are two political parties; the Civilian, and the Military". The latter has monopoly over the use and the control of violence.
The predatory nature of the African military has been described by the Nigerian Nobel laureate Wole Soyinka as "ignoble and retrogressive" and he condemns the role of the military in the African crisis because of "their wastrel, unaccounted-for spending, their corruption, their alienated apprehension of society and nationhood, and their brutal repression of civic aspirations". These characteristics of the military has had a debilitating effect on the well-being of the African nation.
Ghana has been under military rule longer than she has been under civilian rule since independence. Indeed, are just emerging from the administration of someone who alternated between civilian and military. It is now most pertinent for the military to take a back seat and revert to their avowed aim of defenders of our borders so that the rule of law, separation of powers, and tolerance, can be inculcated as crucial dimensions of our national culture.
The task ahead is difficult and must be accomplished. J.A Kuffuor and his government deserves our prayers, and the peace and tranquility, as well as the support he needs to transform our nation into an oasis of peace, stability and prosperity. It is time for hope and glory in Ghana!!!