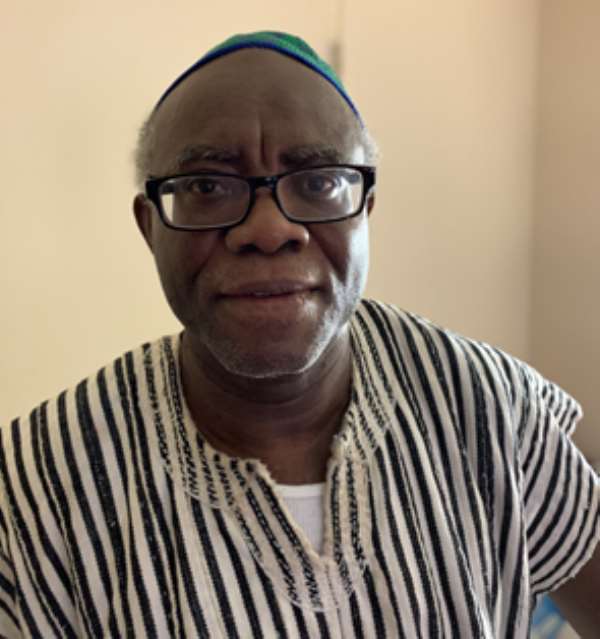 You see, I had not intended this article or column, properly speaking, to be a two-part series. Fortunately, or unfortunately, as it occasionally happens, the contours of this column took its own shape in length and volume by escaping my firm and determined grips. In reality, I had wanted to end the previous part of this column by wondering out loudly, whether by inviting President Addo Dankwa Akufo-Addo to serve as a Special Guest of Honor, and to deliver the keynote address at the 2021 African Investment Risks and Compliance Summit (IRC), the Chief Executive Officer of the Emerging Business Intelligence & Innovation Group, that is, the man who had invited the Oxbridge-schooled Ghanaian leader to the ancient and globally renowned and revered academy to keynote a forum on investment risks and opportunities in Ghana and, indeed, the Primeval Continent at large, was not taking the cheapest way out, as it were, instead of flying or shipping out a team or teams of crackerjack or specialized scouts to figure out the same.
You see, what the President of Ghana was really being suavely and strategically and, one also supposes, cost-effectively invited to do was to provide a comprehensive consultancy advice under the tactical and strategic guise of "Special Guest of Honor" without having to fairly and squarely pay for the full cost of such professionally authoritative advice, and then smartly and profitably hold the Ghanaian taxpayer unduly accountable for the provision of the same, in the concrete shape and form of Judgment-Debt Breach of Contract. Even so, I was more interested in what the owner of the British Commonwealth Plantation (BCP) and/or his/her Representative was prepared to fork up in support of public education in the erstwhile British Colonial Possessions and Territories. Instead, we learned from the rather terse news report titled "Akufo-Addo Attends Global Education Summit in the UK" (Modernghana.com 7/27/21) that these summit leaders and participants were going to stand before and/or in front of their John Bullish Overlord (JBO) and make some 5-year pledges of how each and every one of Her Majesty's veritable postcolonial hostages intended to support or rather underwrite Global Public Education (GPE) to facilitate the radical transformation of the latter for all children and youths of the "Commonwealth Zone."
All of which inescapably and unignorably reeked of a feudalistic pledge or undertaken to yours truly. You see, first of all, unless Queen Elizabeth, II, and her superannuated Dauphin, that is, Prince Charles, of Wales and Scotland and elsewhere, were directly forking up the entirety of the wherewithal or fiscal resources that such pledges entailed, the entire ritualistic process was all Greek to me. And then here we were with the equally globally renowned and intoxicatedly, and some would even say, toxically celebrated Queen Consort recently transitioned into the Antipodes of this Life. Now, was this a farce or some bizarre sort of Shakespearean Burlesque? I mean, here we were with substantive or sub-substantive Ghanaian cabinet appointees like Dr. Okoe Boye constantly and incessantly thumbing his nose at sojourning Ghanaian-born new arrivals at the Kotoka International Airport (KIA), shredding his victims through the False-Positive COVID Torture Chamber, and telling the rest of the outside world that Ghana was a Sovereign Democratic Nation-State, being ordered around by Prime Minister Johnson, the Donald John Trump lookalike, think-alike and act-alike, to declare how much money each and every one of them intended to spend of their respective plantation's earnings to take care of the woefully underprivileged children and wards of their plantation "civil" servants and the "not-so-civil" laborers or proverbial blue-collar workers.
In sum, one would rather have hoped the reverse or diametrically opposite would be the case or the norm, with the British Sovereign standing smack in front of Her/His former subjects and de facto postcolonial subjects and veritable slaves and pledging to these Fanonian Wretched of the Earth or plain wretches, precisely how much dough/dole S/He intended to serve up on their plates over the course of the next half decade. Interestingly, these theatrically corralled Calibans were reported to have been brought together to "support quality [ I suppose what is really being implied here is 'qualitative education'] for all children." So, in the coming days, weeks and perhaps even months, we expect the attendees and participants of the aforementioned summit to be regaling us, their captive audience of sovereigns and citizens, with news and videographed discussions of precisely what curricular details or contours of a qualitative public education was discussed at the July 2021 Commonwealth Education Confab in London.
We also need to highlight the fact that the Commonwealth Education Confab "neatly" coincided with the not-altogether-unexpected decision by the leaders and members of Ghanaian University Professors' Union to down their tools and embark on what has popularly and commonly become known as "Industrial Action" or a "Strike." Which means that the Education Minister, Dr. Yaw Osei-Adutwum, simply returned from one comedic extravaganza to another much better rehearsed matinée on the plaza of the majestic edifice of the Ministry of Education. I also know that Kenya's President Uhuru Kenyatta is the bosom buddy of former President John "I Shall Return" Dramani Mahama. So, what was the iconic "Little Man from Kyebi" doing at Nephew Kenyatta's "Omogali" festival? Now, talk about strange political bedfellows!
*Visit my blog at: KwameOkoampaAhoofeJr
By Kwame Okoampa-Ahoofe, Jr., PhD
English Department, SUNY-Nassau
Garden City, New York
August 7, 2021
E-mail: [email protected]