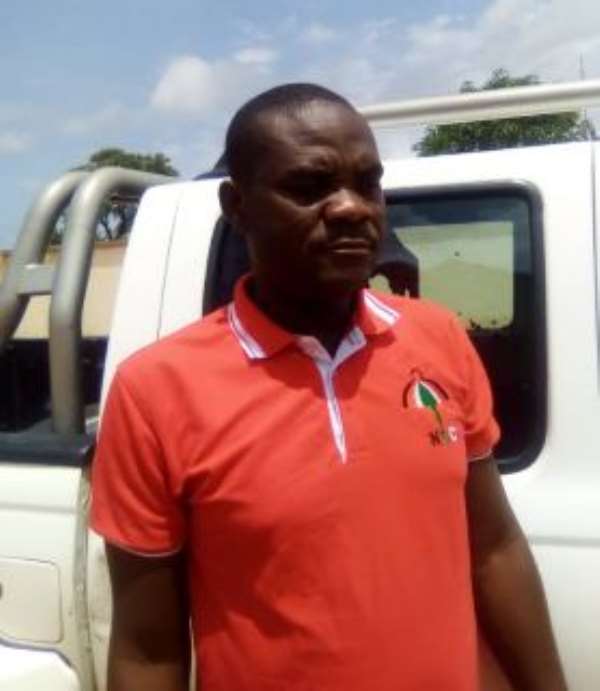 Savannah Regional NDC Organizer, Nr. Inusah Abdulai
The Savannah Regional Organizer for the opposition NDC, Mr Inusah Abdulai has blamed government for the perennial floods on what he described as blatant failure to execute road projects started under the Mahama administration.
"If the Government of the day hadn't stopped the construction of the various road projects that Mahama was constructing before leaving office, this unfortunate situation would have been reduced by now. The stalled Daboya-Busunu highway project If it had completed could have eased the current flooding situations we find ourselves. But the Akufo Addo-Bawumia Government decided to abandon the projects and also stopped the construction of the Daboya township roads," he said.
According to him, it is a worrying spectacle seeing the routes that link some constituencies in the Savannah Region cut off at entry points as a result of constant floodwaters.
This he said has derailed and adversely affected economic activities in the region and in some cases, destroyed livelihood and properties of victims.
"Farmers in the region shouldn't have undergone such trauma over a single person's decision not to continue his predecessor's road projects. I noticed this in my traveling around the communities and some constituencies to sympathize and commiserate with the flood victims whose livelihood and properties have been destroyed," he intimated.
Mr Abdulai continued, "a place like Daboya has been cut off completely and entry from Busunu to Daboya has been affected and the other entry route from Tolon-Daboya road is critically affected", he bemoaned.
He urges government to as quickly as possible send adequate relief items to the affected areas and deal with the situation with the maximum attention it deserves.
"I called on the Akufo Addo-Bawumia Government to as a matter of fact continue the construction of the Tamale-Makango road, the Daboya township roads and a bridge over the white volta", Mr Abdulai emphasised.