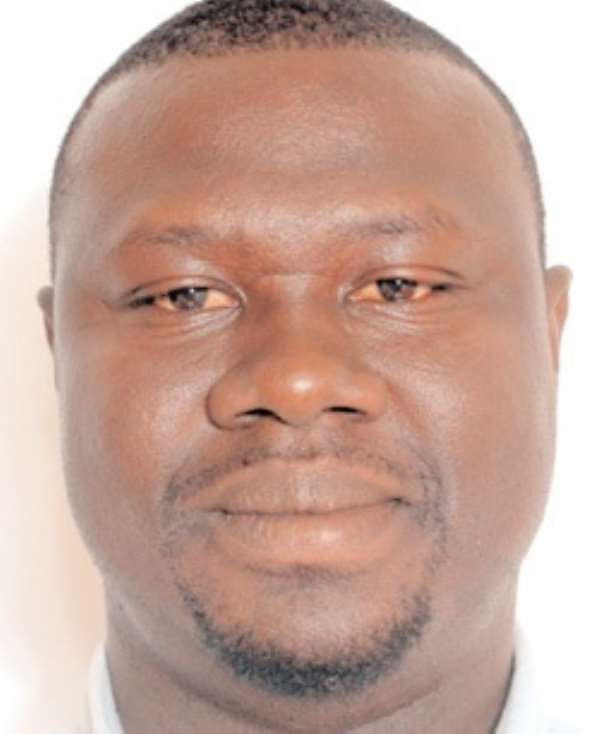 Growing up in Nima, one of the leading Zongo communities in the country, I developed the habit of meaning what I say and saying what I mean. It is one unmistakable trait of any true Zongo person. Indeed, any Zongo person worth his salt will never make a threat and fail to fulfill it. He may eventually fail to achieve his goal, but it wouldn't be for lack of trying.
To my Zongo folks, a person who makes a threat and fails to actualize it is nothing but a coward. Such a person is seen as a braggart and said to be doing 'mouth-mouth'. So cowardice is the last thing a thoroughly-bred Zongo person will like to be associated with.
President Ogwanfunu, a supposed Zongo person, has dominated the airwaves for some days now for his 'do or die' comment, which has attracted a lot of condemnation from many across the length and breadth of the country. Some call it 'warmongering', while others say it is unbecoming of a man who once sat on the country's presidential throne.
The folks under the eagle-headed Umbrella, on the other hand, have defended their former flag-bearer with the explanation that the comment was very apt. They have thus threatened fire and brimstone at the polling stations in the next presidential and parliamentary elections in 2024.
I've watched the 'do or die' tape many times and it only evoked a sense of déjà vu. Of course, the country has experienced a similar threat from the same character. It is the reason I'm unfazed by the recent 'do or die' threat.
I do agree with President Ogwanfunu that 'do or die' is an idiom that reflects one's decision to succeed at all costs. But the same idiom also connotes a sense of desperation that can make one go to any length, legal or illegal, to achieve an aim. And we all know President Ogwanfunu meant the latter, don't we?
We are, however, unfazed because it is an empty threat coming from a half-baked Zongolese. No one doubts Mr. Ogwanfunu's Zongo roots, but the truth is that he is not a thoroughly-bred Zongo person because of his affluent background. He is a classical example of the few "mouth-mouth' Zongolese.
Did I see you shake your head in disagreement? Okay, tell me you did not hear him when he threatened 'boot for boot' and gloated in 2019 about his party's unparalleled achievement in unleashing violence? Listen to him if you still doubt me: "I want to sound a caution that Zu-za has a revolutionary root and when it comes to unleashing violence no one can beat us to that."
Of course, we saw some form of action from their camp. But it could at best be described as 'boot for Charlie wote'. We also saw how they instigated their naive followers to protest in Techiman South Constituency, resulting in two deaths and others fleeing and leaving their slippers. Sad, isn't it?
Even a political neophyte knows, after losing two presidential elections, President Ogwanfunu has become more desperate than ever. Mr. Ogwanfunu knows too well that his party folks will not give him another shot at the presidential throne after 2024. So his 'do or die' chant is to inspire hope in the militant but ignorant youth of his party.
I'm only saddened by the fact that those who will be inspired by this dangerous bellicosity and wanton recklessness are the sons and daughters of Baba Adamu and Alhaji Issaka. With 'do or die' engraved in their hearts, they would go to collation centres to cause mayhem. And when the security forces try to disperse them, they would resist and start throwing stones. The security forces would fire back and people would join their ancestors in Samanfoland. All the while, Mr Ogwanfunu's son would be having a 'jigi-jigi' bout with his Algerian wife and his daughter Farida watching television and sipping juice in the comfort of their Chain Homes apartments.
I'm wondering, only wondering oo! If only a fool allows his testicles to be trampled upon twice, then how would you describe those who allow their precious balls to be trampled upon thrice and more?
See you next week for another interesting konkonsa, Deo volente!