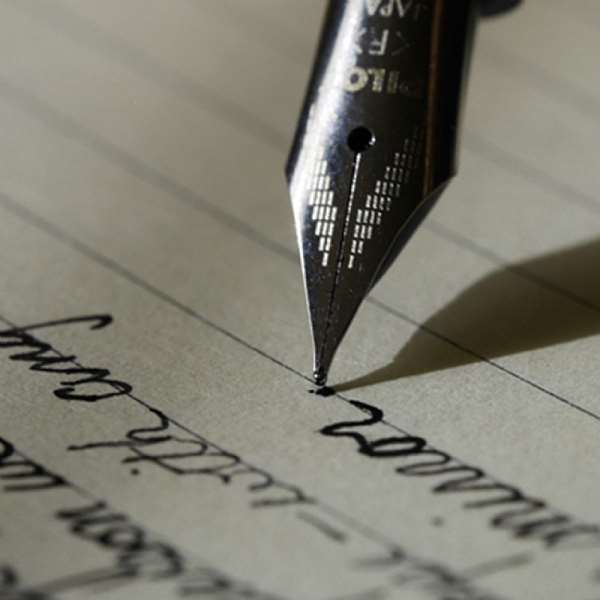 It is about time Ghanaians wised up and became aware of who and what Anas Aremeyaw Anas and Kevin Taylor are. These two young men are Ghanaians by birth. Anas Aremeyaw Anas is allegedly an ace investigative journalist well applauded by Ghanaians and held in high esteem. Kevin Taylor on the other hand is seemingly a Ghanaian yob sojourning in the United States of America.
This publication is intended to prove to Ghanaians how silly and criminal these two mentioned Ghanaians are in regard to their accusation of Kennedy Agyapong (Hon), the Member of Parliament for Assin Central constituency in the Central Region, as the killer of the late Ahmed Suale, an investigate operative at Tiger Eye.
Ahmed Suale was a co-worker of Anas Aremeyaw Anas at Tiger Eye, an organization into criminal investigations.
First analogy: I hope some of you readers to whom this publication is intended have in some occasions said, "If ever Kwaku, Kofi or Kwadwo (thus somebody who has offended you), falls into my trap, I shall deal with him or her very mercilessly" thus, "Eda a Kwaku, Kofi, Kwadwo anaa asomasi bet3 ma mena mu no, w3 behu nea me de beye no". We very often say or hear people say that. "Should he or she ever fall into my trap, I shall deal drastically with him or her"
The targeted person in less than no time falls into somebody else's trap and he/she is mercilessly beaten up. Who is to be held culpable for the beating up of the said person? Is it the one that issued a warning about dealing with him if ever he/she fell in his trap, or the person in whose trap he/she has actually fallen into and subsequently given a bloody hiding?
Again, if you say, "Should Kwabena ever step in my house for what he has done to me, lying to people with intent to soil my reputation, I shall slam the door in his face when he knocks on my door". You live in say, Odorkor, a suburb of Accra.
Kwabena in a few days later, ends up in say, Adenta, another suburb of Accra and gets slapped in the face several times by some unknown person. Nobody knows what he has done to that unknown person. Nobody knows for what reasons that unknown person has slapped Kwabena.
Who is responsible for, and be held culpable for, the slapping that Kwabena has suffered? Is it the person who threatened to send the door in Kwabena's face were he to enter his house but he never did go, or the person who indeed slapped him?
The public readers the world over, and discerning Ghanaians of course, should be the best judges to answer the questions posed above.
Now, Kennedy Agyapong (Hon) is on record to have threatened to ask his workers to beat up Ahmed Suale should he ever set foot in the premises of his Oman FM radio station for conniving with his Tiger Eye colleagues to blackmail people. Ahmed Suale never went to the Oman FM premises or stepped foot in any private property belonging to Kennedy.
However, and sorrowfully of course, Ahmed Suale had himself gunned down by some unknown assailants a few days or weeks following the pronouncements by Kennedy.
Kennedy had never threatened to kill him. Kennedy never said he would beat or ask people to beat Ahmed Suale wherever he was found in Ghana.
What is the correlation between Kennedy warning him not to step on his private property and someone killing him? Could Kennedy be blamed and held responsible for his death and if yes, why and how and if no, why not?
Do we not have co-incidences? Could the courts hold Kennedy responsible for the death of Ahmed Suale and if yes, based on what law, court rule and case reference, thus, precedents?
In criminal cases, the proof must be solid, without any shred of doubt, to hold one responsible for a crime. What proofs do Anas Aremeyaw Anas and Kevin Taylor have to permit them to continually accuse Kennedy of the assassination of Ahmed Suale? Why did Anas within an hour of Ahmed's murder post a message on the social media accusing Kennedy of Ahmed's death? What were his credible reasons for making such an assertion or allegation? Was he not resorting to a divisionary tactic of some sort to exonerate himself from any eventual finger-pointing at him, Anas, for a reason or the other?
Have revelations not turned out that Anas is himself without integrity but a criminal? He is a blackmailer, extortionist, and traps-layer to ensnarl his targets for his criminal motives? This is the man some Ghanaians continually hold in high esteem. Kevin Taylor on the other hand is a rogue hired to tarnish the reputation of others for the political aspirations of his paymasters.
I leave it to you the public readers to decide, putting yourselves in the stead of Kennedy and as against the known and commonly encountered analogies.
I am not by this publication trying to open up old warts as they are very painful and sore underneath but trying to establish a cogent point.
My condolences still go to Ahmed Suale and his entire bereaved family.
Rockson Adofo
Tuesday, 7 September 2021