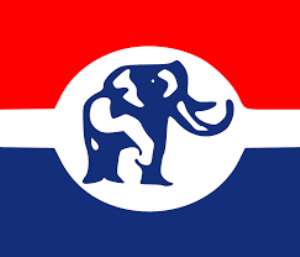 The attention of TESCON-UEW has been drawn to rumors hovering within the student community which suggests that, the leadership of TESCON-UEW is conniving with some duty bearers outside the jurisdiction of the University to demonstrate on the day of the SRC elections over the disqualification of candidates from TESCON in the just ended UEW SRC Vetting.
We wish to state categorically that, TESCON-UEW leadership have not met with the Member of Parliament of Effutu Constituency over any SRC elections nor planned to destabilize the SRC elections.
We again reiterate that, we have not had any WhatsApp meeting with the Honorable Member of Parliament for the Effutu Constituency over the above rumor that is in circulation.
The leadership of TESCON-UEW is by this notice, calling on it's members and the general Student Populace and Management of this Noble Institution to disregard any such information in circulation on campus. It should be treated with all the contempt it deserves.
We will like to send a word of caution to the rumor mongers while we take the necessary steps to investigate this matter as it seeks to dent the good name TESCON-UEW has carved for itself over the years.
We are intellectuals who are law abiding and we have deep rooted respect for principles of the University and we will not do anything to jeopardise the hard earned and enviable reputation of this University. Our primary aim of leaving our respective homes to Winneba is to help build our academic credentials so as to become useful citizens to help contribute meaningfully to the development of our dear nation, communities and party at large.
Once again, we are pleading with everyone to disregard this highly preposterous statement put out there by these synics.
Thank you.
...Signed...
Abdulai Seidu
Secretary
0249459490
Issued by:
Kanyiti Saburu Kantama
Director of Communications
0540206233
Cc:
Executive board
TESCON-UEW
Chief Patron
Prof. George kankam
TESCON-UEW
Dean of Students Affairs
University of Education,Winneba
Director of Operations
University of Education, Winneba
The Media