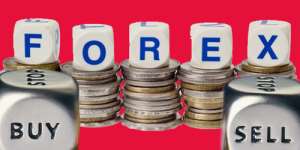 The Auditor General report says there was a decrease of US$70,684,441,75 in crude oil in 2020.
Ghana recorded US$ 986,429,326.06 in 2019 but the figure reduced to US$915,744,884.31 in 2020.
It said the forex outflow for crude oil was US$ 915,744,884.31 which represented 20.84 percent of the total visible import payments of US$4,394,409,510.23.
The report however said there was an increase of 4.68 percent in visible imports payments in 2020.
The increase, it said, was mainly due to payments made by the Ministry of Mines and Energy to power producing companies; the Electricity Company of Ghana and the others in respect of oil and gas supplied.
Non-oil payments also recorded an increase of 8.87 percent between 2019 and 2020 as a result of the increase in foreign exchange sales to dealer commercial banks to finance import needs of their customers.
The report also pointed that the actual non-oil payments were higher in 2020 than the BoG's projection which registered a negative variance of 24.89 percent.
It said due to the increment in visible imports during the period, other imports payments increased by 12.90 percent in 2020.