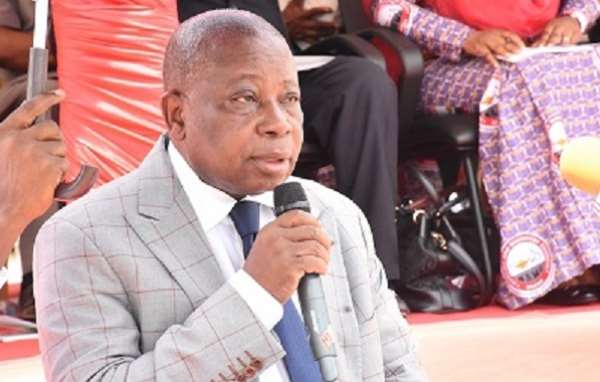 Health Minister, Dr. Kweku Agyeman-Manu
It would have been simple for the Health Minister Kwaku Agyeman-Manu or the NPP government to explain to Ghanaians the truth behind contacting a Dubai Sheik for the supply of Sputnik V, instead of direct supply from the Russian government.
It seems to me that Ghanaian politicians are finding it difficult to speak the truth because they think no one will believe them. That's how it is, after lying so much, people lose confidence in you.
This is the reason the Health Minister; Kweku Agyeman-Manu, couldn't depend on the Russian government for the Sputnik V supply.
Russia is the first government to announce the manufacture of Sputnik V, for the treatment of COVID-19, when the virus was at its peak. Immediately, around the world, the Russian government received the registration of vaccines in about 70 countries.
A year after the Sputnik V was manufactured, the demand for the supply of the vaccine increased rapidly to the extent that Russian President Vladimir Putin, had it very tough to fulfilling its supply agreements.
In fact, Russia was under pressure because there is a shortage of vaccines in the country, at the same time, many of the countries still owe the government after the supplies.
The mistake the Health Minister did was instead of seeking a new supply elsewhere, which may probably prove difficult, he did contact a middle man to facilitate the supply.
As a matter of fact, whereby Ghanaians, including me, think the Health Minister did contact the Dubai sheik at a high price to enrich himself, he did that for a quick supply because he had no choice.
In my previous articles, I queried the Health Minister's bad decision, however, this is the recent report I received from a source in Russia, which I strongly believe, hence; this article.
According to the source, for the first time in many years, due to the Sputnik vaccine, trade relations between Russia and the outside world improved, as orders for registration and delivery of the vaccine, increased across the world from Angola to Ecuador.
You have got the right to share your opinion, this is an article based on the report I had, I didn't add anything, I didn't take out anything.