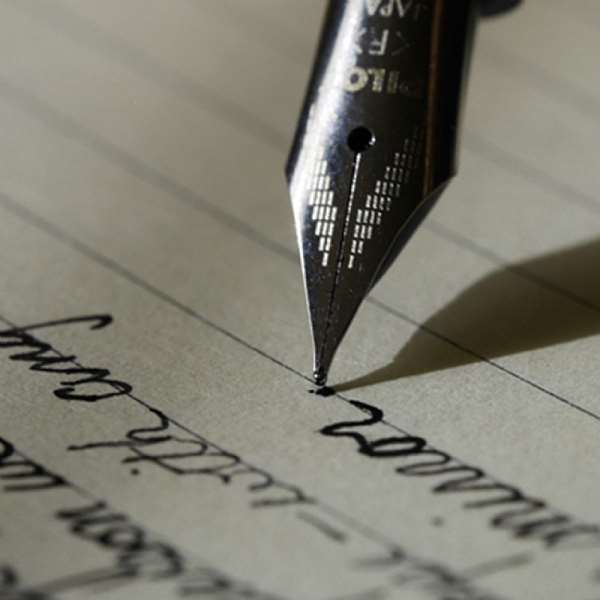 I like most Ghanaians home and abroad was shocked to read that the Government of Ghana has bowed to pressure from Britain and has rushed to join the Highly Impoverished Poor Countries (HIPC) programme, without first taking time to weigh its merits against the demerits. The Government's decision is highly unfortunate, unacceptable, wrong and must be condemned by all people who have Ghana's interest at heart. It is in this light that I join calls from other bodies including the National Union of Ghana Students (NUGS), to call on His Excellency Mr. J.A. Kuffour, the President of Ghana to take immediate steps to withdraw Ghana's name from this programme. HIPC is nothing but a POISON designed by the International Monetary Fund (IMF), the World Bank and the West notably Britain and United States as a political tool to divert attention from calls on them to totally cancel all debts of poorer nations. Our Government, from the PNDC days through the NDC days has allowed the IMF, the World Bank and the West to bully us into adopting similar poisons and ruinous policies like the Structural Adjustment Programme (SAP), the Economic Recovery Programme (ERP), and others, you name them.
Bullied by the IMF, the World Bank, and the West notably the United States, we were forced to devalue our currency with the false promise that it would enable us export more of our products. Unfortunately, we had no control on making prices for these products as they dictate the prices. The result, we export more with little cash returns. We were bullied to remove all subsidies on agricultural inputs, leaving our agricultural sector of the economy in a more hopeless state than it was before we accepted these terms. In a slavish obedience style, we ruthlessly agreed to privatise all our assets including profit-making State-owned firms that do not even rely on Government subvention.
We agreed to drastically reduce real income of majority of our people leaving them in hardcore poverty today than they were before we accepted their terms. We agreed to carry out mass unemployment programme they nicely package as RETRENCHMENT, by dismissing many workers.
What is worst, with slavish obedience, we allowed them to crush our educational system with these same poisonous policies, which came with the promise of making education more accessible and affordable to all. Today, we see more and more of our young people who are the future of our nation selling dog chains on all our streets instead being in the classroom. Our universities have become laughing stocks among the world community of universities leaving our future more blurred than we were under the colonial rule. Today the universities are standing in name with no academic value.
We have simply allowed to be turned into an experimental laboratory by the IMF, the World Bank and their West backers for the development of POISONS of this kind for mass injection into the African continent with high hopes that they are meant to improve upon our economies. One would asked if these policies were truly good ones, why is it that the developers of these killer policies not implementing them same policies in their countries but in rather on the African continent?
What is very interesting is that Mr. Kuffour's Government which less than 100 days ago, was part of us criticizing in the NDC Government under former President J.J. Rawlings for easily accepting every goodie from the IMF, the World Bank, and their Western backers. In what can be described as the first test and bait, the Government has failed from the least pressure from Britain despite a strong warning from Japan against joining the HIPC.
Listen to Mr. Yaw Osafo-Marfo, the less than 100 days old Financial Minister with all chest out in his first budget statement to Parliament saying; " The Government had no other option but to accept to join the HIPC". No other option indeed for a Government whose campaign promise to Ghanaians was; " Positive Change"? No option indeed for Government with all this high level of intellectual assembly? Does Mr. Osafo-Marfo expects Ghanaians to accept this flimsy explanations from a Government that is less than 100 days in her four year term and yet to avail to Ghanaians what she means by Positive Change, for which Ghanaians voted massively for in the elections 2000? I hope this is not a wrong signal that the new Government has already exhausted her ideas of Positive Change in less than 100 days into her four years term.
What is bothering is, why the rush for this POISON when you still have four years to sell your ideas of Positive Change? Should Ghanaians accept this idea of Positive Change to mean more acceptances of such POISONS? As a leading member of the International Student & Youth Movement for the United Nations (ISMUN) and a member of the World Youth body that met in Braga, Portugal in August 1998 to proposed the "Braga Initiative for Debt Cancellation for Poorer Countries", a document presented to the United Nations, I view the HIPC as no solution to call for total debt cancellation which Africa needs badly. For how long should Africa continue servicing unnecessary debts that were not created by only irresponsible Governments but rather largely by unfair trade policies and upsurge of new forms of what Osagyefo Dr. Kwame Nkrumah described as neo-colonialism like this POISON, the HIPC? When do we invest back our money into the development of our people other than paying unfair debts?
It is important for African leaders including Mr. Kuffour to take time to read between the lines before accepting such POISONS like the HIPC is the future. If Mr. Kuffour and the NPP Government think the SAP, ERP and their sister ruinous programmes have not already done enough harm to our people, then they should try this POISON, the HIPC.
I hope Mr. Kuffour, his Financial Minister, Mr. Osafo-Marfo and other advisers to the NPP Government would listen to these calls and save our nation this time round from being injected with this POISON-HIPC by withdrawing Ghana's name from HIPC without further delay. A word to a wise they say, is enough.
Charles N. Nkansah. Faculty of Electrical & Electronics Engineering, University of Duisburg, Germany. E-mail: [email protected]