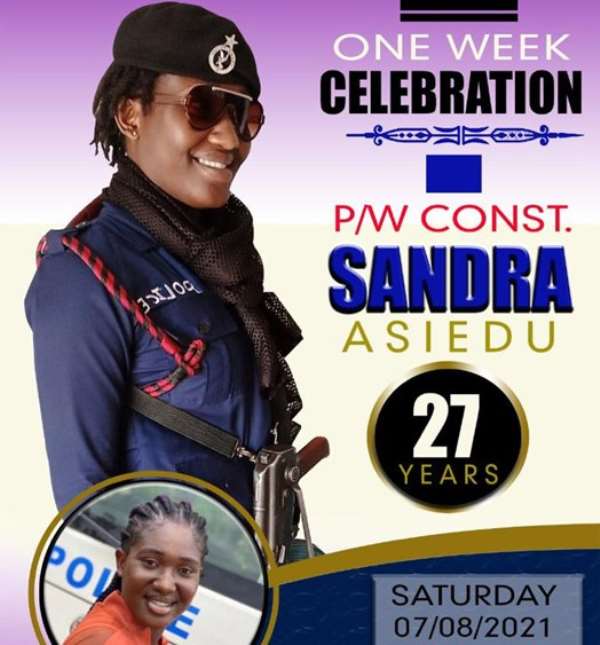 The Savannah Regional Police Command in consultation with the family of the late slain female police Constable Sandra Aseidu, will on Saturday, August 7, 2021, observe her week memorial.
This was revealed in a flier making waves on social media announcing the one-week ceremony of the late female police officer.
Though the regional police command is yet to release an official communique, a source close to the command has confirmed to this reporter.
The forecourt of the Savannah Regional Police Command has been designated as the venue for the one week memorial service.
Friends and sympathizers are expected to commiserate with the bereaved family.
In the Akan tradition, the bereaved families use the one-week anniversary to announce a date for the final funeral rites of the deceased.
Late Constable Sandra Aseidu, was allegedly killed by her boyfriend identified as Louis Asante alias Gago who is currently at large.
The incident occurred on Monday, August 2, 2021.
He is alleged to have committed the heinous act after reportedly busting the deceased having an affair with another person in her room.
The body of the deceased has since been conveyed to the West Gonja hospital awaiting autopsy.
Police have intensified efforts to apprehend the suspect.