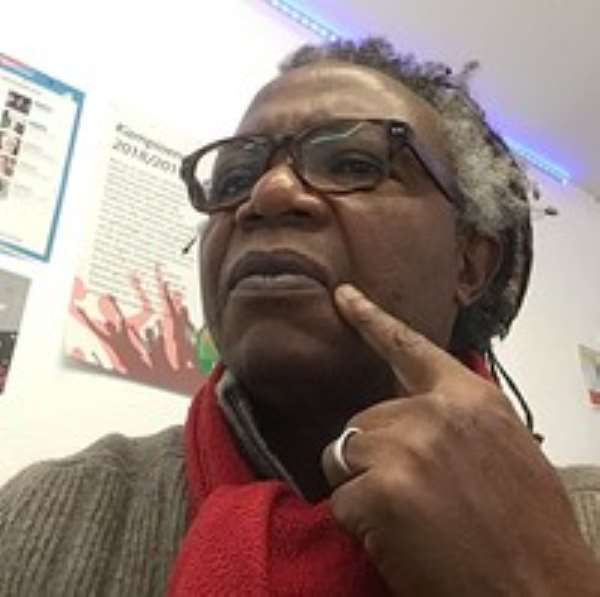 I love proverbs and I do my best to spice my writings with African, especially Yoruba, proverbs.
One of my favorite Yoruba proverbs is: "Eni ti ko ba fe ka paruwo iyan oun, ki nra isu awin / The Who doesn't like people to shout on his pounded yam doesn't buy yam on credit. The English language is inadequate to capture the depth of these Yoruba wise sayings.
If WE are so concerned about our personal dignity and National sovereignty, why don't we stop begging and beseeching other people for aid and assistance?
If we are taking good care of ourselves without turning to shameless beggars, we will have the right to be offended by foreign visitors who come to point out the inadequacies they see in our society.
The contribution of Diasporan Ghanaians is no chicken change as attested by this data - https://www.theglobaleconomy.com/ghana/remittances/
Why do we assume that that our returnee brothers and sisters are being malicious when they railed and ranted about the obvious failings and inadequacies that assaulted their psyches whenever they landed on our shores?
One must be in complete denial to arrive at our ports and not feeling outraged by what we have come to normalized.
And it is not that they know too much that made them to voice out their frustrations and anger, they just wished to see their own country join the league of disciplined and orderly societies where basic things are not turned into major productions.
We care neither about their financial nor mental nor psychological well-being as we bombarded them with requests for this or that assistance. They are the fat cow out there to be milked without consideration or mercy.
Of course, we do not make it our business to know the type of job they do abroad as long as they can rush to WU or MG and send money to us. It is only when they get frustrated by our outlandishly wayward ways that we discover that they are second-class citizens cleaning toilets in abrokyrie!
I produced a video documentary on the plight of some of our people in Europe, of course, it didn't gain traction because it has no dancing and drinking scenes. Here is a link to one episode:
Excerpts: Remittances are the money sent home by people who work in a foreign country.
©️Fẹmi Akọmọlafẹ
Fẹmi Akọmọlafẹ is a writer and author
August 2, 2021