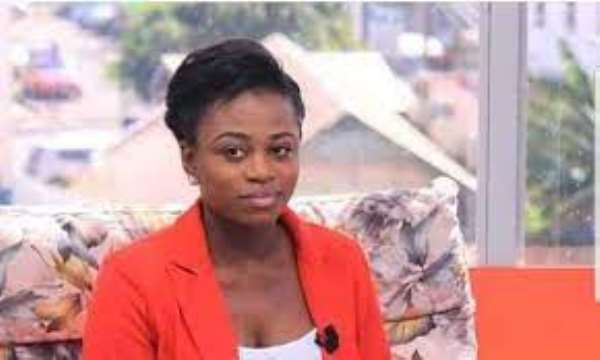 One would expect a company as Johnson and Johnson (J&J) dating back to 1886 would have had ample time to increase their product safety checks and quality. Since the establishment of the Food and Drug Administration (FDA), senseless deaths attributed to toxic chemicals found in majority of the products produced for consumers have reduced significantly. Yet significant few toxic products are still able to bypass the intense surveillance of the FDA and consumers draw the shorter end of the stick.
In recent years, J&J brand has been tainted with poor product quality and the use of harmful chemicals. J&J's Baby Powder and Shower-to-Shower powder products formerly contained talcum powder. Thousands if not millions of people used the products in the groin area for years, or even decades especially in most African countries including Ghana, to prevent heat rashes. Consumers who used these products have been diagnosed with ovarian cancer and mesothelioma cancer. J&J didn't tell the FDA that at least three tests by three different labs from 1972 to 1975 had found asbestos in its talc – in one case at levels reported as "rather high".
It is now believed that since 2000, J&J has tried to target Black women through promotions at concerts, churches, beauty salons and barbershops and considered signing Patti LaBelle or Aretha Franklin as a spokeswoman, according to another ongoing lawsuit initiated by black women in US. Majority of Ghanaians are not aware of the scandals associated with J&J products and are still using Baby Powder for their babies. Some elderly people in Ghana have become accustomed to using J&J's baby powder products from young age and are still using the product till date. In 2018, a Missouri jury ordered J&J to pay $2.12 billion to women who filed a class action lawsuit against J&J as they were diagnosed with ovarian cancer as a result of J&J's Baby Powder product.
Prioritizing patient's health over making profit is a concept not known to J&J it seems. This is not the first scandal surrounding J&J's products. J&J is facing more than 6,550 lawsuits and though a few have gone to trial with judgements reaching into the millions of dollars, most lawsuits have not been settled.
In 1982 J&J's product Tylenol was recalled due to contamination with cyanide, a deadly poison which led to the death of seven people. A two-year FDA investigation concluded that J&J had violated manufacturing protocols which caused contamination to the products. Also, in 1998 J&J Acquired DePuy hip replacement system. DePuy and parent company, J&J have faced thousands of lawsuits for joint replacement injuries, some of which have settled but others remain in court systems. Moreover, J&J manufactures surgical products including a surgical mesh product called Physiomesh. This product is used to stabilize abdominal tissue during and after a hernia repair procedure. Thousands of lawsuits have been filed due to injuries caused by the surgical mesh including organ perforation, mesh migration and death. In addition, J&J blood thinning medications Pradaxa and Xarelto have been linked to serious bleeding events that have inadequate treatment available. Numerous patients have experienced serious bleeding, including thousands of serious adverse events and hundreds of deaths. Lawsuits for the drugs Pradaxa and Xarelto reached into the tens of thousands and are still pending.
With the ongoing pandemic, it is not surprising that J&J would want to benefit from this crisis by manufacturing a "vaccine" for COVID-19 virus. Their marketing strategy is to, unlike other FDA approved vaccines, create a vaccine that requires "ONE SHOT" to be fully protected from COVID-19 virus. Since J&J history collectively shows that patient health is not on the forefront when making a product, I am very hesitant to believe that a vaccine manufactured by J&J is as effective and honest. Earlier this week, Ghana's President Nana Addo Danquah Akufo-Addo reported that J&J vaccine will be purchased for Ghanaian use. Already, Europian Union (EU) medicine regulators have added a rare nerve-degenerating disorder, Guillain-Barré syndrome, as a possible rare side effect from J&J's COVID-19 vaccine after it reviewed 108 cases reported worldwide. The question is whether J&J knew about this side effect and excluded it from their records? Are there more serious side effects that we need to be informed of as consumers? Since J&J have previously withheld information about the safety of their products, data generated in relation to the vaccine they have produced needs to be questioned and extensively examined as millions of lives are at stake.