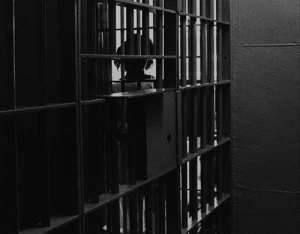 Issues of human rights in Ghana are gaining root in the social and political discourse of late. The matters of rights of persons hadn't been given the best of priority until concerns had been raised by many civil societies on how right holders are mostly denied their rights. The Ghana case is a multifaceted one and it is important we interrogate how human rights must not be an overemphasize case. Our prison yards over the years had come under questioning as to how prison inmates are treated. Ghana is a developing country and despite the limited resources, she has no excuse but to take the issues of human rights serious when it comes to how prison inmates are being treated.
The Christian Care Prisons, Ghana has taken it upon itself to make life in prison humane and to provide rehabilitation and offer care and support to ex-convicts so they can be reintegrated into their communities. They do this in collaboration with institutions and organizations such as Ghana Aids Commission (GAC), Ghana HIV/AIDS Network (GHANET), International Prisons Watch Ghana (IPW), Joyful Way Inc., Department of Social Welfare, Ghana Country Coordinating Mechanism (Ghana CCM), National Aids Control Programme (NACP), National TB Control Programme (NTP) and many others. Despite these great efforts, incidences of ill-treatments coupled with unkempt conditions and abuses are common in every prison chamber in Ghana.
"I visited prisons in the Greater Accra, Ashanti, Central and Western regions and am deeply concerned about the situation of overcrowding in prisons - giving rise to other human rights violations such as poor quality and quantity of food, poor hygiene, lack of adequate sleeping accommodation, insufficient air ventilation, a high risk of contamination of diseases such as malaria and tuberculosis as well as very limited access to medical treatment, recreational activities or work opportunities."These are the words of Juan E. Méndez, the United Nations Special Rapporteur on torture and other human rights concerns.
These observations had come at the backdrop of massive overcrowding that has characterized Ghana's prison conditions in the past decades. A study done by Antwi, 2016 observed that Ghana has recorded the highest population of inmates and this increase is set to continue into the distant future if nothing is done about it. He found out that the Nsawam Medium Security Prison which was built to accommodate 717 inmates as of 2014 had over 4000 inmates' population, a figure five times the original intake. The overcrowding rate in some places is easily between 200 to 500%, especially if the original capacity of each facility is reasonably assessed on grounds not of the number of beds but of minimum space for each inmate (UNHR, 2013). The 2019 Ghana's Human Rights Report revealed that prison conditions are generally harsh and sometimes life-threatening due to overcrowding, inadequate sanitary conditions, lack of medical care, physical abuse, and food shortages. It reported that the Prisons Public Relations Officer (PRO) confirmed the prison overcrowding had reached more than 55 per cent, with a population of 15,461 inmates compared to the 9,945-inmate total capacity of prisons nationwide. The report further revealed that while some prisoners had access to potable water, food was inadequate. Meals routinely lacked fruit, vegetables, or meat, forcing prisoners to rely on charitable donations and their families to supplement their diet. Feeding inmates in Ghana's prison seems to be a key challenge, a situation that is not far from maltreatment. Prisoners who had been put on the death sentence undergo severe mental trauma and physical suffering including anxiety created by the threat of death and hopelessness (UNHR, 2013).
Concerns of human rights abuses in our prisons are political as the successive government lacks the political will to implement many of the recommendations that had come out of many reports done by the United Nations and other civil societies. The trend is alarming and considering the 'human being' status in human rights, the treatment in Ghana's prison cannot guarantee the rights of the inmates in whichever form. This is because the Ghana Prison Service grapples with many constraints that limit them in ensuring that the rights of the inmates are giving the best of priority. Prison officers in Ghana complain of financial constraints and influx of remanded prisoners, who have either been abandoned by their prosecutors or families who do not want to associate with the criminal behaviour of their members. These constitute a threat to providing the standard conditions required for operation. An aggravating factor to overcrowding is that the legal aid system is so severely limited that it barely exists in practice due to underfunding and low salaries. There are instances where the situation in our prisons becomes intolerable especially in police cells. In addition to a high degree of overcrowding, some inmates had no access to water, no bedding and limited ventilation in extreme heat. This situation amount to cruel, inhuman and degrading treatment and to some extent even torture. Poor quality and quantity of food, poor hygiene, lack of adequate sleeping accommodation, insufficient air ventilation, and high risk of contamination of diseases such as malaria and tuberculosis as well as very limited access to medical treatment, recreational activities or work opportunities constitute serious human rights violations of inmates.
Human rights are rights we have simply because we exist as human beings - they are not granted by any state or constitution. They range from the most fundamental - the right to life - to those that make life worth living, such as the rights to food, education, work, health, and liberty. They apply regardless of where you are from, what you believe or how you choose to live your life. They can never be taken away, and these basic rights are based on shared values like dignity, fairness, equality, respect and independence.
The Ghana case on the treatment of inmates is gloomy as the rights of these inmates cannot be fully protected by the state. The rehabilitation of offenders in Ghana is ineffective due to the absence of offence-focused treatments, inadequate state funding, inadequate skilled personnel, overcrowding and short sentences, lack of interest, inconvenience and security protocol as well as the lack of programme intensity and integrity. This has compromised Ghana's effort in ensuring that inmates are giving the best of treatment to promote their fundamental human rights. When the state remains indifferent about the rights of offenders and treat them in isolation, it amounts to violation and denying of their rights and despite they are offenders have every right to make life worth living. Mendez (2013) concluded that "these conditions constitute in themselves a form of cruel, inhuman and degrading treatment." This according to him is in violation of the UN Convention Against Torture, which Ghana has ratified.
Human Rights Watch and other interested parties should continue to give the needed support to the government to improve the condition of inmates. The effort by the Church of Pentecost to build a prison facility is a step in the right direction to help reduce the congestion that has bedevilled the country's prison service over the last two decades. Government should make all efforts to resource the Ghana Prison Service in order to improve upon their facilities and provide the best of the conditions that meet standards to promote dignity and human rights in our prisons.
Isaac Ofori