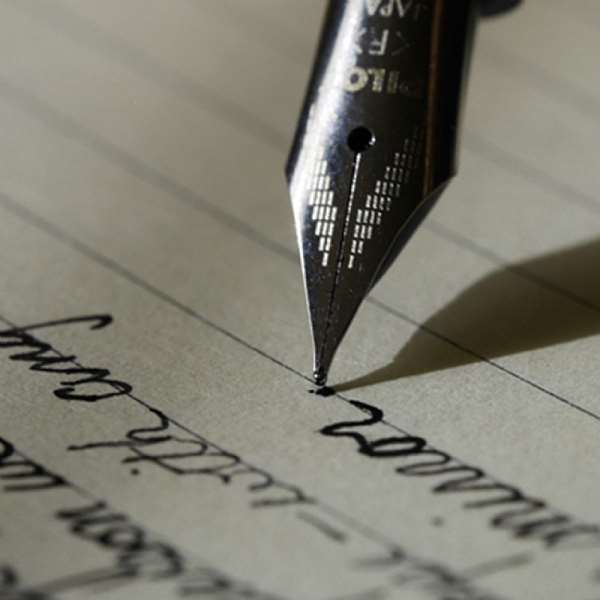 In our preceding series we peaked on a poser mulling over the possibility of Mr Udom Emmanuel as the next President of our great country Nigeria. In the course of the week, someone did beat me to it, which has made my thinking easy so I will attempt a little garnishing on such possibility, strictly as the writer's imagination permits.
0.1) Akwa Ibom State,Udom's Model for Our dear Country.
Every time we have an opportunity to serve in any capacity it's critical that we do so with all sincerity of purpose with passion to the best of our ability and resources available.
Mr Udom Emmanuel did hit the ground running from day one as Governor of Akwa Ibom State with a Philosophy of zero tolerance for ethnicity and biases. This core sensibility towards building a better Akwa Ibom State by closing that ethnic gap can not be over applauded. A State with diverging cultural heritage and interest could easily swing into divisiveness if not properly harnessed for mutual coexistence. Mr Udom Emmanuel's fair distribution of infrastructural Renaissance across the State,his conscious Political inclusion of all interest in the Akwa Ibom project has made for the peace we are enjoying as a State. The Udom Model of building a unified system is the solution for today's Nigeria. If it has worked in Akwa Ibom State, if given the opportunity to man this great country, the model can work for our collective good as a country, as economic growth and development is only made possible where there is relative peace.
0.2) The Attah's Succession without a Successor. Could history repeat itself?
There is palpable fear in some quarters that Mr Udom Emmanuel may not be able to have a successor of his liking, pundits claim he will be deceived by his friendly enemies, it's believed that he will be betrayed by his most trusted allies.
Obong Victor Attah while ending his tenure had the opportunity of seeking the Presidency of this country, in the course of seeking the highest office in the country, his kinsmen gave him a successor he never bargained for, as a matter of fact, the Ibibio Father is yet to recover from that historical backstabbing. Will Governor Udom Emmanuel repeat history as another Ibibio Governor who never produced a successor?
Can he handle the call to serve as President and the burden of producing a worthy Successor for Akwa Ibom State to maintain the peace in view of more superior performance?
That food for thought, Now let's come to trending State conversation;
0.3) Who Owns God? Yes who owns "That Same God" slogan?
It might interest us to know that Nigerian Musicians like African China , Ifeanyi and the New souls had released songs with the title; That Same God before now, so the idea of laying sole claim on that Same God slogan by any group is an error. Besides who can have Monopoly of God? Even The World Intellectual Property Organisation (WIPO) cannot grant a patent on God to any group or individual since it's generic by nature, none must lay claim to the extent of seeking to monopolize God nor breed unnecessary snafus.
The Peace Maintenance Movement (PMM) with the slogan 'That Same God' being a peaceful movement I believe will embrace anyone or group of persons aligning with That Same God as far as Peace is at its core.
Yours truly sees a movement that transcends the shores of this great state, That PMM is what Nigeria needs in the North against Boko Haram, Bandits and Kidnappings, PMM is needed in the Middle belt, in the South West, South East of this Country, PMM is needed in the South South, PMM is beyond 2023 in Akwa Ibom State, the movement should be a movement beyond here and now. Nigeria needs this model for a better future, therefore the progenitors of PMM in Akwa Ibom State should expand their frontiers beyond the next election.
Finally for today on random thoughts,
0.4)Let's conclude this week's Random thoughts with the erroneous meaning of Okon.
Just of recent, The Honourable Commissioner on Environment; Mr Charles Udo in his lovely piece on a certain Calabar Itu road with a spur at Ididep trumpeter did stylishly slap those of us with Okon as our Identity a bit too hard for comfort, though innocently I suspect, yet strategically I guess he knew exactly the kind of effect he needed. Unfortunately for me some have started calling me the grandson of Night being the interpretation Mr Charles told the world about the name Okon.
I believe Mr Charles Udo meant no harm but he has caused me a little trauma which I must lift off my chest so those of us with the royal name and identity of the Ibibio race would remain ever proud of our history and Identity and even name our children after us. By claiming Okon means night and invariably darkness, who would want to name a child such? Yet Okon is beyond that and with That Same God, Night and Day has no difference. What if Okon actually means Knight (A knight is a person granted an honorary title of knighthood by a head of state or representative for service to the monarch, the church or the country, especially in a military capacity?). Check our ancestral history most of our industrious sons and daughters have Okon or Akon (for the ladies) and there is nothing dark or night about them. Okon is for royalties and should not be degraded by any. I wouldn't call for an apology from the Honourable Commissioner for he knows what to do at the right time. They are many in the State Exco of our State bearing the name Okon,many have made us proud from this State bearing the name Okon, interpreting us wrongly to shame us was an all time low.
Moving forward, since we love anything with a foreign touch maybe Nightingale would have made a better interpretation as that lovely bird is a perfect example of folks who burn the midnight oil while others are sleeping. Please let's give respect to our local names, it's our sign of royalty and we believe in our identity for the sake of maintaining Peace.
© My Name is Micheal Joseph Okon and I believe in That Same God.
https://www.facebook.com/100002844973298/posts/3887750027996458/?app=fbl