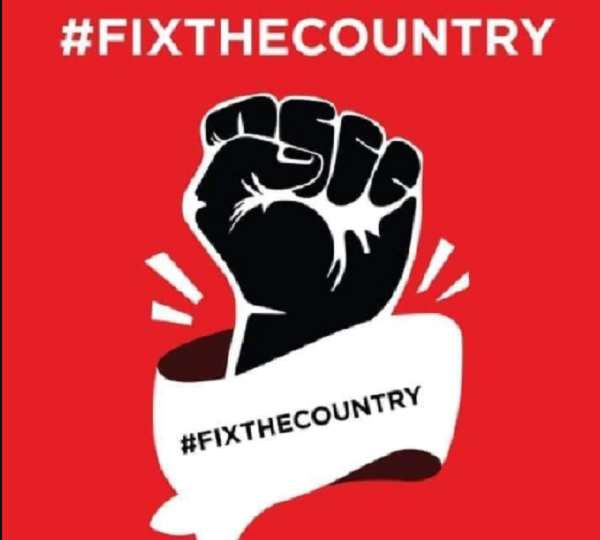 The call on political leadership to fix the country is a valid one. This validity is demonstrated in the fact that, after years of democracy, aimed at addressing the needs of the people, the country seems to gradually be descending into a chaotic socio-economic arena of survival of the 'chosen ' In any case, democracy is to empower the citizens not a selected few like the party in government as the case has become in Ghana.
However, the call on leadership to fix the country must not just be an empty social media call. For this call to be taken seriously and patronized, it must as a matter of necessity have a list of demands and possible solutions that those who make the call demand. Mind you, fixing a country cannot possibly and logically be rested on the shoulders of one person because he is a president. In a way, we are all part of the solution and must work not in an antagonistic manner with the view to fixing or finding solutions to our problems.
And so whilst I believe and support the call for leadership to fix the country, it will be hypocritical if I do not ask the callers to first specifically help diagnose the problem and secondly to list possible ways they think identified problems or challenges could be solved. Otherwise, the call becomes one of those many calls that will end without a response.